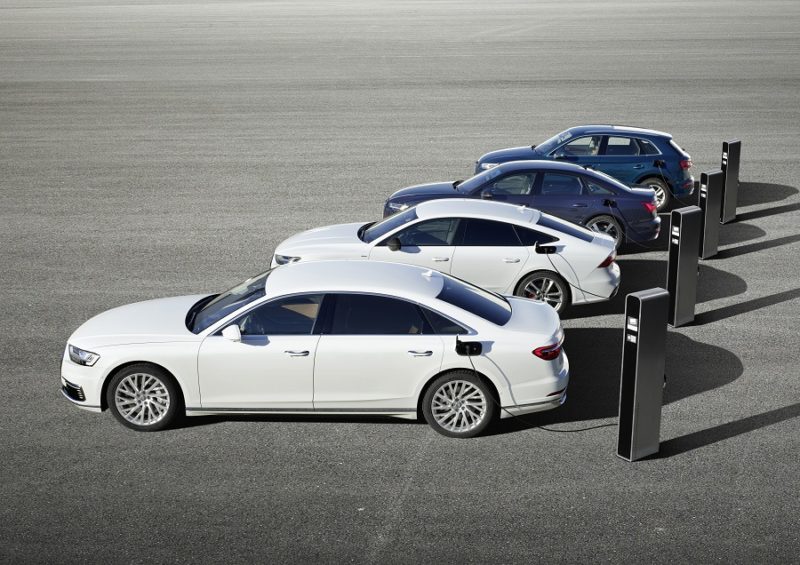 Audi Q5, A7 Sportback, A6 and A8 gets plug-in hybrid tech with a strong electric motor offering a 40km pure electric mode
Audi is keen to come out of the gloomy shadow of dieselgate scam. The German luxury carmaker is emphasizing on electric vehicles to achieve that target. While the brand is already working on pure electric vehicles, a new range of plug-in hybrid vehicles from the brand have impressed us. These include the new Audi Q5, A7 Sportback, A6 and the A8.
All these cars now come with plug-in hybrid technology comprising conventional fuel-powered engines and strong electric motors. These cars come promising a pure electric range of 40km. Not only that, these cars come loaded with hi-end technologies as well. They come with convenient and network charging tech operational through the myAudi app. This allows remote charging for these Audi cars.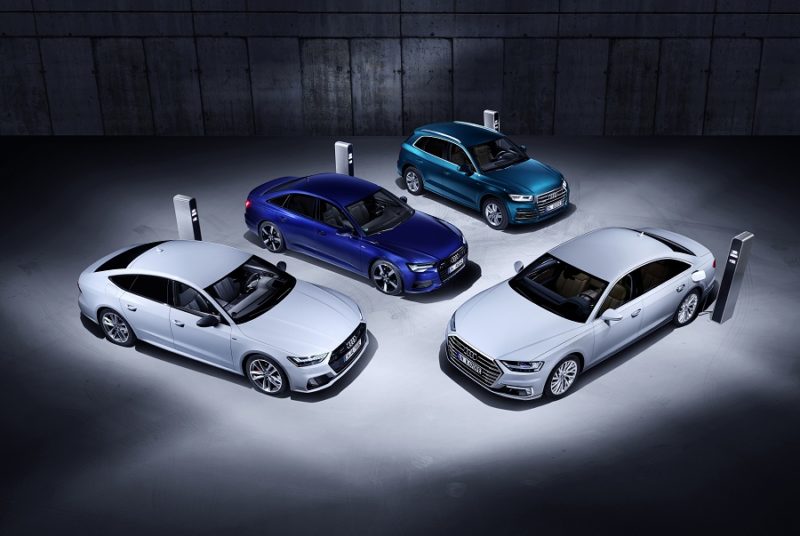 Audi has stated that it aims to expand the plug-in hybrid technology across its entire range, from mid-size SUVs to luxury sedans. The above mentioned Audi Q5, A7, A6 and A8 plug-in hybrid models will come with 'TFSI e' signet making them distinctive. The 'e-Tron' label is exclusively reserved for the futuristic pure electric Audi cars. Meanwhile, these plug-in hybrid models will bridge the gap between zero-emission models and lesser polluting models.
These plug-in hybrid cars will not only serve the purpose of lowering emission and pollution level but they will also offer a superior range. There will be multiple drive modes for these models including an EV mode. Under this EV mode, the Audi cars will be able to run in all-electric mode. Apart from that, there will be other modes like 'Comfort', 'Efficiency', 'Auto' and 'Dynamic'.
The brand has been aiming to grab a big chunk of the global EV market. These plug-in hybrid models will help the brand to grab the attention of the customers across the world. Apart from that, these will also boost the reliability of the automaker for sure, when it comes to becoming environment-friendly.
For the Latest Car News Follow Us on Facebook, Twitter, Instagram, Google Plus