Lamborghini Huracan Evo Spyder launched in India at Rs 4.1 Crore
Lamborghini Huracan Evo Spyder with electro-hydraulic retracting soft rooftop has been launched in the country with a price tag of Rs 4.1 Crore ex-showroom. This comes after Lamborghini officially launched the Huracan Coupe in India in February this year for Rs 3.73 Crore ex-showroom.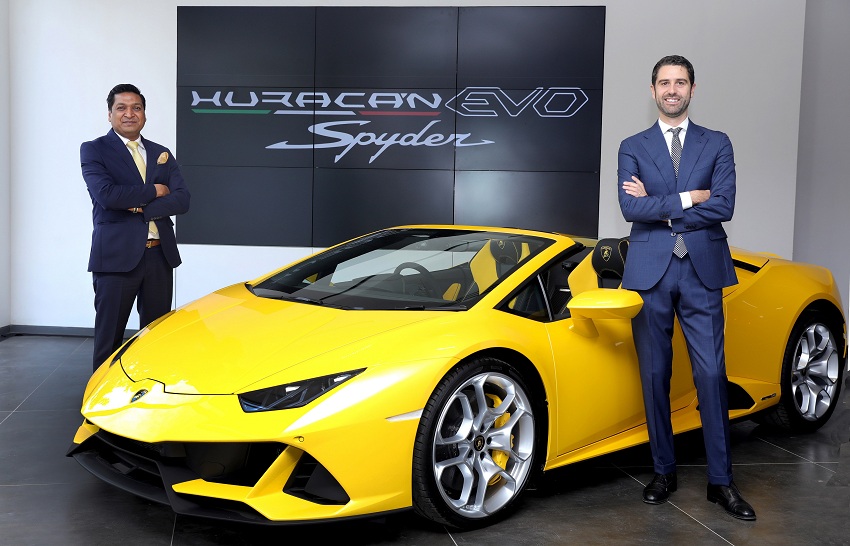 The Huracan Evo Spyder is powered by same 5.2-liter naturally aspirated V10 engine. This behemoth of an engine pumps out massive 640bhp and 600Nm of earth wrenching twisting force. The powerplant is mated to a 7-speed dual-clutch automatic transmission. Along with this, the Huracan Spyder gets Lamborghini Dinamica Veicolo Integrata (LDVI) chassis control system, rear-wheel steering and torque vectoring system. All these systems are also present in the Coupe version of Huracan.
With the retractable soft roof-top system, the supercar weight is increased by 120 kg. It does not seem much but the 0-100 kmph timing is reduced to 3.1 seconds from 2.9 seconds of the Huracan Coupe. The 0-200 kmph timing stands at just 9.3 seconds. However, the top speed of the car is the same 325 kmph.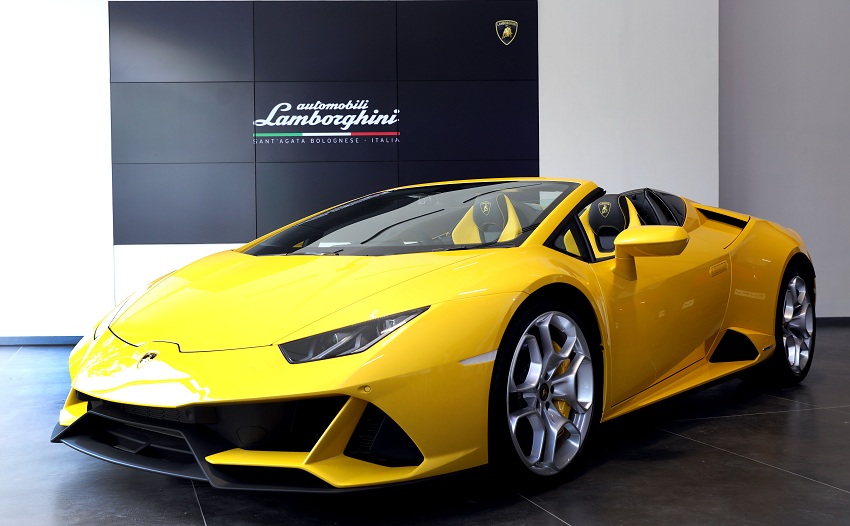 Speaking about the roof-top, it can be closed or opened at up to a maximum speed of 50 kmph in 17 seconds. As the roof hid inside the rear part, the rear of the car has been redesigned to accommodate the folded roof. The engine cover is also redesigned. Not only this, but there are a plethora of customization options available for the buyers.
The new Huracan Evo Spyder will tackle with the capable competitors like Ferrari 488 Spider and Audi R8 Spyder.
Lamborghini also launched a new dealership in Mumbai which will cater to the sales demand in the western part of the country.
For the Latest Car News Follow Us on Facebook, Twitter, Instagram, Google Plus