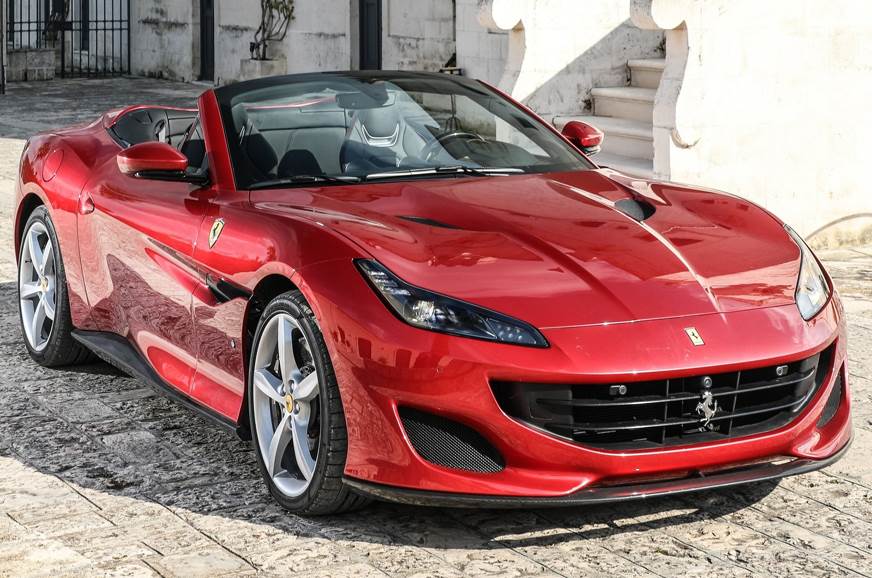 Ferrari Portofino is the brand's new entry-level model and it replaces California T.
Ferrari has launched the Portofino in India at a price tag of Rs 3.5 crore (ex-showroom). The convertible is a 2+2 GT and it replaces the California T to be the new entry level model of the Italian sportscar brand. In India, the Ferrari Portofino competes with rivals like Lamborghini Huracan Spyder, Porsche 911 Turbo Cabriolet and Audi R8 Spyder. It was first unveiled in Italy, during the brand's 70th anniversary celebrations and since then we were waiting eagerly for this model to come to India.
As Ferrari claims, the all-new Portofino comes as 35% stiffer compared to its predecessor. Also, thanks to the lowered weight of 80 kg helps the car to be an even smooth performer. It gets an electro-mechanical steering from a hydraulic unit, making a big leap. The Ferrari Portofino gets a retractable metal roof that can open and close in just 14 seconds at a speed of 40 kmph.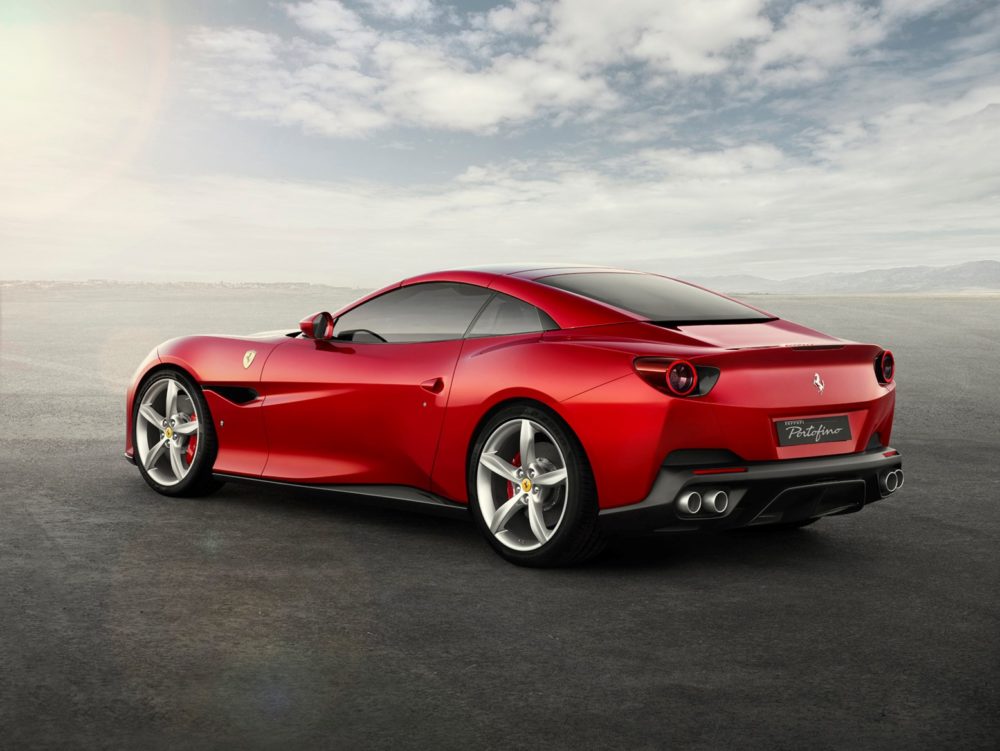 The Ferrari Portfino also comes with a manually retractable wind deflector that helps in keeping the turbulence down while the roof is down. Apart from the heart winning design, the Ferrari Portofino also arrives loaded with advanced features and technologies. It boasts a 10.2-inch touchscreen infotainment system with Apple CarPlay. Also, there are 18-way adjustable seats and 8.8-inch optional touchscreen infotainment system for the passenger.
Speaking about the most important part of the car, the power source is a massive 3.9-litre twin-turbo V8 engine that works under the hood of Ferrari California T as well. However, this engine has been completely revamped to churn out 591 bhp of peak power at 7,500 rpm and 760 Nm of massive torque at 5,250 rpm. Transmission duty is done by a 7-speed dual-clutch gearbox like all other Ferraris. The car can accelerate to 100 kmph from standstill position in just 3.5 seconds at a top speed of 320 kmph.