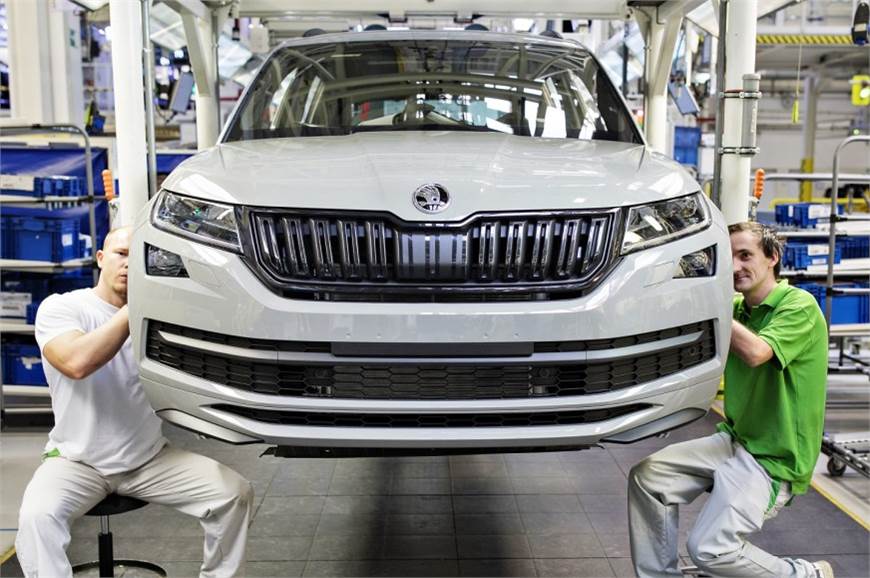 Skoda Kodiaq has achieved remarkable sales performance by crossing 2.50 lakh units in less than two years.
When Skoda Kodiaq first came to public, it almost certainly got attention of the world and now within two years of its launch, the big SUV has achieved remarkable feat of 2.50 lakh units production milestone. The 2.50th lakh unit rolled out of the Czech automaker's Kvasiny plant. Skoda Kodiaq is not only the first large SUV of the brand, but one of the bestselling models as well.
The Skoda Kodiaq was uncovered to the world in September 2016, at the floor of Paris Motor Show. The SUV has been designed with inspiration from the glass crystal. It looks sharp and edgy from every angle. The SUV boasts a very masculine stance that gives it a strong road presence. Being true to its philosophy, the SUV emits style and muscular performance both.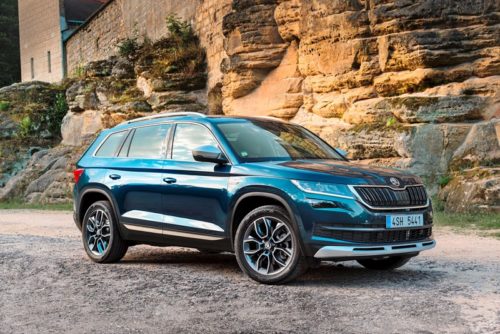 Interestingly, while Skoda was struggling with the Yeti small SUV, the Kodiaq came with a refreshing vibe and the company delivered more than 1 lakh units in the very first 8 months. Launched in India in February 2017, the Skoda Kodiaq has already sold 2,174 units here till August 2018. This certainly helped in boosting Skoda's morale here. Inspired by the success of the Skoda Kodiaq, the company now aims to roll out more SUVs here.
Skoda Kodiaq has been inspirational for the automaker's global sales and product strategy as well. Right after the Kodiaq, Skoda brought the compact SUV Karoq and Kamiq as well. The latter one is produced in China for the local market. The Karoq is expected to launch in Indian market soon. Also, Skoda is planning for a smaller SUV that will be based on a cheaper variant of the Volkswagen MQB architecture and it will be specially meant for Indian market only. Meanwhile, Skoda is gearing up to showcase the performance focused Kodiaq RS to the world at the upcoming Paris Motor Show.
For the Latest Car News Follow Us on Facebook, Twitter, Instagram, Google Plus