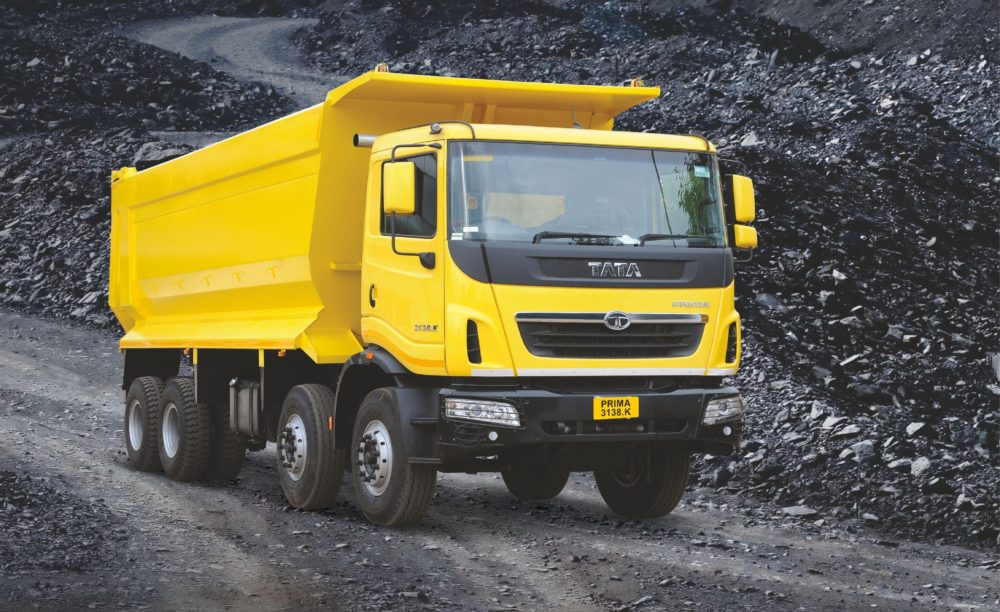 Tata commercial vehicles to be powered by ARAI certified BS6 3.8-litre CNG engine, first among the CV operators in India
Tata Motors has received a big boost ahead of the country's jump to the BS6 emission norms. The Tata commercial vehicles will receive a new 3.8-litre NA SGI CNG engine that is new emission norms compliant. This 3.8-litre CNG engine has already received certification from ARAI giving the Tata Motors a go ahead. It makes Tata Motors the first OEM in India to receive BS6 certification for a naturally aspirated CNG engine for commercial vehicles.
Tata commercial vehicles complying with the new stringent emission norms are expected to roll out in the market soon. The 3.8-litre CNG engine is a naturally aspirated one. It doesn't need a turbocharger. This engine is capable of churning out 84 bhp of peak power at 2,500 rpm and 285 Nm of torque output at 2,500 rpm. It gets sequential gas injection technology, pioneered by Tata Motors in India.
Tata Motors' new BS6 certified 3.8-litre NA SGI CNG engine will power 4T to 9T GVW buses and trucks. These will include the 407, 709 and 909 models, which are very popular in the domestic and overseas markets as well. Alongside the best-in-class fuel efficiency, this new lesser emitting engine will add more value to these commercial vehicles.
Speaking about the certification of the BS6 compliant CNG engine, Tata Motors' Chief Technology Officer Mr Rajendra Petkar said, this milestone has been achieved with intense design and development focus. India will adopt the new and stringent BS6 emission norms from April 1, 2020. All the automobile manufacturers in India needs to comply with this emission norms. Mercedes-Benz has already rolled out multiple cars with BS6 complying engine.
With the Tata commercial vehicles ready to adopt the new emission compliant engine, the passenger cars from Tata will also adopt the same. Expect to see the Tata cars to get the BS6 emission norms compliant engine in the coming months.
For the Latest Car News Follow Us on Facebook, Twitter, Instagram, Google Plus