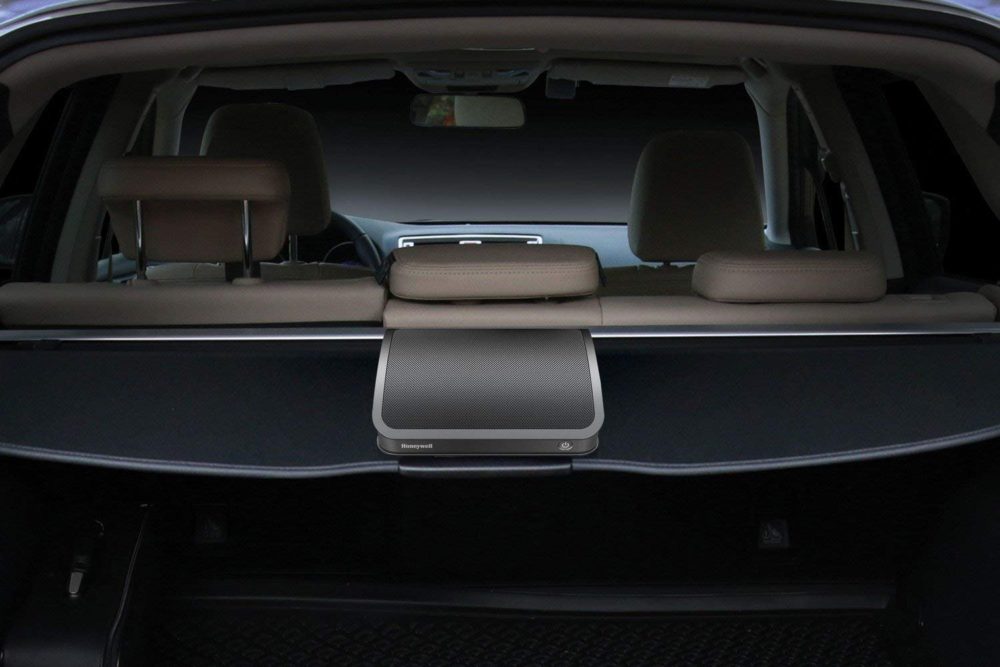 Here is a list of the top car accessories available on Amazon India at an affordable price to enhance the convenience and comfort
Having a car is a dream many of us have dreamt since childhood. Some of us love cars as they are in their stock forms, some like to add on accessories. Having the right car accessories can enhance the convenience and appeal of your car. But, over-accessorizing the car can actually affect its space, comfort, practicality and decrease value as well. Also, it hurts the pocket as well.
Here, in this piece, let us tell you about a few car accessories that will add value to your car owning experience. These are available online, just a fingertip touch away on Amazon India.
Car Armrest
Car armrest is one of the very convenient car accessories. You can buy it online from the Amazon India without spending a hefty amount of money. Installing this car armrest is not a big task and you can do it yourself with a couple of home tools. This car armrest not only gives you a comfortable experience but offers the convenience of a small storage compartment as well.
There are multiple options of compact aftermarket car armrests. You can buy them well within Rs 1,000. Also, with so many offers and discounts flying around us, it is always easier to get a good deal. Just go through the user reviews of the product before hitting the purchase button.
Car Vacuum Cleaner
Eating foods and drinking coke inside the car can lead to a nightmare for any car owner. No one likes to see crumbs of food and drink spillage on seats or mats. But, you know, kids and those crazy friends never actually pay heed. You can save yourself from the afterwards nightmare with a car vacuum cleaner. Yes, this is one of the very affordable and handy car accessories.
There are several car vacuum cleaners available online on Amazon India. They come priced around and within Rs 2,500. However, before buying one, always read the user reviews thoroughly. With 12V power adapter, these car vacuum cleaners can run with power from the car's system.
Car Air Purifier
A car is like a small home on four wheels. Like our homes, a car too demands regular cleaning inside out. We often focus on outside wash and cleaning of a car but not the interior. This can lead to bad odour and you won't like that for sure. But, above that is the concern of inhaling polluted air. Yes, not that always you are keeping the windows up.
When you can install an expensive air purifier in home attempting to keep the lungs in good health, why not one for your car? Yes, air purifiers are bit expensive compared to other car accessories but they help you save your lungs from inhaling pollutants. You can buy a good car air purifier online from Amazon India at around Rs 5,500.  However, you can always increase the budget to get a better one.
Tyre Inflator
Finding underinflated tyres in the middle of a road where no air filling option is not available is a nightmare for any car owner. Such a situation will simply keep you grounded and could spoil the fun trip you have been planning for a long time. But, there is an easy solution. You can have your personal tyre inflator at the boot storage.
Not too much money you need to spend to own a car tyre inflator. It will hardly cost you around Rs 2,500. Trust me, this is one of the most important and useful car accessories in the need of the hour. With this, you won't need to be worried about low inflated tyres.
Car Boot Organizer
This is one of the car accessories that could prove to be very useful after your weekly superstore visit. All the groceries and other necessary things for the home can easily fit in those compartments. Instead of putting them randomly at the boot storage, this car boot organizer will help you to keep them in an orderly manner.
Speaking about the price of this car accessory, the car boot organizer is not that pricey at all. You can have one at the cheapest pricing of Rs 300, while the priciest one will cost you around Rs 1,000. Available on Amazon India, there is a wide range of car boot organizers to choose from. Also, you can choose the size of the car boot organizer as well, depending on your car.
For the Latest Car News Follow Us on Facebook, Twitter, Instagram, Google Plus