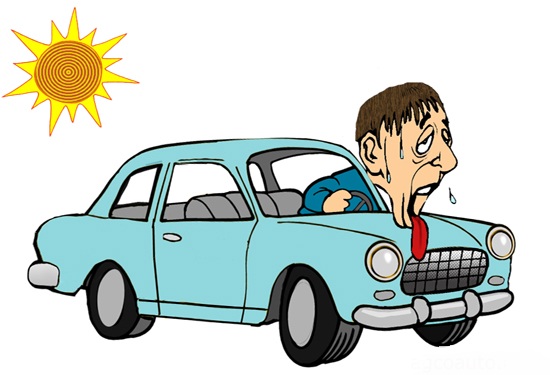 Here are some important car care tips to prepare your car before the forthcoming summer
Summer is hot and humid but it brings along holidays. Why don't you take your car out of the garage and set out for a trip? There is absolutely no better way to utilize the holidays than a road-trip with your beloved ones or even solo. Following a few car care tips can save you from trouble.
Have you ever thought what will happen if your car AC stops working during the trip? Or what if the weary rubbers of the windshield wiper give up during a sudden shower in the hills?
So, before you start planning for the much-awaited road-trip, here are a few simple car care tips. These will prepare your car to tackle the heat and moisture in the coming months.
Healthy brake is a lifesaver
Among the car care tips, taking care of the brakes come first, always. Because they are lifesavers. Yes, what will happen if the car doesn't stop in an emergency situation? Or what if the brakes don't work during a hairpin bend when a speeding truck coming dangerously at your direction? So before, you start your journey, check the brakes. Repair or replace the brake pads and discs if necessary. Also, don't forget to change the brake oil. Just take the car to your nearest service centre and let the professional do the work for you.
Coolant check is mandatory
As you need to stay cool during the summer, so does your car's engine. The coolant keeps the engine from overheating and make sure a journey with peace of mind. If your car care list doesn't include taking care of the coolant, you might end up with a dead engine. And that too, at the middle of a barren mountain road. So, you better check the coolant level and quality before your journey. Check the colour of your coolant for any leak or impurity. If needed, fill up the coolant to the necessary level.
Check Air Conditioner for peace of mind
This is a very important car care step during summer. You don't want to sweat out your energy sitting in the driver seat, right? But this nightmare could come true if your car AC stops working. To avoid, it is always advisable to check the air condition system of your car before the journey. Just like the home ACs, your car AC too needs servicing from time to time. Get the car to a service centre to inspect any belt, compressor or coolant issues. If anything is there, fix it before setting out.
Cleanliness is healthiness
Like the home, cleanliness of your car is also what you should maintain, if not for anything but hygiene. You might not litter the car cabin with crumbs of chips or spill coffee on seats, but many idiots do. But, it is always advisable to clean the cabin before a long journey. This is a very basic car care step. Certainly, you don't want to listen complains about stinky smell. Not only the cabin, the engine compartment and underbody also needs a bath for the sake of the car's overall health. One visit to the nearest service shop can.
Wipe off the weary wipers
You certainly don't to end up in a situation where the disintegrating rubber comes off the wipers during a shower. Yes, that could be scary anywhere, be it on a highway or on a mountain road. To be specific, that could lead to a blot on your pleasant trip! So, check and change the weary rubbers of the windshield wipers. Also, check if the wipers are functioning properly or not. Rubbers for the wipers are not too pricey at all and can be changed at home. So, don't compromise with this important car care step.
P.S. Car care is no rocket science but all about few easy and careful steps to follow. But, it is always better if you take the car to a trained professional rather than checking complicated bits yourself.
For the Latest Car News Follow Us on Facebook, Twitter, Instagram, Google Plus