After SAIC, Great Wall Motors is planning India foray readying a fleet of Chinese cars for the country market
Indian passenger car market is dominated by Japanese cars for quite a long time. The luxury segment is ruled by German trio besides the British brand like Jaguar Land Rover. While a major part of South East Asia is being swarmed by Chinese cars, India is still out of the wave's reach. However, not very long as it seems. With SAIC-owned MG Motor already gearing up to launch its first product in India this year, another Chinese automaker Great Wall Motors too is ready to enter India.
Great Wall Motors already uses India as its technology hub. The company develops software codes for its electric vehicles and artificial intelligence. Now, the automaker is planning to enter a full local automotive business and it could start in 2021-2022.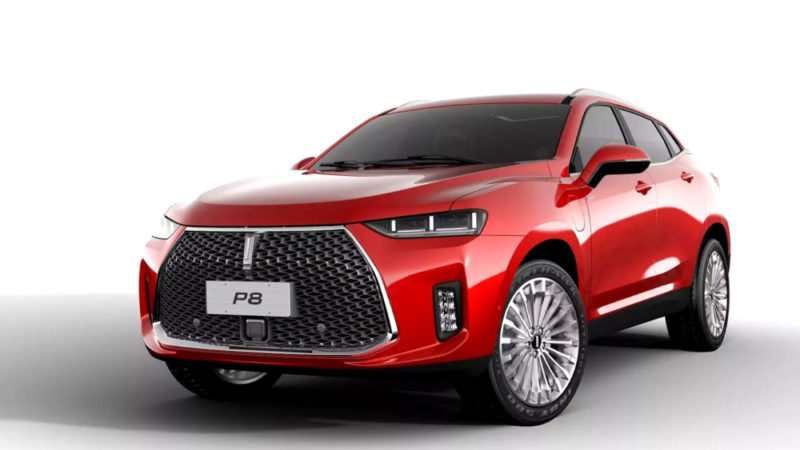 In fact, Great Wall Motors has been mulling the plan to launch cars in China for around half a decade. After multiple feasibility studies and market research, the company has finally decided to enter the Indian market. As the Indian passenger car market in India has experienced a significant shift towards the SUVs and electric vehicles, Great Wall Motors thought it is the right time to launch cars in the country.
With India thriving for zero-emission mobility and China already advanced in the technology, we might see some electric Chinese cars in India soon. This way, the electric vehicle market in India would see a healthy competition for sure ultimately benefiting the customers.
Interestingly, in the evolved markets like Japan, US and Europe, Chinese cars couldn't find a strong ground beneath feet. But, they found success in the emerging markets. Besides that, the huge success of Chinese smartphones in India has inspired the Chinese car manufactures to launch their products in India. Also, with the growth softening in their own market, the Chinese car makers need to search for new locations for sustainable business.
For the Latest Car News Follow Us on Facebook, Twitter, Instagram, Google Plus