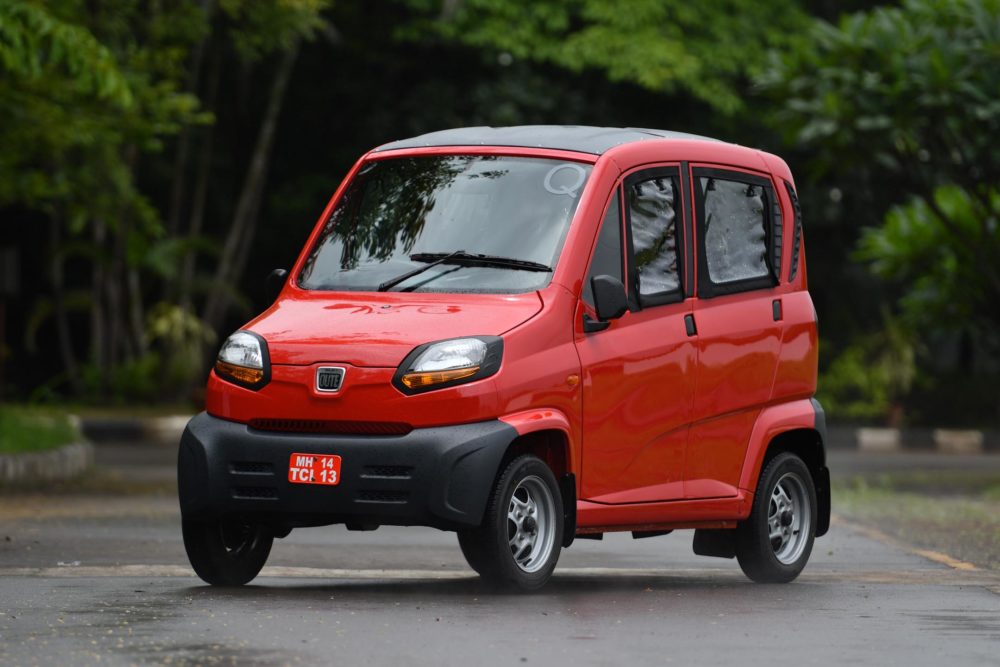 Bajaj Qute Electric is a possibility in the coming months, reveals Bajaj Auto MD Rajiv Bajaj
Bajaj Auto has been mulling the idea to launch its electric vehicles for quite some time. Be it the Urbanite brand to launch electric motorcycles or a premium electric scooter. However, Bajaj Auto managing director Rajiv Bajaj has revealed that a Bajaj Qute electric is very much in possibility. The quadricycle could receive an electric variant in coming days considering India's thrive for zero-emission mobility.
The Bajaj Qute electric would give the customers of the country a cheap four-wheel vehicle option to buy. Currently, options of electric mobility in India is in a scarce condition. However, the situation is expected to change drastically in the coming years as the Indian government is pushing hard for zero-emission mobility. In that case, the homegrown automaker is aiming to tap into the entry-level four-wheeler segment with the Bajaj Qute electric.
Bajaj Qute electric will enable the urban Indian customers to get a cheap mobility option. Niti Aayog has been advocating for the electric mobility in India. Rajiv Bajaj's comment on the possibility of Bajaj Qute electric in an event with Niti Aayog CEO Amitabh Kant certainly brings new hope. There is no further detail about the development of an electric powered Bajaj Qute. But, it could be launched under the Urbanite sub-brand.
Previously, there were speculations that Bajaj would launch electric versions of its motorcycles under the Urbanite badge. However, the brand denied revealing any further detail regarding that plan. But, an electric Bajaj Dominar would be something very interesting we would love to see in the Indian market.
Speaking about the Bajaj Qute, the quadricycle has faced tough times in receiving approval in India. However, it has been on sale across several global markets for quite some time. The Bajaj Qute gets a 216cc lightweight 4-valve water-cooled DTSi engine. It offers 35kmpl of mileage on petrol and 43 km/kg for CNG.
For the Latest Car News Follow Us on Facebook, Twitter, Instagram, Google Plus