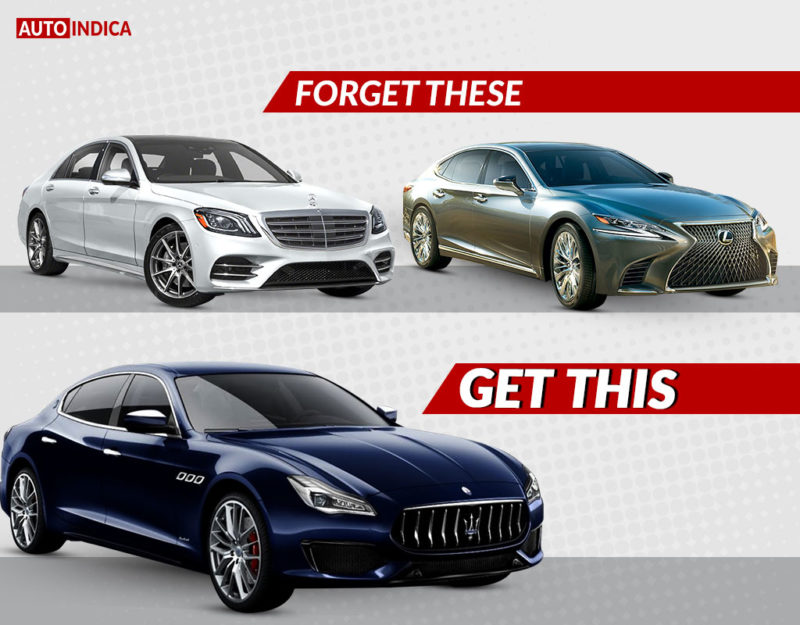 The 2019 Maserati Quattroporte competes with rivals like Mercedes-Benz S-Class and Lexus LS, launched in India at Rs 1.74 crore
Maserati is yet to win the hearts of the Indian luxury car buyers as Mercedes-Benz, BMW and Audi did. Even brands like Jaguar, Lexus and Volvo are experiencing faster growth driven by higher demand. The FCA-owned Italian luxury car manufacturer has just launched the 2019 Maserati Quattroporte in India. It is better equipped and oozes more appeal compared to the previous version.
Launched at a starting price tag of Rs 1.74 crore (ex-showroom, Delhi), the new Maserati Quattroporte stands a chance against the Mercedes-Benz S-Class, BMW 7-Series and upcoming Audi A8L. It could even throw a challenge to the recent traction gaining Lexus LS sedan. If you are a customer thinking with the brain before buying a luxury car, Mercedes, BMW or Audi will come at the first row. But, if your heart takes the lead seat, it's time for Maserati.
Yes, the new Maserati Quattroporte has the quality to win the customers' heart over a Mercedes S-Class or BMW 7-Series or Lexus LS. Not only a better design but the Maserati Quattroporte also comes promising better handling, impressive driveability. What makes it out of the box is the exclusivity of the Maserati brand. On the Indian roads, you would found multiple Mercedes, BMW and Audi out of every 100 cars. But, the case is not same for Maserati. No wonder, you will draw all the attention on roads while in a Maserati Quattroporte.
Pricing wise, the Maserati Quattroporte is available at a range between Rs 1.74 crore and Rs 1.79 crore (ex-showroom). On the other hand, the Mercedes-Benz S-Class is priced between Rs 1.56 crore and Rs 2.73 crore (ex-showroom, Delhi). Speaking about the new Maserati Quattroporte's powertrain, a 3.0-litre V6 diesel engine is there mated to an 8-speed automatic gearbox. It churns out 271 bhp of power and 600 Nm of massive torque output. No wonder, the numbers are pretty impressive to make the 2019 Maserati Quattroporte the next choice for a luxury car to buy.
For the Latest Car News Follow Us on Facebook, Twitter, Instagram, Google Plus