Need For Speed teases its new game Heat. Electronic Arts will hopefully bring respite for gamers looking for that classic hot pursuit and effective customization back in gaming.
We've all love how Most Wanted is still one of the best Need For Speed versions. The later games could not yet capture the true essence of Most Wanted and Underground 2. This new Heat might be able to save the day for enthusiasts of car racing games. Fingers crossed wait till the 8th November for the release for PS4, XBOX and Windows platforms. Take a look at the trailer brimming for fast cars, pursuit and customization peek.

Historically Electronic Arts makes very satisfying trailers for its game, but the end product usually leaves a lot to be desired. Need For Speed Heat could follow the same pattern, but we would like to just hope against the general consensus. The press release clearly states the focus on cop pursuits and extensive car customization. Additionally, the story narrative too has been given preference this time around. As it should be, a captivating campaign is as important as true car mechanics.
You start the game in the open-world of Palm City aginst other established racers. In the day, you either compete in Speedhunters Showdown which is a sanctioned event. Earn credits and customize your car for more performance. In the night, you compete for Rep in the rogue Underground with the police hunting you. Sounds intriguing, we may finally have a Need For Speed we can yearn for. Ohh there is also a huge freeway for really pushing the guts out of your highly modified performance car. With Electronics Arts offering a large bucket of customizations, there are loads to choose from.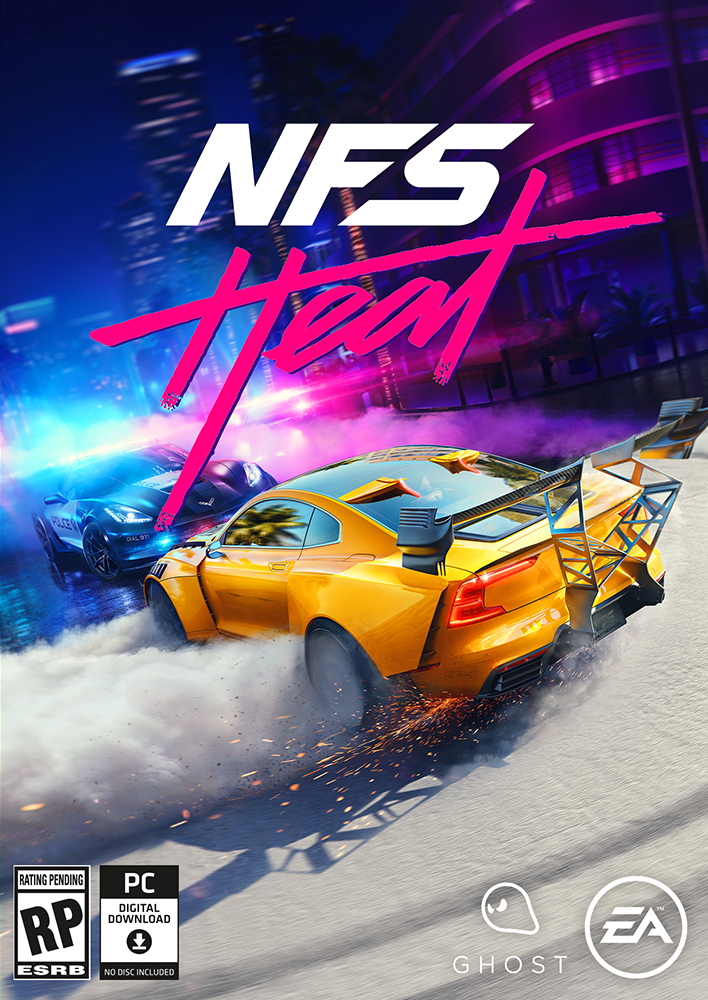 If you pre-order the standard or deluxe edition game, Electronic Arts will throw in a K.S Edition styled vehicles like Mitsubishi Evolution X, BMW i8 Coupe, Mercedes C63 AMG Coupe, Chevrolet Corvette Grand Sport, and some clothing items.