Diwali brings an air of buying new cars in Indian families. There are lots of fresh options to choose from, and some very good old as best cars under 10 lakh
Yes, the industry may be in immediate turmoil, but glimmers of hope start showing through the festive season in the country. There were a lot of new car launches like a trail of breadcrumbs leading to the sales rich Diwali. Another noticeable factor is the increasing interest in SUV ownership as nest cars under 10 lakh. Everybody wants a tall-riding car for family use which can wade through the monsoon flooded streets of the country. Even small segment cars saw an increase in ground clearance. This is followed up by boost in warranty packages and roadside assistance. Manufacturers have to value-add a lot of perks to fight in this competitive and shrinking marketplace. But then there are present competitors which are up on offers. Right, let's see what all options you have this Diwali to buy in best cars under 10 lakh.
Maruti Suzuki S-Presso 
Price range: Rs 3.69 – 4.91 lakh
Engine: 998cc petrol, MT / AMT, BS6
Fuel efficiency: 21.7kmpl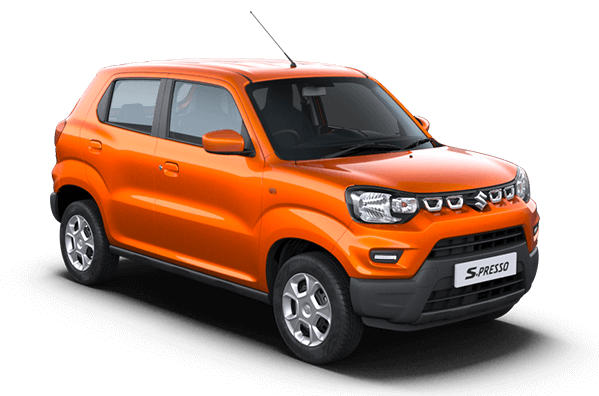 This pint-sized SUV is a practical little hatchback from India's largest car manufacturer. S-Presso looks tough with its butch stance. It has a cheap to run and maintain engine which complies with BS6 emission norms. Decent space inside makes it a comfortable city car with occasional weekend trips for four and their luggage.
Renault Kwid
Price range: Rs 2.83 – 4.92 lakh
Engine: 799cc / 999cc petrol, MT / AMT, BS4
Fuel Efficiency: 23kmpl / 25kmpl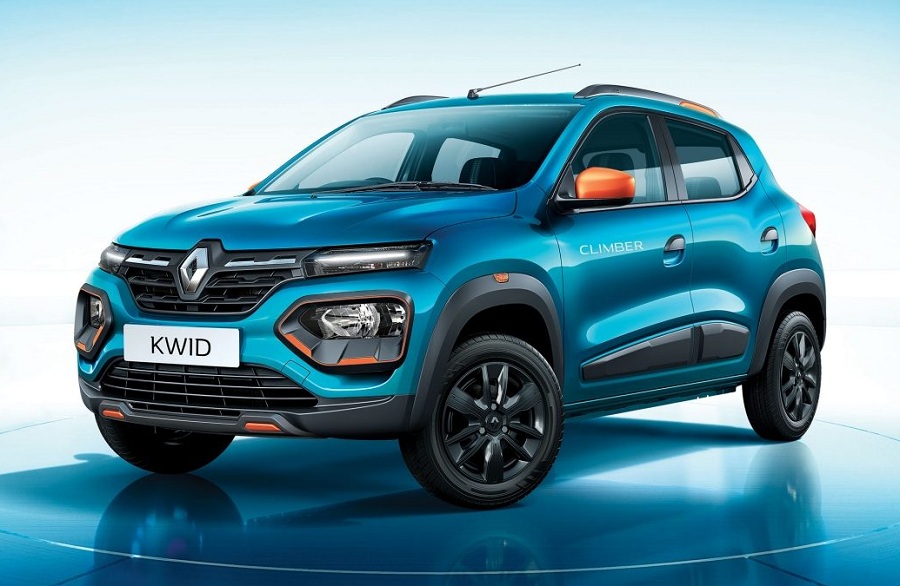 Kwid was the first one to start this small car SUV appeal segment and the original tough micro. Strong points included rugged design, a fantastic ride and functional features. All of these have been taken a notch up in the new 2019 version with futuristic exterior and fresh new interior. It is still an excellent car to drive. Positives include great new exterior/interior with a lot of features in this price range. The rotary shift selector for the AMT version is now placed on the floor rather than below the infotainment screen which is very much welcome. And no, I do not prefer the new digital meter.
Hyundai Grand i10 Nios
Price range: 5.00 – 7.99 lakh
Engine: 1197cc petrol / 1186cc diesel, MT / AMT both, BS6 petrol, BS4 diesel
Fuel efficiency: 20kmpl petrol / 26kmpl diesel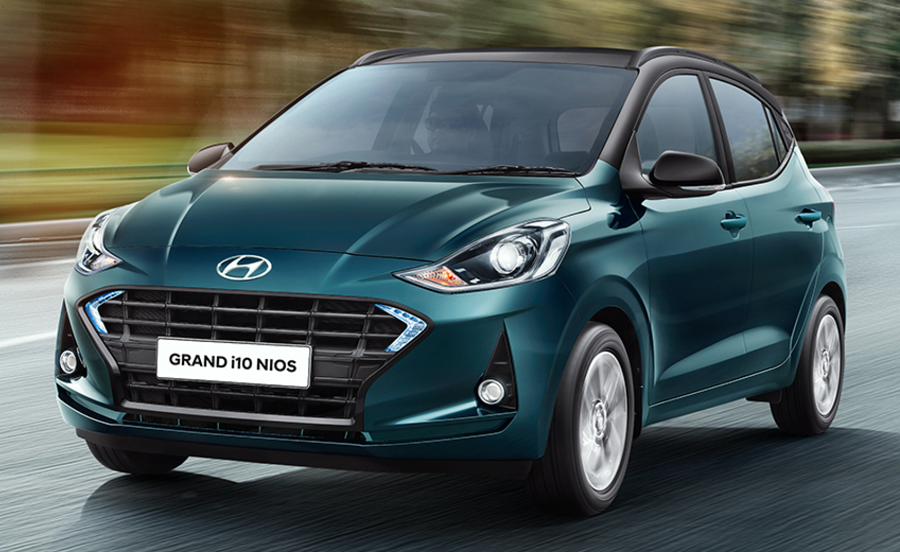 Hyundai has been a steady player in the industry offering a host of features and refinement at its side. Their cars have been futuristic in design language with very refined petrol/diesel engines on offer. Even the AMTs used by Hyundai are the smoothest shifting units against competition. Grand i10 Nios is an excellent product with a 1.2l petrol that complies with BS6 emission standards. And it is packed with features to keep passengers entertained. A decent hatch to buy this Diwali 2019.
Renault Triber
Price range: Rs 4.95 – 6.49 lakh
Engine: 999cc petrol, MT, AMT launching soon, BS4
Fuel efficiency: 20kmpl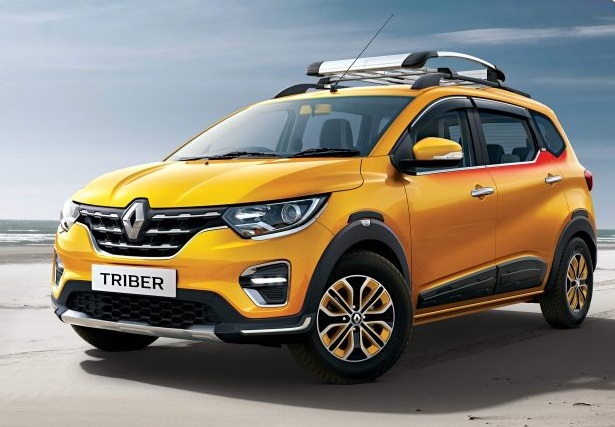 This one is for larger families or who carry a lot of mates on trips together. It is a compact MPV with decent space inside. Although the last row is tight, it can accommodate medium-sized people for shorter runs, children will definitely be more comfortable. Ride quality is good too with 182mm ground clearance which is helpful on rough roads. An AMT version is about to launch for more driving convenience.
Ford Freestyle
Price range: Rs 5.81 – 8.26 lakh
Engine: 1194cc petrol / 1498cc diesel, MT, BS4
Fuel efficiency: 19kmpl petrol, 24kmpl diesel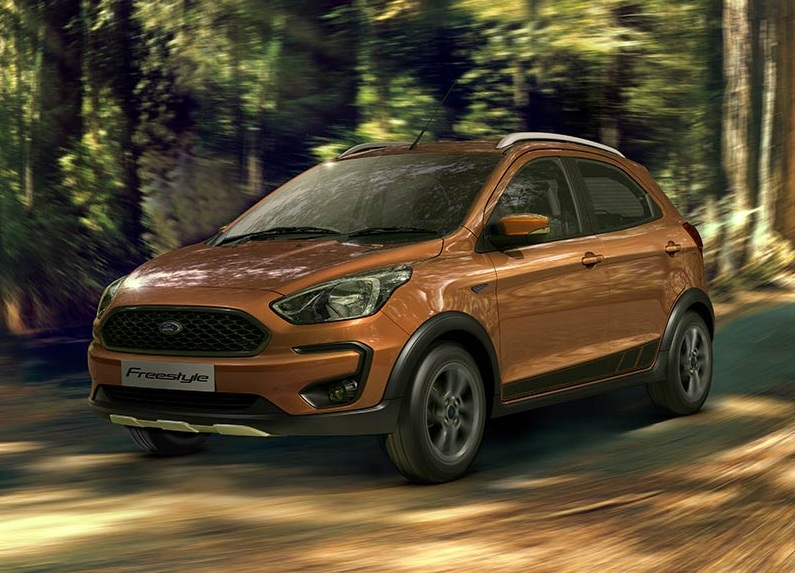 Yes, I am aware Freestyle has been around a while now but it still is one of the best value proposition in the segment. Packed with powerful engines, both petrol and diesel, Freestyle is a hoot to drive. Its 190mm ground clearance figure makes it brilliant at the rough stuff. And Ford's extensive battle on bringing good quality spare part pricing low has made it cheap to run as well. Word of warning, if you drive it like a maniac you'll pay for more fuel refills, which is justified as it goes like stink.
Toyota Glanza
Price range: Rs 6.98 – 8.9 lakh
Engine: 1197cc petrol, MT / CVT, BS6
Fuel efficiency: 24kmpl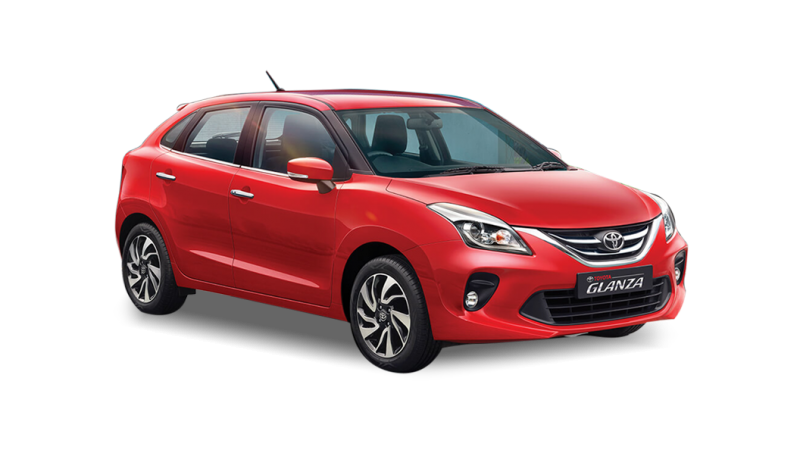 You see it as a rebadged Baleno, but there is more to that. Toyota has to apply its engineering prowess to further refine products to meet its quality standard. So the steering is better, refinement is up a notch and badge value has an edge in superiority. Toyota only offers the BS6 1.2l petrol on the Glanza for now with no hopes for a diesel variant. I think this is better this way. Put small diesel engines out of passenger cars. Anyway, Glanza is the better offering amongst the two brands with similar or even lesser pricing.
Tata Tiago/Tigor JTP
Price range: Rs 6.69 – 7.59 lakh
Engine: 1199cc turbo-petrol :: MT :: BS4
Fuel Efficiency: 23kmpl Tiago / 20kmpl Tigor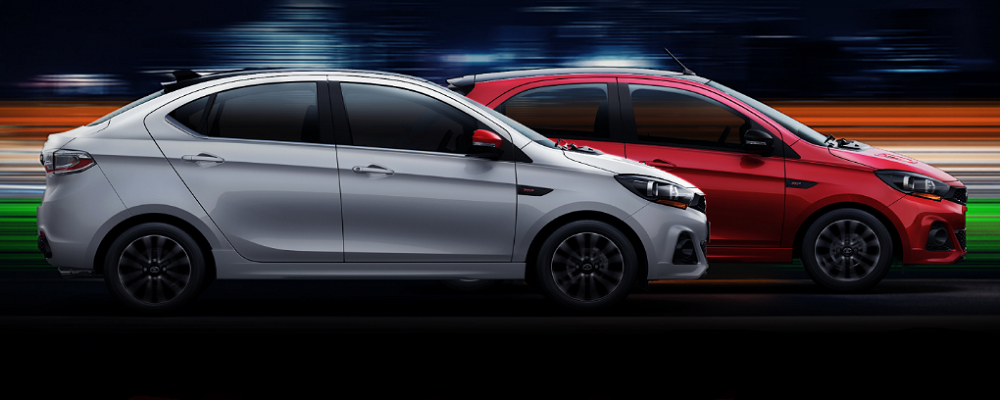 Looking for a performance car without breaking bank, the JTP twins are just what you needed. A powerful 1.2l turbocharged petrol engine makes a lot of power in cars which do not weigh much. The power and torque numbers are enough to make your spine tingle. And these are not bare, in fact are very well-equipped for daily use.
Volkswagen Polo
Price range: Rs 5.83 – 9.89 lakh
Engine: 999cc petrol, 1197cc TSI petrol, 1498cc diesel :: MT / 7-speed DSG(1.2l TSI only) :: BS4
Fuel efficiency: 18.78kmpl petrol , 17kmpl TSI, 18.78kmpl diesel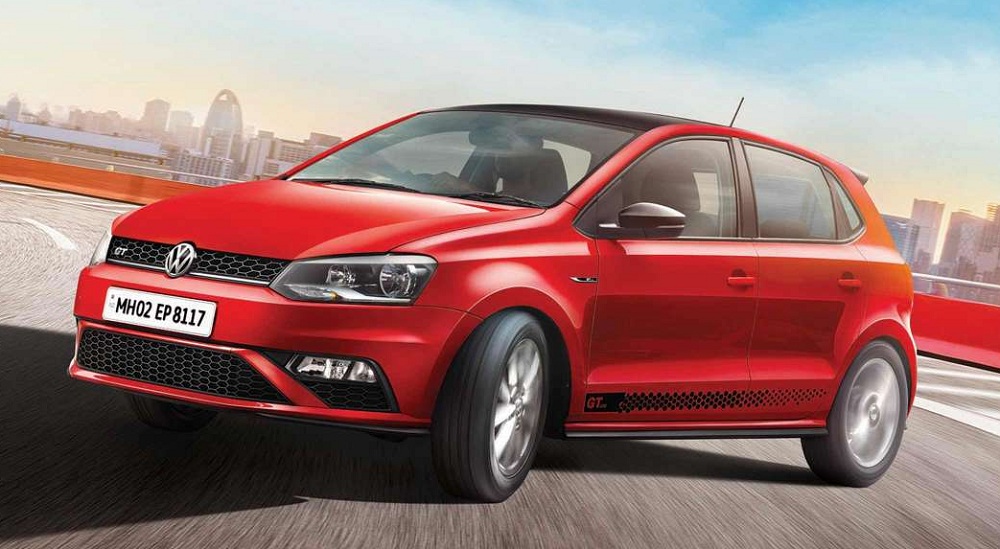 Classy, well-built and exceptional ride quality, VW Polo is probably the best hatchback you can buy in the country today excluding maintenance costs. Volkswagen India always tells us maintenance depends on how you use a vehicle, and every VW has high-quality parts. Yes, we get that but some price trimming won't hurt. However, because the car is so good at handing and interior quality it is an excellent city car for young executives. Rear seats though are slightly disappointing.
Maruti Suzuki Dzire
Price range: Rs 5.83 – 9.58 lakh
Engine: 1197cc petrol / 1248cc diesel :: MT / AMT :: BS6 petrol, BS4 diesel
Fuel efficiency: 22kmpl petrol :: 28.4kmpl diesel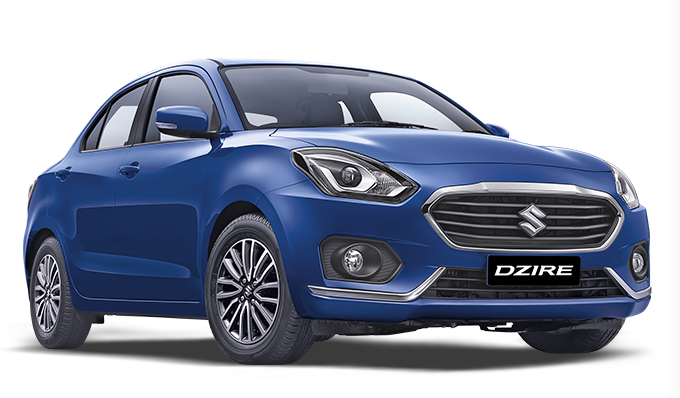 Maruti Suzuki Dzire has been a cornerstone to most Indians as a complete family car. It is spacious for passengers and their luggage, has loads of features, is fuel efficient, has low maintenance and the seats are exceptionally comfortable. It still is very hard to beat as a proposition. The availability of petrol and diesels along with manual and automatic options makes it very adaptable for most of the audience.
Hyundai Venue
Price range: Rs 6.5 – 11.1 lakh
Engine: 1197cc petrol , 998cc turbo-petrol , 1396cc diesel , MT / DCT(turbo-petrol) :: BS4
Fuel efficiency: 17.52kmpl petrol , 23.7kmpl diesel , 18.2kmpl turbo-petrol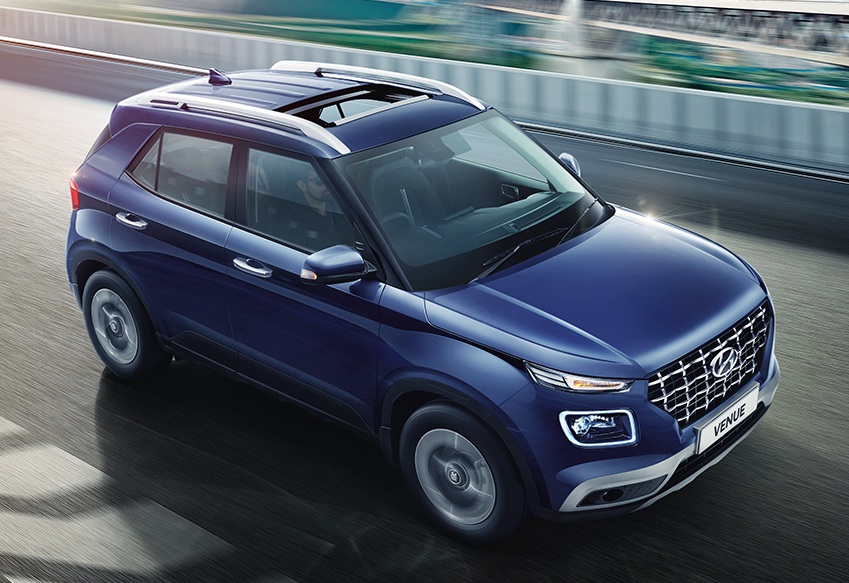 Hyundai surprised us with this compact SUV with their latest 1.0l turbocharged petrol engine with a dual-clutch gearbox. Light and powerful, Venue had almost shaken the Brezza loose from its mountings. A host of petrols and diesel engine options, along with top features and a comfortable cabin makes it an excellent package. The entire model range sort of teeters at the Rs 10 lakh bracket but then this is a worthy car to invest a bit more.
All in all yes there is a lot to choose from in the market currently. Toyota also made the Yaris a bit more affordable. And Maruti Ciaz to borderlines a few models under best cars under 10 lakh. Nissan Sunny is again an underdog with a super spacious cabin and refined engines, all under 10 lakh. And with Diwali knocking at the door almost every dealer is offering discounts. The aforementioned cars are the best-rounded propositions if you are out in the market right now.