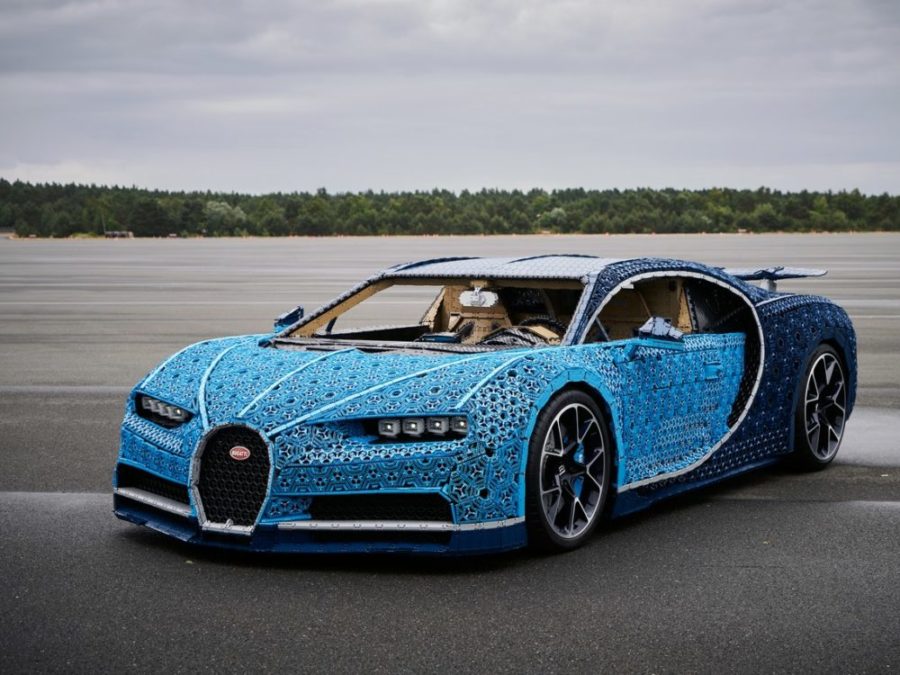 This Lego Bugatti Chiron can barely cross 29 kmph mark creating a record.
Lego Bugatti Chiron is the latest sportscar that has entered the world that pumps up adrenaline in any car enthusiast. What's most interesting about this Chiron is, the car can barely make 29 kmph of top speed and even then too it creates a world record. Why? Because it is made of 10 lakh Lego blocks including 4,000 technic wheels, not carbon fibre or aviation grade metal.
Read More: Uber flying taxi could soon find sky in India
The original Bugatti Chiron two-door coupe is powered by an 8.0-litre quad-turbocharged W16 engine that can churn out 1,479 bhp of power output. The car can reach to a top speed of mind blowing 420 kmph. On the contrary, the Lego made Bugatti Chiron is probably the slowest car ever driven on Germay's Ehra Lessien proving ground.
The Lego Bugatti Chiron actually looks the same as a big boy's toy with a revving quad-turbo engine, but closer you go, you will find that it is made of beautifully coloured Lego kids blocks. It took 13,000 man hours to make the car. Except the wheels, the entire car is made of Lego blocks and it is driveable! The body uses interconnected triangualar segments and even the steering wheel comes made of Lego blocks only. As the video shows, the rear fin can be adjusted and there is a pure racing car look inside the twin-seater cabin of the full-sized model.
Read More: Why new Hyundai Santro (AH2) is going to be a game-changer?
Coming to the most important part, the engine is also made of 2,300 Lego blocks. However, it doesn't drink fuel or there is no piston as well. Instead, the power source is a 5.22 bhp generating electric motor. The entire car weighs 1,500 kg. Despite having no glue used, the blocks fitted perfectly and created a spectacular Lego Bugatti Chiron. At the Ehra Lessien track in Germany, the car reached a top speed 20 kmph, proving many wrong who thought this will simply a showpiece.