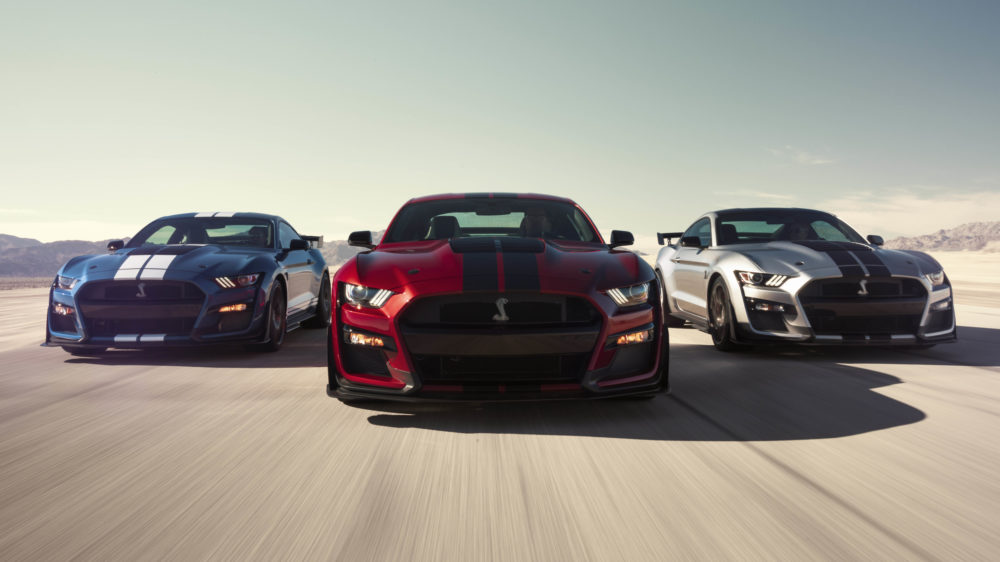 Ford Mustang Shelby GT500 challenges the Chevrolet Camaro ZL1 and Dodge Challenger Hellcat with chainsaw, makes 700+ horsepower
Ford has brought its brawniest pony car ever, revealed at the ongoing NAIAS 2019 in Detroit. Yes, the much awaited Ford Mustang Shelby GT500 has broken its cover at the 2019 Detroit Auto Show. The car certainly appears as an axe-wielding rival against the Chevrolet Camaro ZL1 and Dodge Challenger Hellcat. The new Ford Mustang Shelby GT500 comes carrying improvements across exterior and interior alongside powertrain.
It has become more powerful and appealing. The juice comes from a 5.2-litre aluminium-block V8 engine. This engine is hand assembled in Romeo, Michigan. Something similar to the engine assembling of the Nissan GT-R, Ford Mustang's Japanese rival. This engine comes with improved cooling and better lubrication as well. Expect these technologies to make way to the next generation Ford Mustang Shelby GT350.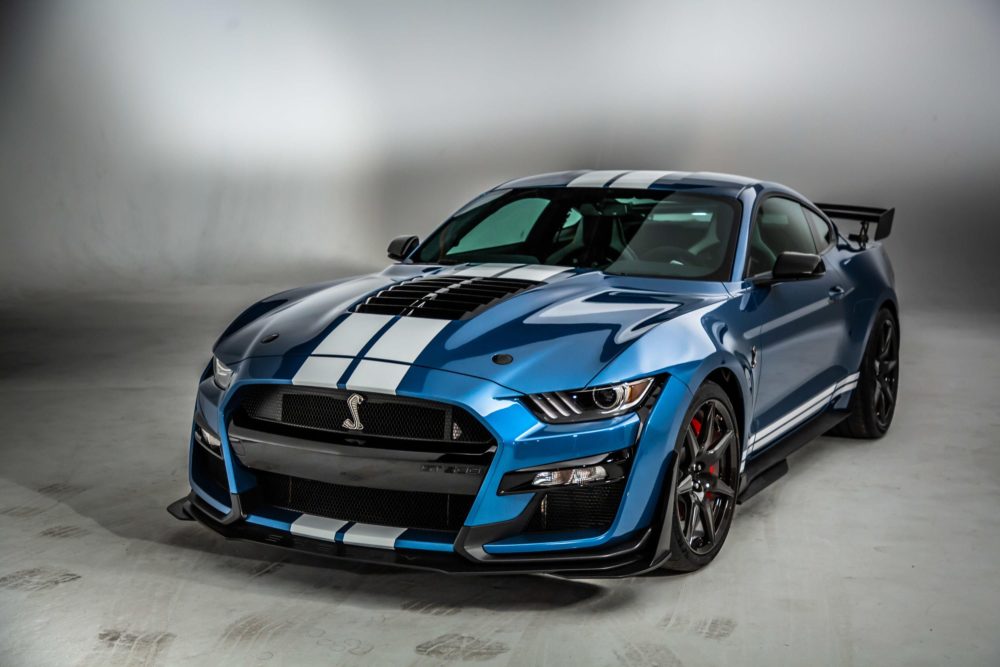 The new Ford Mustang Shelby GT500 comes with a redesigned front end that helps in quicker cooling. Alongside that, it also helps with improved aerodynamics. If you look at the back of the car, you will find a new composite rear diffuser. The diffuser houses a quartet of SEMA-sized 5-inch exhaust tips.
The new Ford Mustang Shelby GT500 comes with upgraded suspension. It helps in steeper cornering. This unique suspension geometry alongside lightweight springs at all four corners is meant to provide better performance irrespective of speed. The Magneride of the car ensures a huge improvement. These real-time dampers come with special iron filings suspended in a magneto-rheological fluid. These shock absorbers are available in the GT350 and in other Mustang models too. However, this is the first time the GT500 has received this tech.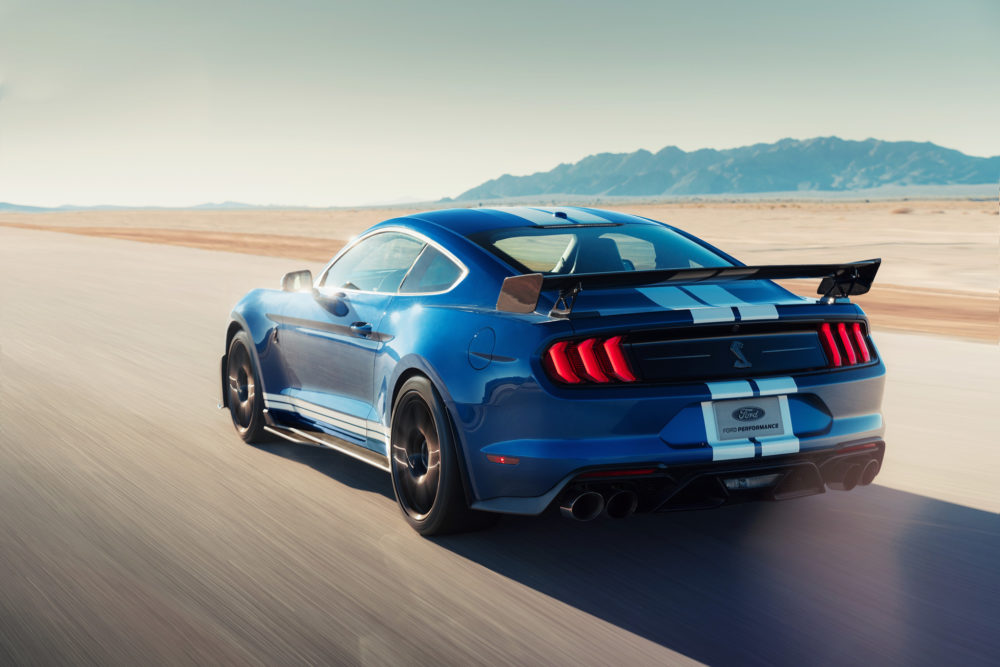 There are 20-inch carbon fibre wheels wrapped with Michelin tyres. These come included in the Track Package. This package also includes an adjustable carbon fibre wing, front splitter. For those, who think the Track Package is too extreme, there is a Handling Package on offer as well.
For the Latest Car News Follow Us on Facebook, Twitter, Instagram, Google Plus