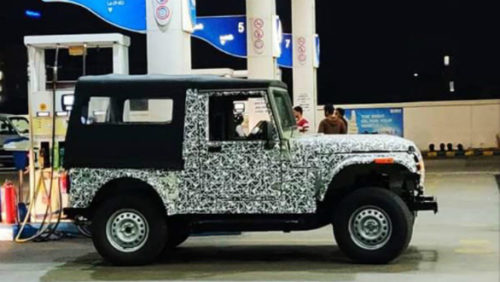 New Mahindra Thar's 2.0-litre diesel engine promises 138 bhp of power and over 300 Nm of torque, launch likely next year
Mahindra Thar is considered as one of the true blue off-roaders in India and it has been the jewel on the crown of the automaker. Now the new Mahindra Thar is under work and it is likely to launch in 2020. The new Mahindra Thar will come with more muscle thanks to a new 2.0-litre diesel engine that will comply with upcoming BS-VI emission norms.
This diesel engine of the new Mahindra Thar promises to churn out around 138 bhp of power and more than 300 Nm of torque output. The outgoing model comes with a 2.5-litre oil burner that kicks out 104 bhp of power and 247 Nm of torque. No wonder, such a boost in power will make the SUV more appealing to adventure junkies. This higher power and torque output will not only help the new generation Mahindra Thar on rough terrains but on highways as well.
While power and torque boost of the new Thar will be a significant update for the SUV, there will be a host of cosmetic and feature upgrades as well. As the latest spyshots suggest, the new Mahindra Thar will come with a revised grille but will retain the typical vertical slat styling. Revised taillights are on the card as well. Technically, the 2020 Mahindra Thar will have other changes like an enhanced front suspension offering better driveability and comfort.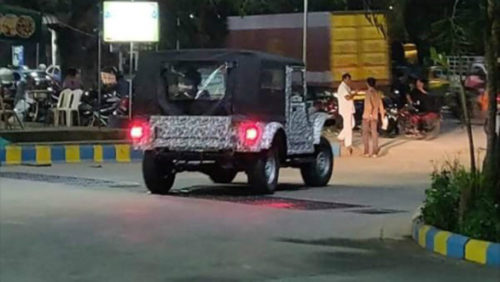 Dimensionally, the next-gen Mahindra Thar will be bigger and better, with a wider track. Inside the cabin, new Thar will get some new features for sure. It would be too early to tell a touchscreen infotainment system will be there. But, expecting it won't be unjustified. There will be driver's side airbag, ABS and rear parking sensors on the safety feature front. Thanks to the Gen3 chassis, new Thar will comply with the latest crash-test norms.
For the Latest Car News Follow Us on Facebook, Twitter, Instagram, Google Plus
Source: Facebook