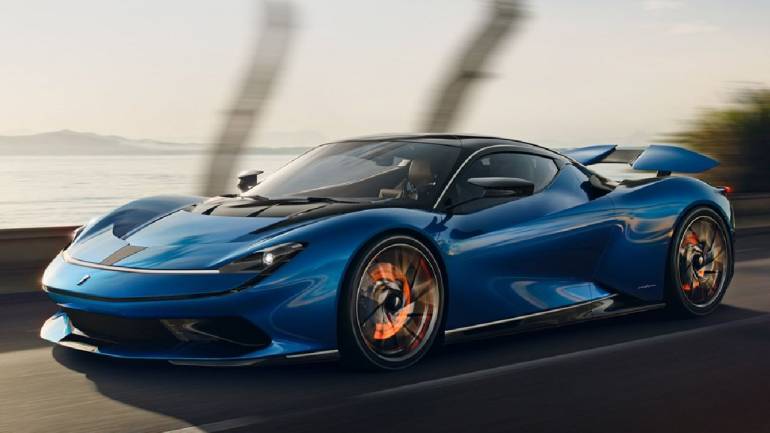 Pininfarina Battista electric hypercar gets four electric motors and a 120 kWh battery pack, promises 450km range with a 350kmph top speed
Pininfarina kept its promise and brought the much awaited electric hypercar Batista at the 2019 Geneva Motor Show. The Pininfarina Battista electric hypercar could be easily termed as a 1900bhp green planet saver. This will be built in a limited number and it will be the most expensive car in the company's lineup.
Mahindra owned Pininfarina has been keen to make car instead of designing other automaker's models. The Pininfarina Battista electric hypercar is the fruit of the Italian company's constant attempt to make something extraordinary. Speaking about its styling, the Pininfarina Battista comes with an appearance that is inspired by other Pininfarina and Ferrari cars as well. It looks very fluid and sculpted.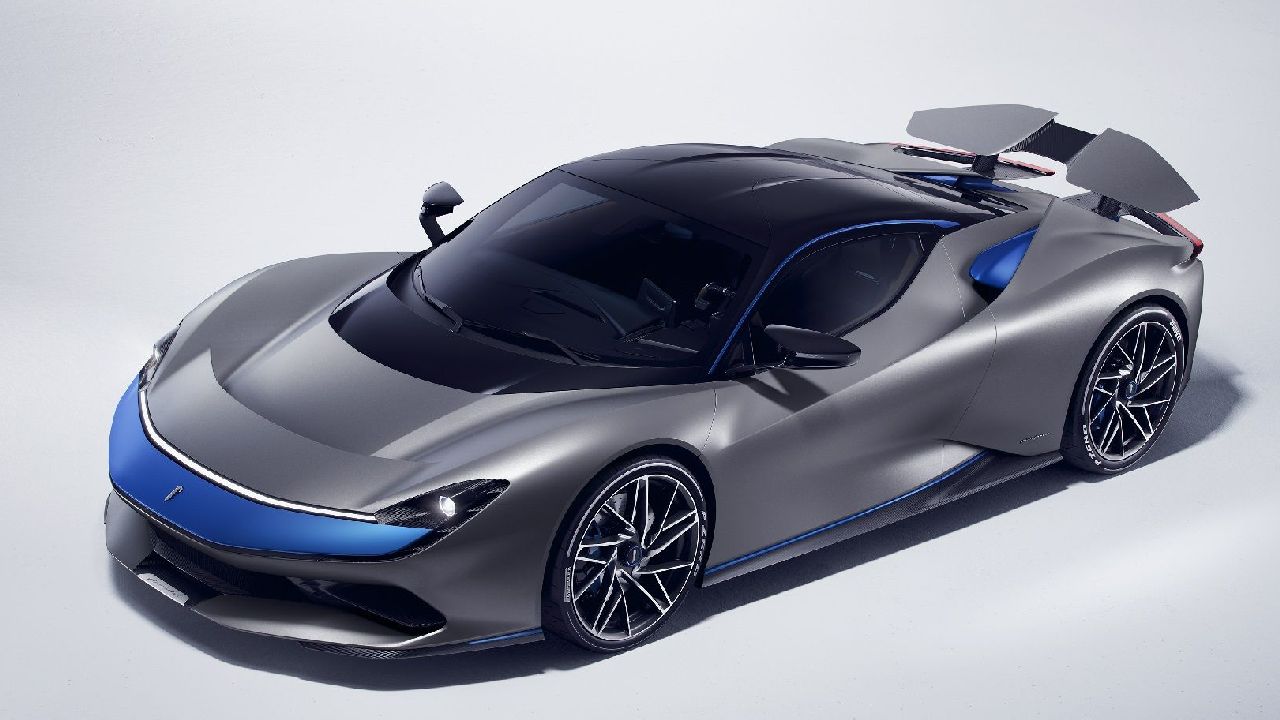 The Pininfarina Battista electric hypercar boasts integrated bonnet scoops, carbon splitters and rear diffuser as well. All of these elements will play a key role in adding downforce. Extensive use of carbon fibre makes the Pininfarina Battista electric hypercar an agile and lightweight car. There is a single and wide LED strip connecting the headlamps. A swooping bonnet and roofline make the hypercar very appealing. The design has been executed keeping the aerodynamic efficiency in focus.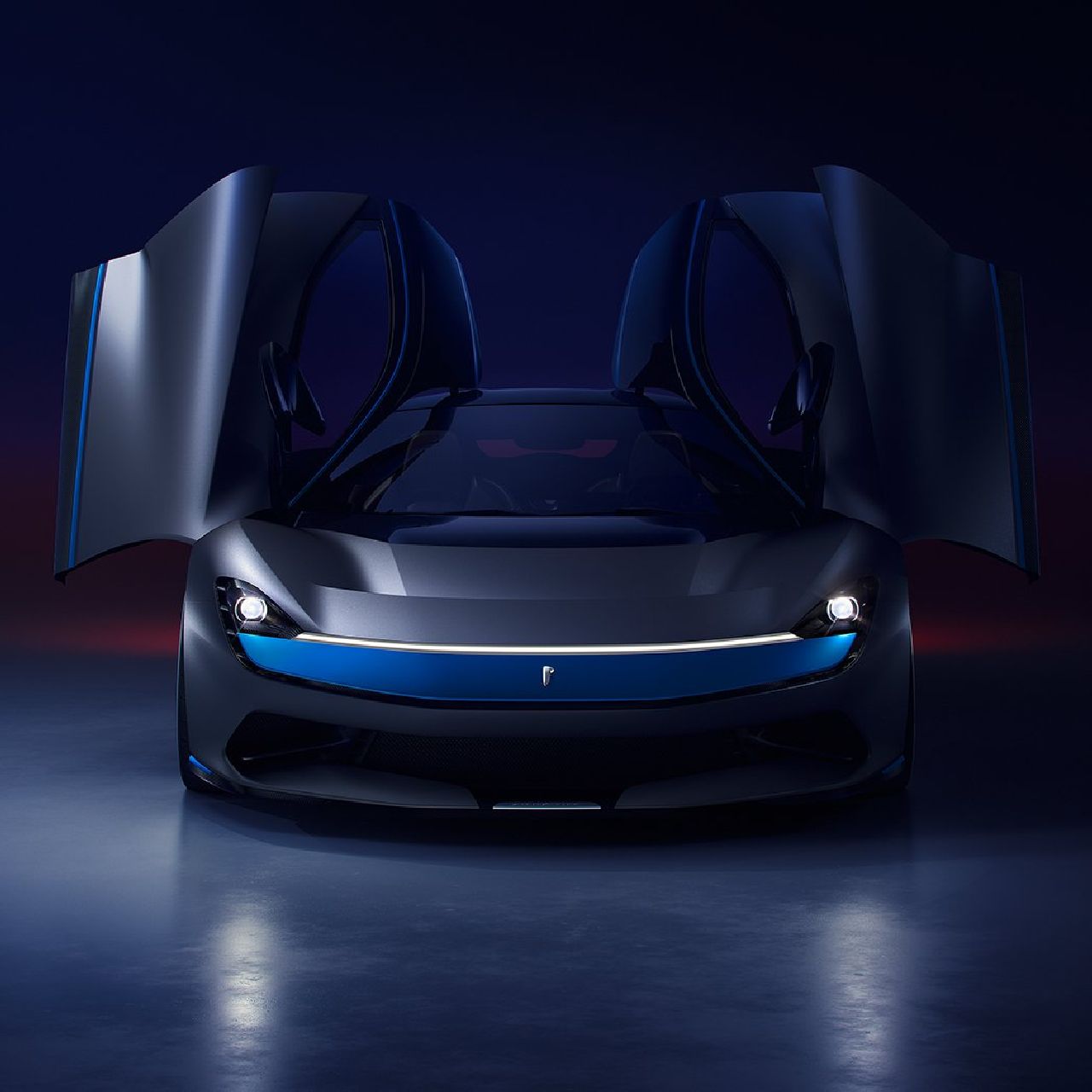 The interior comes with state-of-the-art design and host of exciting features. There is a race-spec dual-side flat steering wheel that is complemented by twin large digital consoles. One works as an instrument cluster, while the other one acts as a touchscreen infotainment system and navigation system as well. The seats, dashboard layout, colour theme – everything comes with the touch of excellence that has been visible in every car the Italian company designed earlier.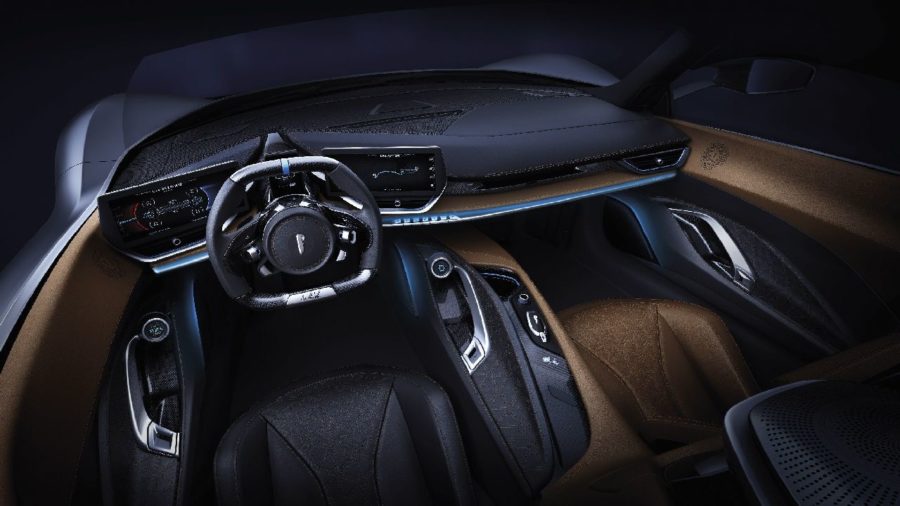 Coming on the most interesting part of the Pininfarina Battista electric hypercar, the car gets four different electric motors fitted to each wheel. Thanks to the torque vectoring system, these electric motors can churn out a combined 1,900bhp of power and 2,300Nm of torque. Juice for these electric motors come from a 120kWh lithium-ion battery pack. The hypercar promises 450km of electric range at a top speed of 350kmph. It can accelerate to 0-100kmph in less than 2 seconds.
For the Latest Car News Follow Us on Facebook, Twitter, Instagram, Google Plus