50 quattro will be cheaper than the Audi e-tron with on-road availability from 2020
Audi e-tron is an excellent all electric SUV to be rolled out from Audi's new CO2 neutral Brussels production facility. But it is also very premium and expensive. To address this Audi e-tron is getting another variant called 50 quattro as the more affordable version of the original design. Now call me a sceptic but a 308bhp 540Nm producing all electric SUV does not exactly sound nearly as 'affordable' to me as we thought. This thing boasts of a 300km range on full charge on a WLTP cycle with fast charging in 30min. And it has e-quattro all-wheel drive system which works on all the four motors mounted on each axle. The dash to 100kmph is dispatched in 7seconds onwards to a top speed of 190kmph. Jeez that sounds exciting and premium at the same time!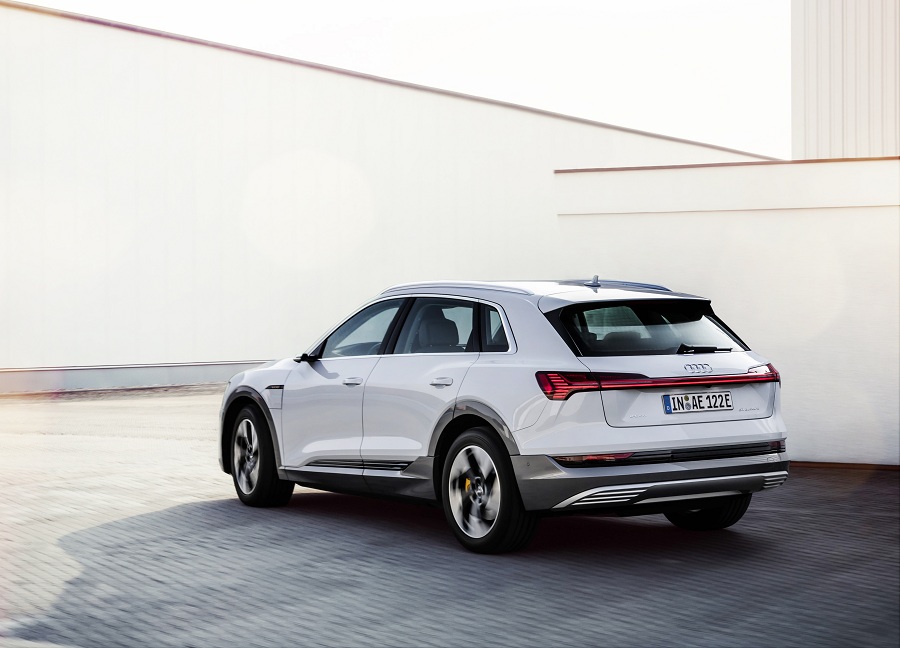 Joking aside, this thing will be an absolute exemplary combination of range, performance and practicality. The 71kWh battery has 120kW charging capabilities with an 80% recharge in half hour. And when you've fully charged it, it'll go from Delhi to Nainital in a single charge. Or Delhi to Vrindavan and back in a single charge, if you're careful. Yes I'm still not sold on all electric cars, big surprise! Since it is an Audi all luxury parameters have been addressed. It has air-suspension and a lower centre of gravity to keep the ride comfortable. The rear electric motor is active most of the time. Front motor is in action when necessarily required thus saving energy. And since it is an e-quattro, power delivery management is done most efficiently.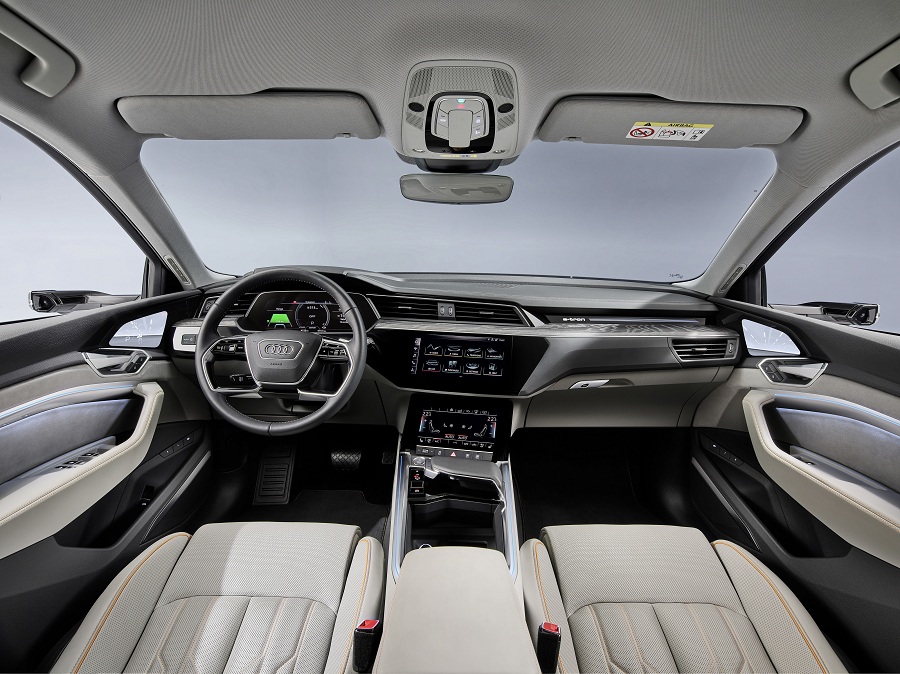 The standard charger is a 2.3kW 230volt outlet that you'll be supplied with the Audi e-tron 50 quattro. Or you'll get a faster charge if you plug into an 11kW 400volt industrial charging socket near your office. The motor also recuperates charge back into the battery while braking. The virtual cockpit will continuously feed you relevant data to adapt an efficient driving style squeezing more battery charge performance as much as possible.