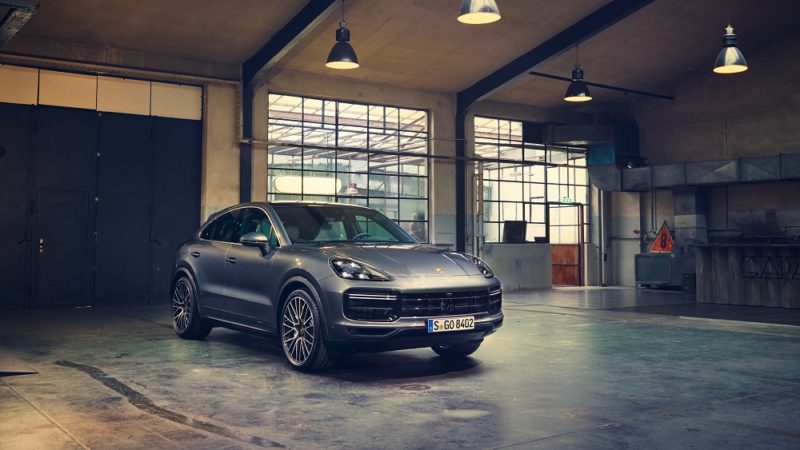 The new Porsche Cayenne Coupe E-Hybrid variant will employ a 3.0-litre turbocharged engine with a 14.1 kWh electric battery
We all have heard about the Porsche Cayenne. But, have we heard about a Porsche Cayenne Coupe? Answer is no and yes. No, because we have not heard of it so far. Yes, because, we are about to see one soon. The German carmaker is ready to launch the new Porsche Cayenne with a coupe variant and there will be an E-Hybrid variant as well.
It is not clear yet when Porsche will launch the new Cayenne Coupe in India, but we can expect it to arrive here sometime in 2020 after the global launch. Apart from the coupe design introduction, what makes the car interesting is the E-Hybrid variant that employs a 3.0-litre turbocharged engine, which is coupled with a 14.1 kWh electric motor and a lithium-ion battery pack.
Explore Porsche Cayenne Coupe in Images:
This eco-friendly variant of the new Porsche Cayenne is capable of churning out 448 bhp of power output and 699 Nm of torque. The S and Turbo variants of the new Porsche Cayenne coupe will generate 428 bhp and 533 bhp respectively. New Porsche Cayenne Coupe E-Hybrid is an impressive machine for sure. This car is pretty fast but burns lesser gasoline. In terms of driving and riding comfort, it is very smooth and quite as well.
The front of the car boasts a large and black front grille combined with slanted LED headlamps. The large air dams at both sides of the grille host sleek LED daytime running lights. Moving to side, the first thing grabs attention is the sleek and impressive coupe roof-line. Also, the masculine fenders, large black wheels give it a very bold and appealing look. A sleek LED taillight with a wide LED strip enhances its visual appeal.
Inside the cabin, the new Porsche Cayenne host a wide range of features and appealing design as well. High quality leather and upholstery materials are there adding zing to the car.
For the Latest Car News Follow Us on Facebook, Twitter, Instagram, Google Plus