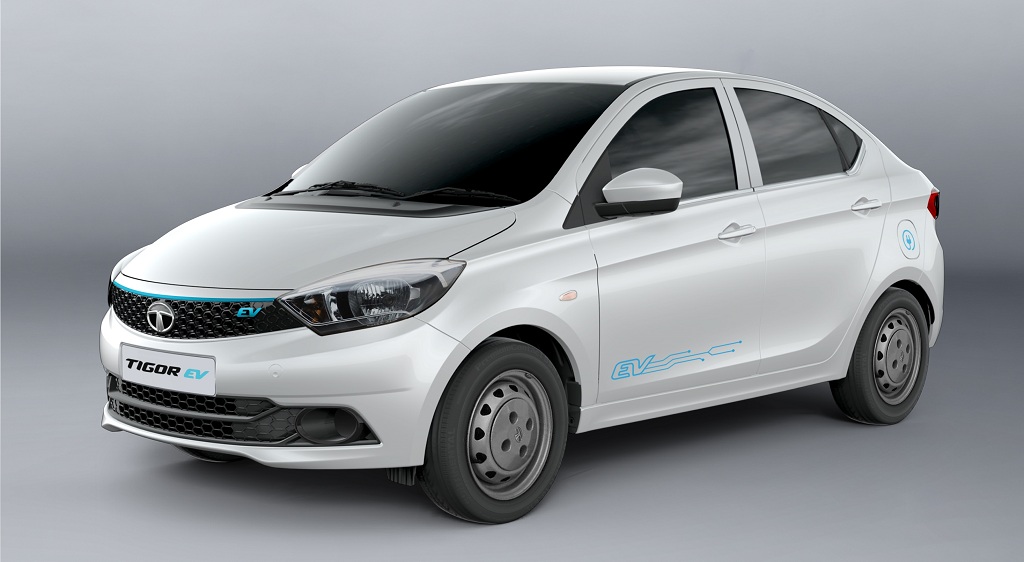 Tata Motors electrifies Indore with a fleet of 50 Tigor EVs as part of its tender with EESL
Tata Motors has delivered a fleet of 50 Tigor EVs in Indore in Madhya Pradesh as part of its tender with EESL. The automaker seems to be electrifying the Indian cities under its commitment to the zero emission mobility plan. These Tata Tigor EVs will ply in the city under the Atal Indore City Transport Service Limited or AICTSL.
Tata Motors received a huge order from the EESL under the plan to introduce zero-emission mobility across the country. Apart from Tata, Mahindra too won a part of the order with a sizeable number. As Tata Motors claims, the brand is committed towards the government's vision of e-mobility in India. The Tata Tigor EV will play a key role in that strategy.
While the Tata Tigor EV is being rolled out under the EESL order, Tata Motors also has the Tiago EV ready for sale. However, these are yet to go on sale in the public market. Not only the manufacturing of electric vehicles, but Tata Motors is also focusing on developing infrastructure for electric car charging across the country. Also, the brand is committed towards building EV battery as well.
The Tata Tigor EV has bagged the award of 'Electric Car of the Year' by ASSOCHAM India recently. It comes as part of the brand's innovative and sustainable mobility solutions in the country. Alongside the Tata Tigor EV and Tiago EV, the automaker is working on Tata Nexon EV as well. Also, the brand has promised that it will roll out electric variants of the regular Tata cars available in the market.
For the Latest Car News Follow Us on Facebook, Twitter, Instagram, Google Plus