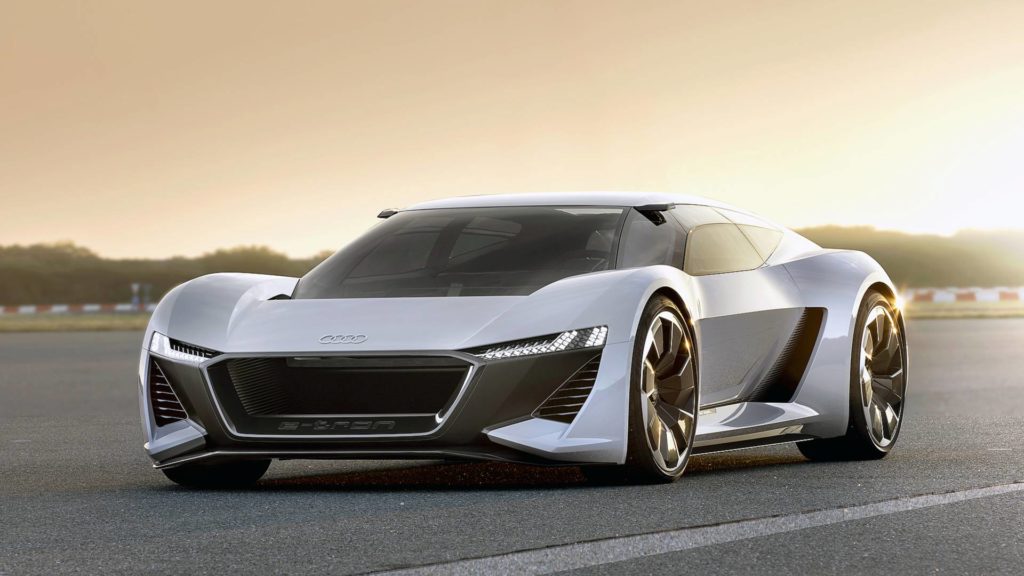 Audi PB18 Concept car heading for Pebble Beach is technologically inspired by LMP1 racing car Audi R18 e-tron.
Audi PB18 Concept is the latest concept car developed by the German luxury carmaker and it will appear at Pebble Beach Concours d'Elegance. The Audi PB18 Concept looks like a perfect blend between the crude Batmobile and Audi R8 sports coupe. Also, the Audi PB18 narrates the futuristic design language of the brand that we expect to see in the upcoming models.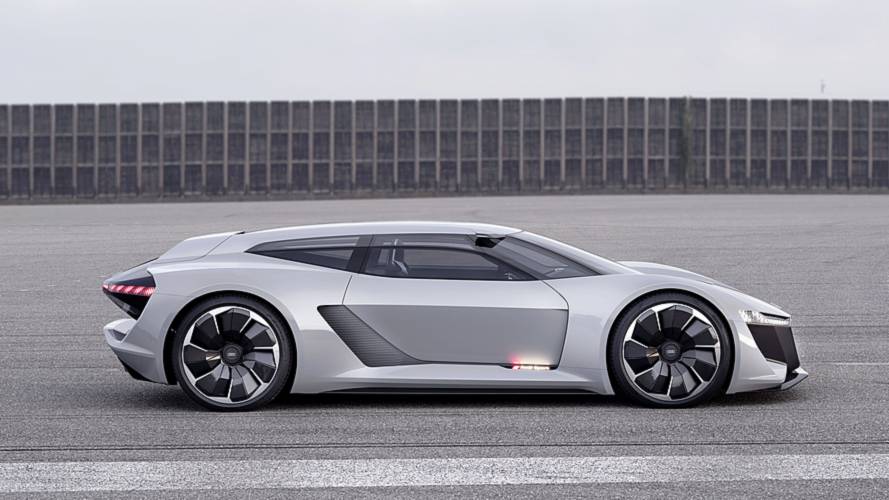 As it appears, the Audi PB18 e-tron is a technology and design concept and it has been technologically inspired by the LMPV racing car Audi R18 e-tron. However, the distinctive touches are easily visible in this concept car. The broad and flat styling clearly shows that it takes design cue from wind tunnel and race track. Also, the car's radical design has been executed keeping the high aerodynamic efficiency in focus. The body is made of multi-material composites including aluminium and carbon fibre that makes it very lightweight and rigid as well.
Read More: 2019 BMW Z4 looks mouth-wateringly attractive
As Audi's Design wing head Mr. Gael Buzyn has said, the company wants to offer the driver an experience that is otherwise available only in a racing car like Audi R18. To give such experience, the brand has designed Audi PB18's interior very uniquely by putting the driver's position in the centre, which is completely unconventional. However, despite having a driver-centric cabin the passenger too gets enough attention from the designers.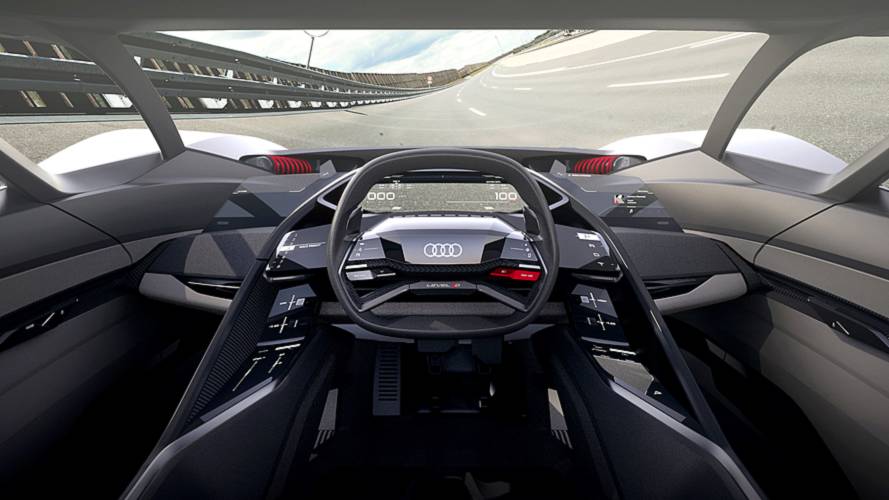 Clearly, this futuristic concept car has been designed to carry an all-electric powertrain that will generate power to all the four wheels. There are twin electric motors powering each axle. Combined, the total torque output of the car is massive 830 Nm and the PB18 e-tron is able to reache 0-100 kmph in less than 2 seconds. Thanks to the liquid-cooled solid-state battery generating energy for the electric motors, the car can run up to 500 km on a single charge.
For the Latest Car News, follow Auto Indica on Facebook, Twitter, Instagram and Google Plus.