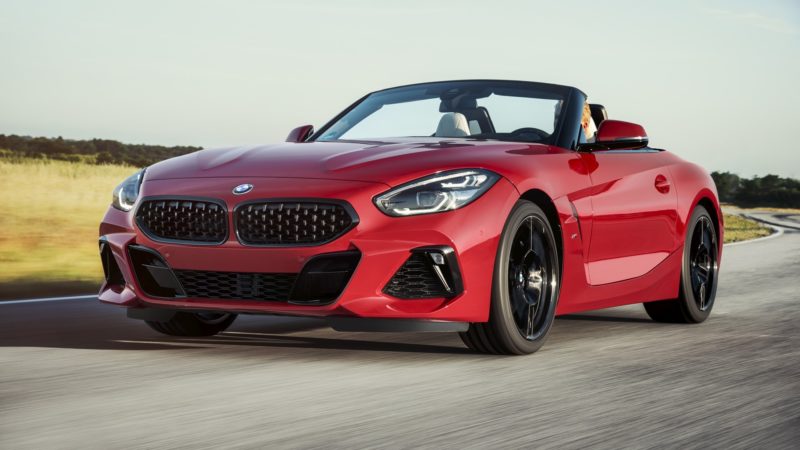 2019 BMW Z4 is the third generation iteration of the luxury convertible, price starts from Rs 64.90 lakh
Finally, it is here ending a long list of discussion. Yes, I am talking about the BMW Z4, the luxury convertible. New generation BMW Z4's arrival was a subject of discussion for quite some time in the Indian market. Now the 2019 BMW Z4 is here at an eye-popping starting price of Rs 64.90 lakh (ex-showroom, India).
The luxury convertible is available in two variants, sDrive20i and M40i. The latter one is priced at Rs 78.90 lakh (ex-showroom, India). It dons a completely new look and boasts a range of new features and technologies offer more to the customers. Developed in collaboration with Toyota, this marks the comeback of BMW Z4 roadster in India. Yes, it is built alongside the Toyota Supra that was unveiled last year.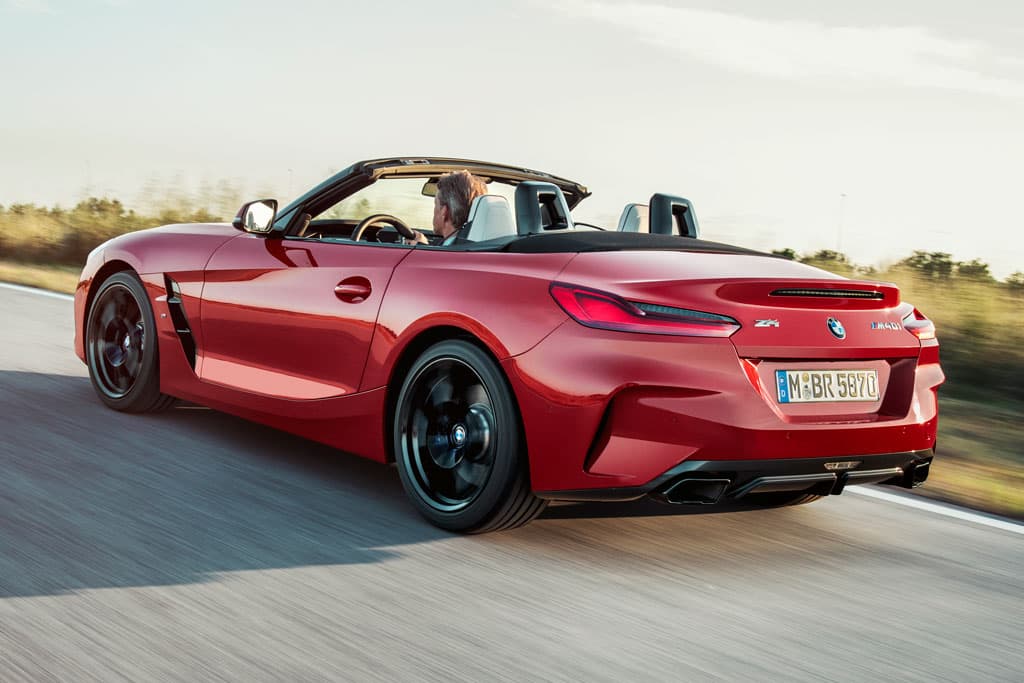 BMW India will sell the new-gen Z4 roadster as Completely Built Unit (CBU) and its booking is currently open across India. It competes with rivals like Audi TT and Porsche 718 Boxster. As the Bavarian auto giant claims, this roadster not only carries the rich legacy but it catches attention at the very first glimpse as well. Also, once the roof opens, the occupants can enjoy the limitless driving pleasure.
The all-new BMW Z4 boasts dynamic proportions, emotional design and it oozes out thrilling sportiness. This two-seater open-top luxury car looks pretty aggressive front the front thanks to those glossy black kidney grille, large air intakes. Side profiles are nicely sculpted and give the car a masculine stance thanks to the design and 18 and 19-inch wheels.
Speaking about the heart of the car, it is available in two different engines. The sDrive20i gets a 2.0-litre four-cylinder petrol motor pumping 194 bhp of power and 320 Nm of torque. It can accelerate 0-100 kmph in just 6.6 seconds. The top-of-the-line M40i gets juice from a 3.0-litre petrol engine kicking 335 bhp of power and 500 Nm of impressive torque output. It hits the 100 kmph mark from standstill position in 4.5 seconds.
For the Latest Car News Follow Us on Facebook, Twitter, Instagram, Google Plus