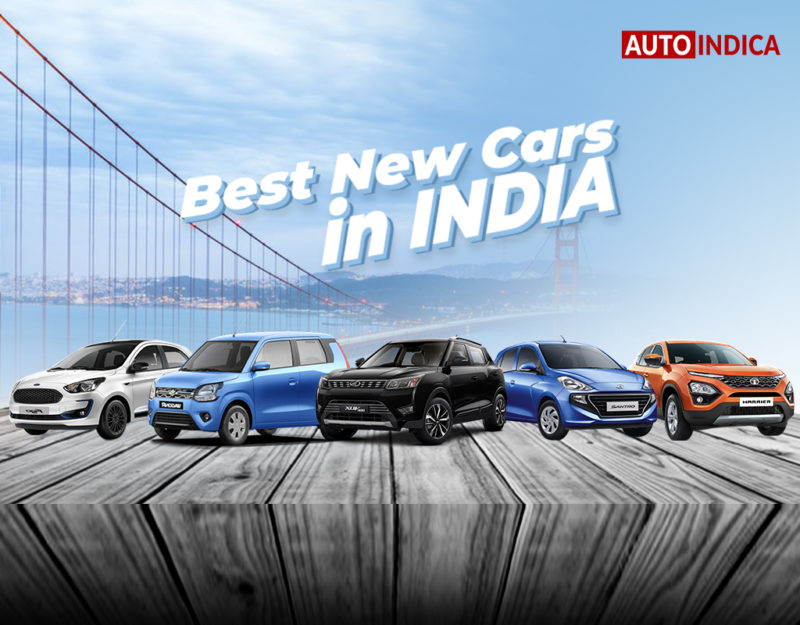 I will definitely pick the Figo Blu. These are the best value for money new cars in India that are priced below 15 lakhs
Everybody gets confused about finding the best value for money cars. The new cars in India include some pretty exciting models that not only include cars under 10 lakhs but in the sub-15 lakhs category as well. Yes, among the new cars in India that were launched in the last three to six months, you can easily find some best value for money cars.
However, choosing the right one is always dependent on the budget you have. Here in this piece, I will help you find the best new cars in India under 15 lakhs that bring the best value money.
Ford Figo Blu (My choice among the new cars in India)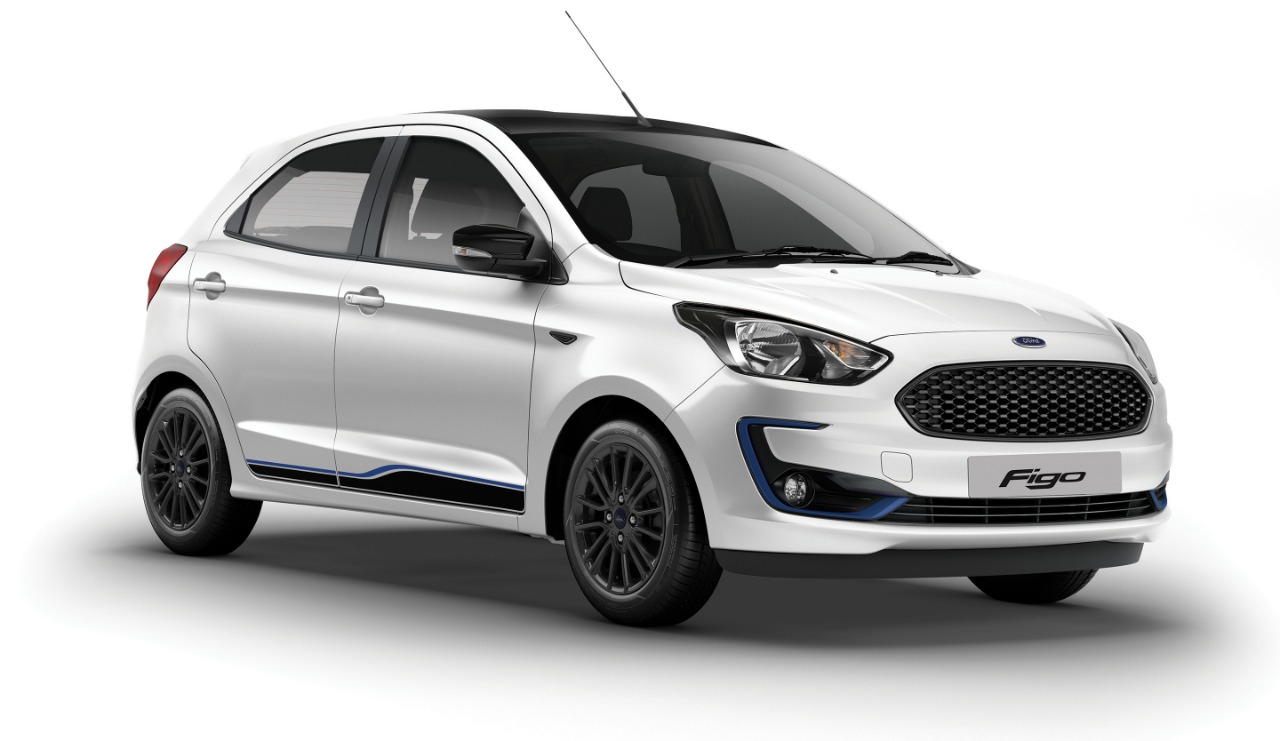 Having said this is my pick, the Ford Figo Blu offers a lot at an attractive price. It comes with a responsive and efficient Dragon series petrol engine. Also, there are class-leading six airbags, Anti-Lock Brakes, reverse parking camera. The build quality is definitely a plus. As I would try to get the best possible safety for my family at a budget of around Rs 7-8 lakh, I choose the Figo Blu.
Ford launched the Figo facelift only a couple of weeks ago and the American auto major added a new nomenclature to the hatchback. The new model comes christened as Ford Figo Blu and it is based on the top end trim Titanium. Available in both petrol and diesel variants, the Ford Figo Titanium Blu comes available with a 1.2-litre petrol engine and a 1.5-litre diesel unit as an option.
The Ford Figo Titanium Blu petrol is priced at Rs 6.95 lakh and the diesel-powered one comes carrying a price tag of Rs 7.75 lakh (ex-showroom, Delhi). Now, let's check why it could be a value for money car. The new Dragon series petrol engine is coupled with a very responsive 5-speed manual gearbox. The petrol and diesel variants return 20.4 kmpl and 25.5 kmpl of mileage respectively.
Newly launched Ford Figo Blu also comes carrying a new touchscreen infotainment system, ample space and comfort, automatic climate control, fabric seats, automatic headlamps and many more. So far, this is something you can always consider for a family hatchback if you are not a keen Maruti Suzuki fan.
Maruti Suzuki WagonR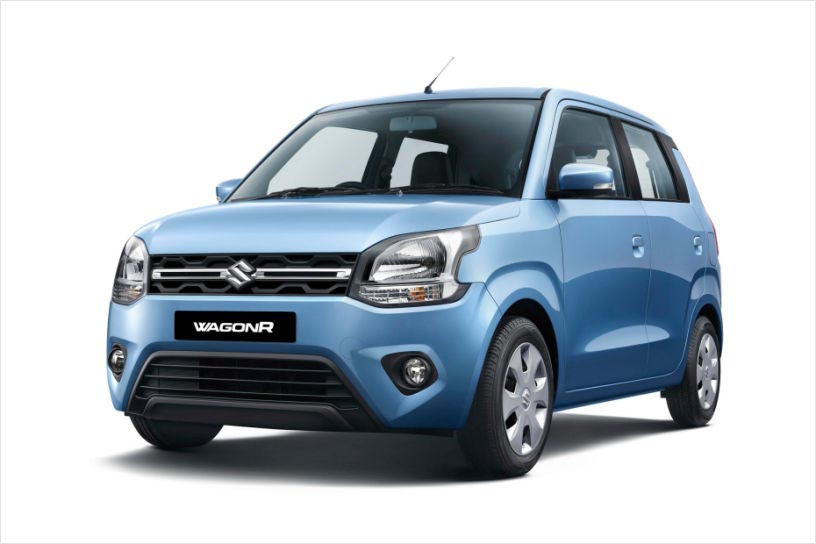 No wonder, Maruti Suzuki WagonR is another strong contender in the list of best cars in India with the best value for money. This tallboy has been in business for quite a long time. The latest update saw the car donning a significantly fresh face, host of new features. In short, our very own Maruti Suzuki WagonR has finally become upmarket and appealing.
The new Maruti Suzuki WagonR boasts new curvy headlamps, chrome garnishing at front grille, neatly placed fog lamps and a bigger air intake. Subtly crafted yet muscular side profile adds a bonus for the car, while the floating roof enhances style further. A vertically stacked taillight, chrome finished tailgate handlebar add zing. The new WagonR has become bigger and better.
The new safety norms demand dual front airbags, Anti-Brake Lock System, Electronic Brake Distribution, reverse parking sensors. All-new WagonR complies with all these requirements. Availability of petrol-AMT combination, besides the petrol-manual and CNG variant as well make the new WagonR a very appealing proposition. Not only that, but the longstanding trustworthiness of the Maruti brand name also makes this car an attractive model.
The new WagonR comes with a touchscreen infotainment system, multifunction steering wheel, more space and comfort inside the cabin. Better headroom, better legroom and seating area mean you and your family can travel more comfortably. Maruti Suzuki has done the right thing by addressing the concern in its new generation WagonR. It is priced between Rs 4.19 lakh and Rs 5.69 lakh (ex-showroom, Delhi).
Hyundai Santro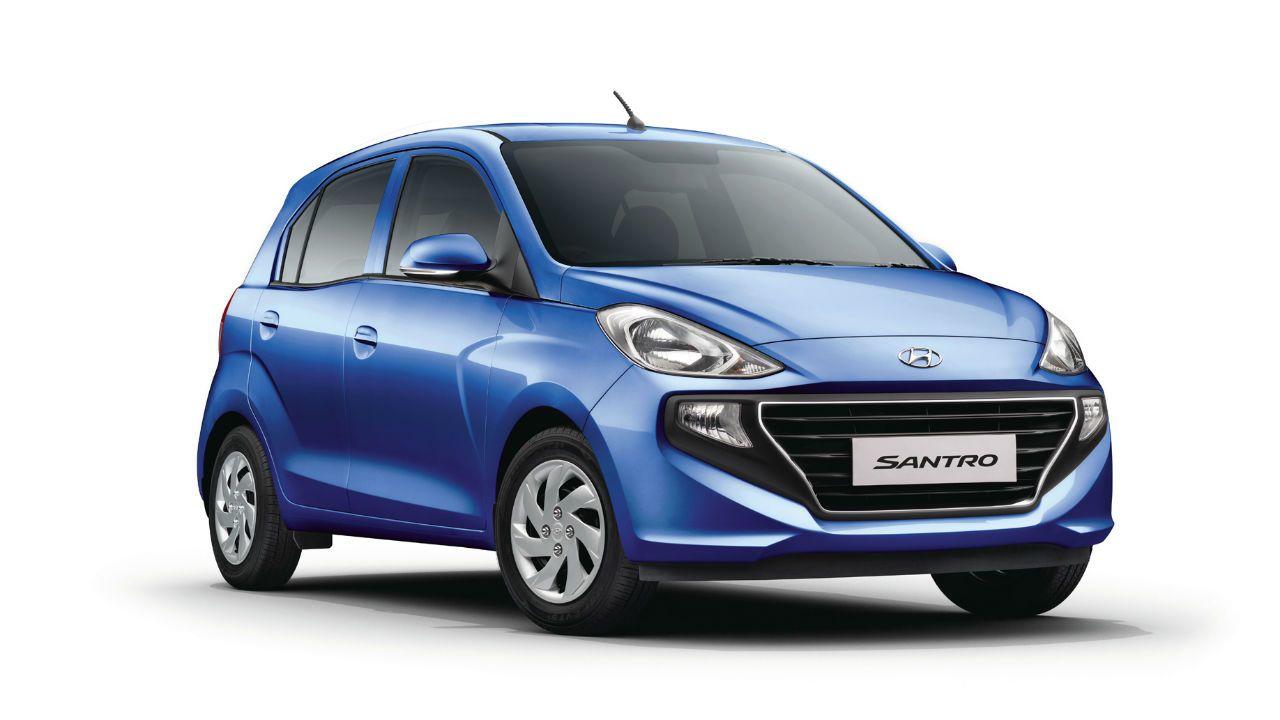 Honestly, if I am not being able to buy the Ford Figo Blu, I would go for the new generation Hyundai Santro. Its design might not be as exciting as many other models in the segment, but the hatchback comes loaded with features, efficient engine. Availability of Automated Manual Transmission and CNG make this car a very appealing proposition to the customers.
The Santro was the synonym of Hyundai in India in the last decade. This small tallboy hatchback paved the way for Hyundai, what it is today, India's second-biggest carmaker. Certainly, the new generation Hyundai Santro sits strongly in the list of new cars in India that offer the best value for money among the cars under Rs 15 lakhs.
Priced between Rs 3.90 lakh and Rs 5.65 lakh (ex-showroom, Delhi), the Hyundai Santro is certainly among the best value for money cars in India. A 68 bhp and 99 Nm generating 1.1-litre petrol engine with AMT, returning 20.3 kmpl of mileage is something you can easily fall for when it is priced within Rs 10 lakh. It gets single driver airbag, ABS, EBD.
Apart from the above-mentioned features, the new Hyundai Santro comes built on a lightweight yet rigid architecture. Thanks to this, the build quality of the new Hyundai Santro is pretty tough making it safer for the occupants. Three years or 1 lakh kilometre warranty is another USP of this car to be the best value for money cars in India.
Mahindra XUV300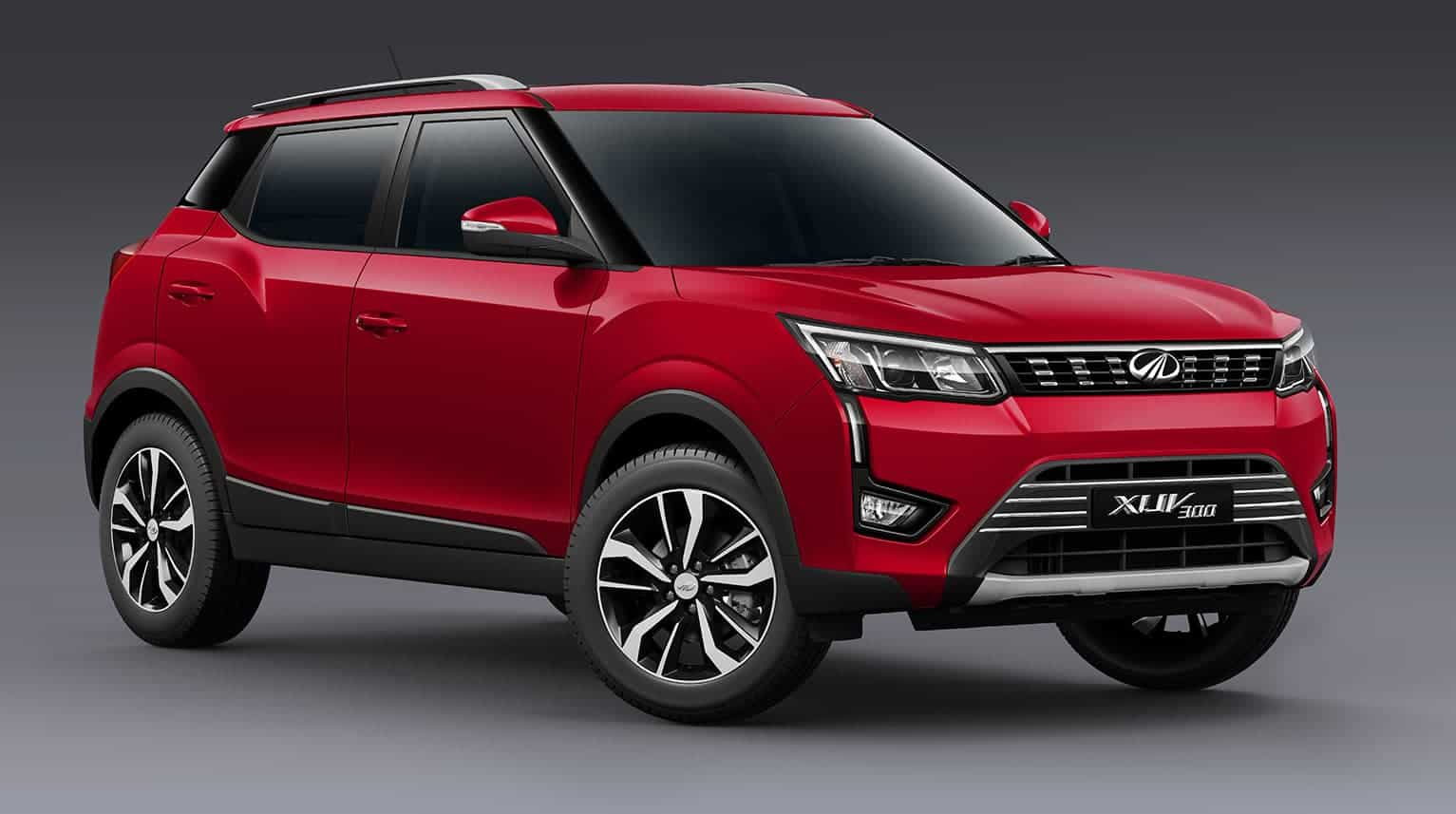 Okay, enough with hatchbacks! Love for SUVs is something phenomenal not only in India but across the world. When it comes to SUVs, Mahindra certainly holds the pole position in the Indian market. With the automaker trying to increase its global footprint with new and more appealing products, the Mahindra XUV300 is one model that sits strong among the new cars in India.
The Mahindra XUV300 is based on the SsangYong Tivoli and it is one of the best value for money cars in India in my opinion. Also, this SUV is one of the best cars under 15 lakhs. The Mahindra XUV300 dons a design language that looks like directly inspired by the bigger sibling Mahindra XUV500. However, there are significant distinctive elements as well that make the XUV300 different in the pack.
The Mahindra XUV300 comes priced between Rs 7.90 lakh and Rs 11.99 lakh (ex-showroom, Delhi). The SUV carries a rugged yet attention-grabbing appearance. Available in both petrol and diesel engine options, the Mahindra XUV300 gets a 1.2-litre turbocharged petrol engine and a 1.5-litre turbo-diesel motor as an option.
No wonder, this SUV is capable of performing tough tasks easily, but the car doesn't have any automatic gearbox on offer. Yes, only a 6-speed gearbox performs the transmission duty in this model. An SUV that is priced between Rs 7-12 lakhs, should have the dual-pedal technology. However, if you are a Mahindra loyalist and looking for a good SUV at sub-10 lakh price, this could be an interesting product.
Tata Harrier (The best among new cars in India)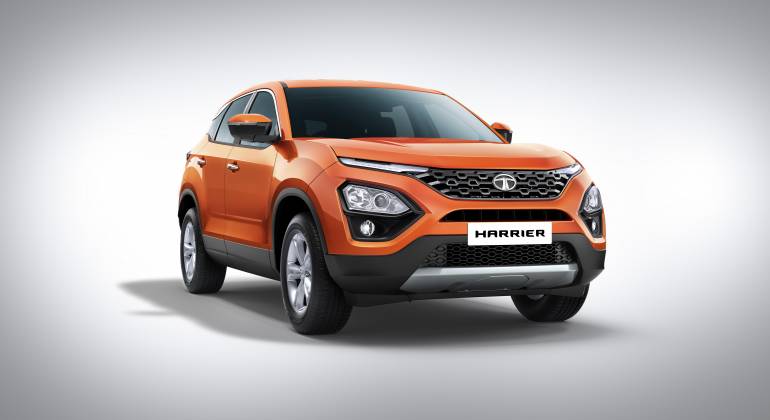 Tata Harrier is the most interesting model among the new cars in India. This SUV appears to be among the best value for money cars in India when we pick the best cars under 15 lakhs. Priced between Rs 12.70 lakh and Rs 16.26 lakh (ex-showroom, Delhi), the Tata Harrier SUV offers very unique elements.
The Tata Harrier is based on Land Rover Discovery Sport's architecture. It adopts Tata's new Impact 2.0 design language with inputs from Jaguar Land Rover engineers. Apart from the rigid platform, the SUV also comes with a host of advanced hi-end technologies that aid the SUV in off-roading, just like the Land Rover cars. It grabs attention at the very first look.
Now, if you are getting an SUV at such price point and loaded with so many eye-popping technologies and features, why not a Harrier? If I had the money, I would go for this only instead of other models in this list of new cars in India. Given the fact, Tata has improved its after-sales service significantly and the quality of Tata cars in India has improved drastically, this is certainly a good buy.
With the Harrier, Tata challenges Jeep Compass, Hyundai Tucson. Therefore, this could be a good value for money car under 15 lakhs. The Harrier gets a 2.0-litre Kryotec diesel engine coupled with a manual transmission. I just hope, the bulky and masculine SUV gets an automatic gearbox in coming days.
For the Latest Car News Follow Us on Facebook, Twitter, Instagram, Google Plus