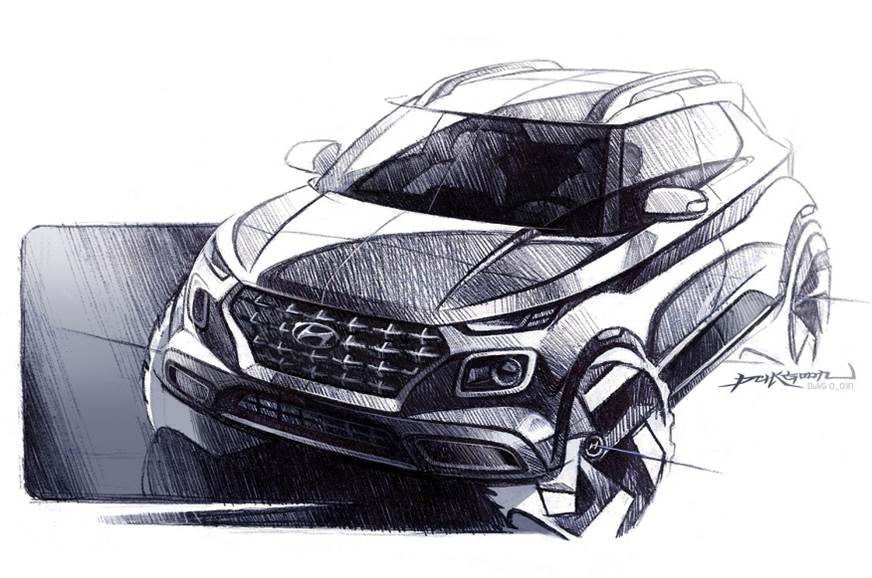 Hyundai Venue SUV will come with inbuilt SIM and Bluelink technology, enough reason for Maruti Vitara Brezza to run for the money
Hyundai is all set to redefine the compact SUV segment with its new model, christened as Hyundai Venue SUV. Set to be unveiled in India on April 17th, this car will come with a host of connected car features including an inbuilt eSIM, Bluelink technology etc. As it seems, the new Hyundai Venue SUV could give the Maruti Vitara Brezza run for the money.
Codenamed as Hyundai QXi, the South Korean auto giant has just released the designer sketches of the upcoming SUV. Apart from the segment leader Maruti Vitara Brezza, Hyundai Venue SUV will also challenge rivals like Tata Nexon, Ford EcoSport and Nissan Kicks. Hyundai claims, its inbuilt Vodafone-Idea eSIM will aid the car's system to perform 33 connected parameters. These include remote engine start/stop, climate control etc.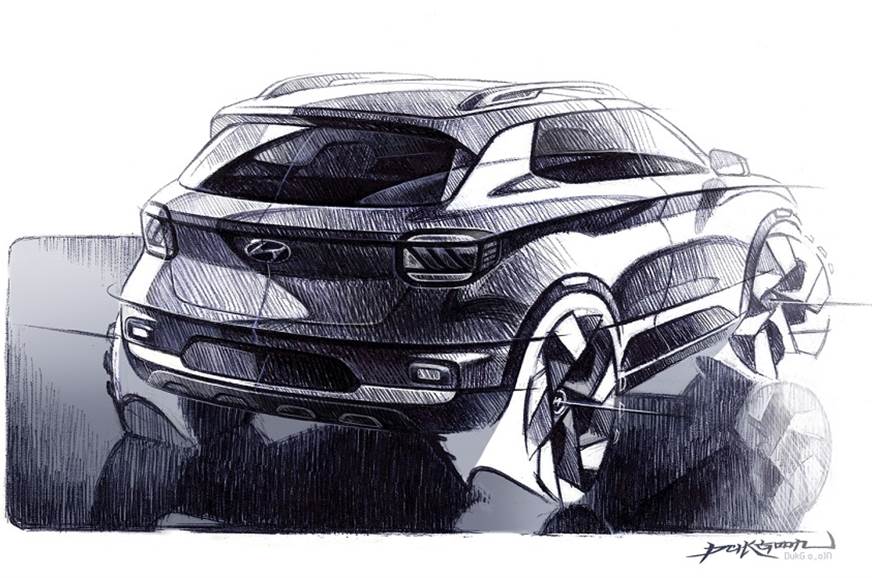 Styling and features have always been the plus points for any Hyundai car compared to rivals. The upcoming Hyundai Venue SUV too will follow the same and it will adopt the carmaker's current design lingo. As the sketches reveal, the LED daytime running lights will sit above squarish headlamp enclosures. A trapezoidal grille will be there. Large wheels along with sculpted lines will add masculinity to the car. Moving to the back, the SUV will feature squarish taillights.
Hyundai's new SUV gets a fairly straightforward dashboard with a flat top. The touchscreen infotainment system sits high and gives a clear view. Chunky rotary dials, silver accents around dashboard enhance the style quotient further. Expect ample space and comfort on offer from the cabin. The Hyundai QXi is likely to get paddle shifters that will be a class-first feature.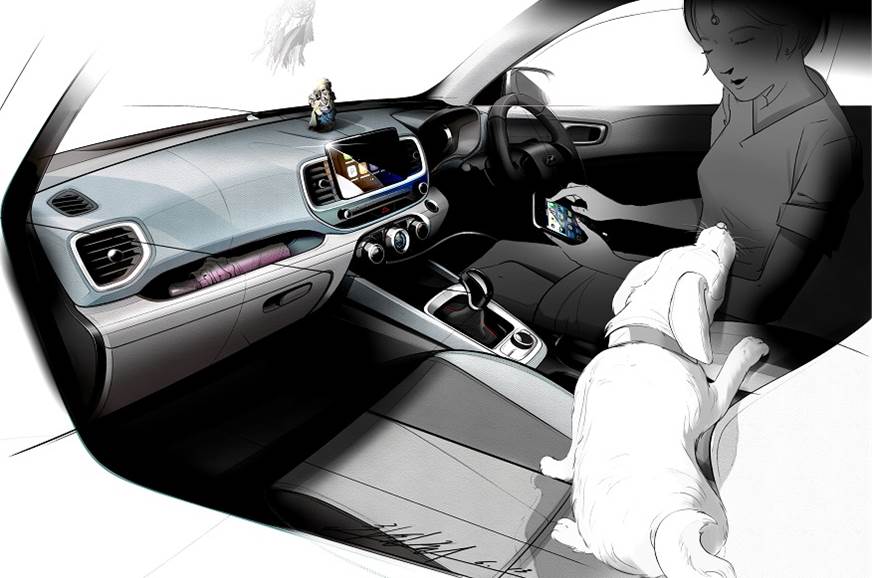 Powertrain options for this car will include 1.4-litre petrol and diesel engines. Also, there will be a 1.0-litre turbo-diesel motor. This latter engine will be clubbed with a dual-clutch gearbox. Expect the SUV to be priced between Rs 8-12 lakh (ex-showroom).
For the Latest Car News Follow Us on Facebook, Twitter, Instagram, Google Plus