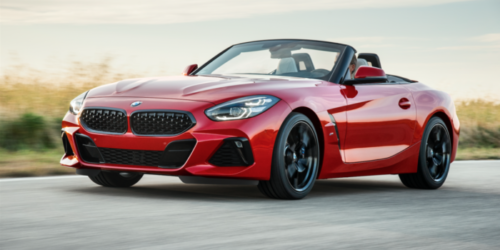 2019 BMW Z4 is the third generation iteration of the convertible that James Bond would love to drive again.
James Bond drove the Z3 in Golden Eye, the predecessor of the Z4 and now the 2019 BMW Z4 has been unveiled online right ahead of its official appearance at the Pebble Beach Concours d-Elegance in California. This third generation iteration of the roadster looks absolutely attractive in its new avatar. The new BMW Z4 has been co-developed alongside the upcoming Toyota Supra and it is based on a brand new platform G29.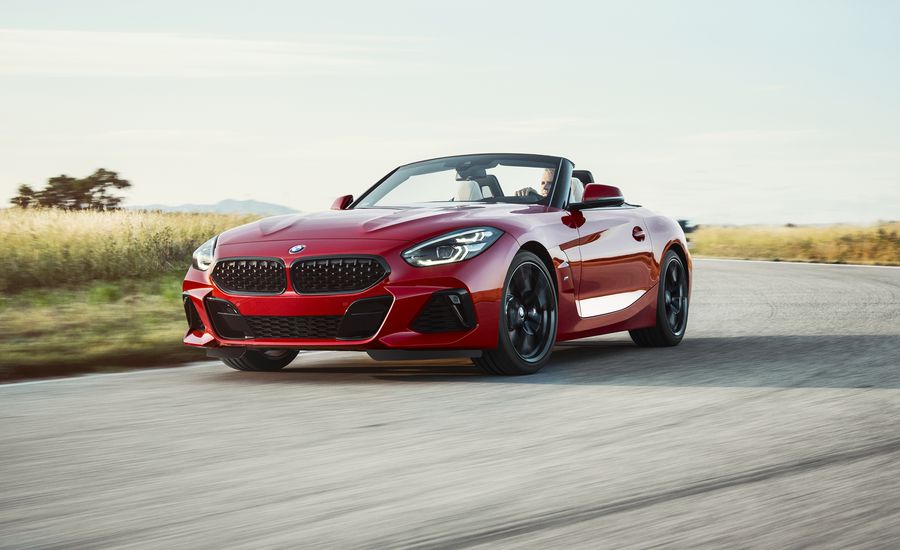 The all-new 2019 BMW Z4 is underpinned by the company's cluster architecture platform CLAR that is also shared by the new generation 3-Series, 5-Series, 7-Series, X3, X4 and X5. The BMW Z4 will lock hormns with Porsche 718 Boxster. The new BMW Z4 comes with wider sill elements adding more torsional rigidity. BMW engineers have emphasized on the performance front and thus, the upcoming Z4 gets several technical modifications. It gets 19-inch alloy wheels, M-Sport braking system, multi-mode suspension etc.
Read More: Jaguar E-Type to come in electric avatar by 2020
Interior of the 2019 BMW Z4 has received a new dashboard that comes with a driver-centric approach thanks to the ergonomic positioning. There is a fully digital instrument cluster, a large touchscreen infotainment system, new sports seats and the centre console to looks absolutely revamped. Apart from that, the head-up display, Harman Kardon premium audio system is there.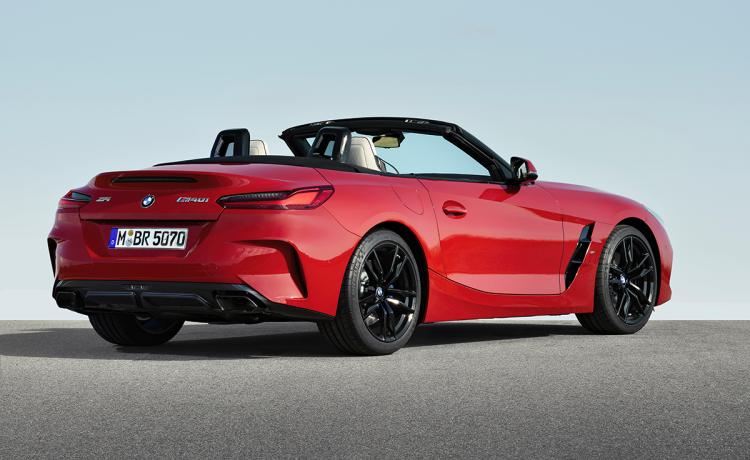 Speaking about the heart of the 2019 BMW Z4, there will be a 2.0-litre four-cylinder turbo-petrol engine, a 3.0-litre inline six-cylinder turbo-petrol motor. Transmission options would include a 6-speed manual and an 8-speed automatic unit as well. We hope to see the 2019 BMW Z4 arriving in Indian market sometime by 2020. However, there's no official word yet regarding the car's India launch. Previously, the second generation BMW Z4 was available in Indian market with a 3.0-litre straight-six, turbo-petrol engine.
For the Latest Car News, follow Auto Indica on Facebook, Twitter, Instagram and Google Plus.