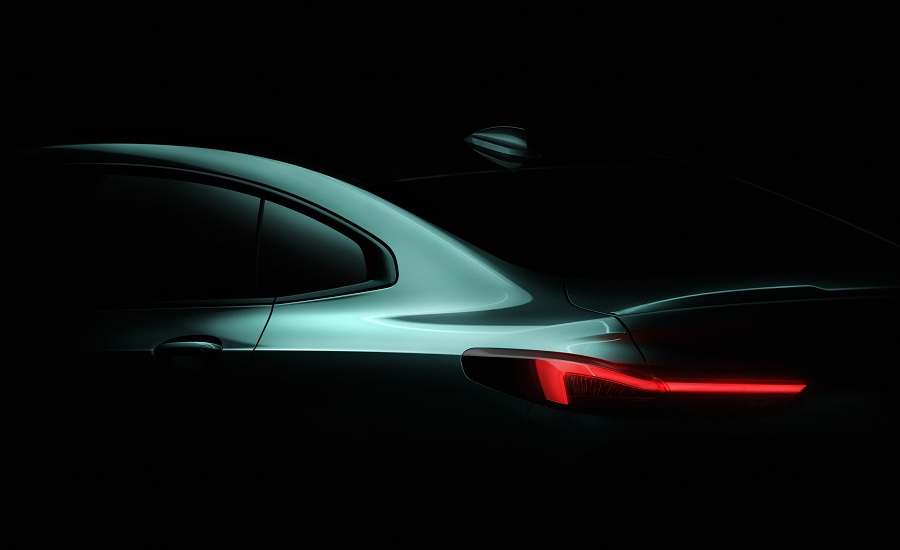 BMW 2 Series Gran Coupe will debut at the 2019 Los Angeles Motor Show, market launch scheduled in 2020
The all-new BMW 2 Series Gran Coupe has been teased online in an official teaser image. A four-door version of the BMW 2 Series, this is set to debut at the 2019 Los Angeles Motor Show in November. It will hit showrooms sometime in 2020. The four-door variant will also spawn out the BMW M2 Gran Coupe.
The 2 Series Gran Coupe is underpinned by the same front-wheel-drive architecture that houses the BMW 1 Series. Speaking about the teaser image, there is not much to boast about. However, it looks like Bavarian luxury auto giant has given the same sensuous and sleek LED taillights as the BMW 8-Series. A proper door handle reveals that it is not a concept model but a production ready car.
The other design elements visible in the latest teaser image also includes a shark fin antenna at the rear, while there is an aggressive lip spoiler as well. The suave and fluid looking rear profile hints about a very stylish looking BMW on the card. Upon launch, the 2 Series will lock horns with a rival like the Mercedes-Benz CLA instead of the A-Class sedan.
Upon launch, the BMW 2 Series Gran Coupe will be positioned between the 1 Series sedan and a bigger and popular BMW 3 Series sedan. It will share the powertrain with smaller sibling 1 Series of the BMW X2 crossover. Right after the teaser image came out, the BMW 2 Series Gran Coupe has garnered the attention of the automotive world. However, a fully grown BMW M2 Gran Coupe is on the card and it is also gaining traction.
This car comes as part of the brand's revising strategy for the portfolio. Apart from the 2 Series Gran Coupe and M2 Gran Coupe, the next generation 1 Series hatchback too is under work.
For the Latest Car News Follow Us on Facebook, Twitter, Instagram, Google Plus