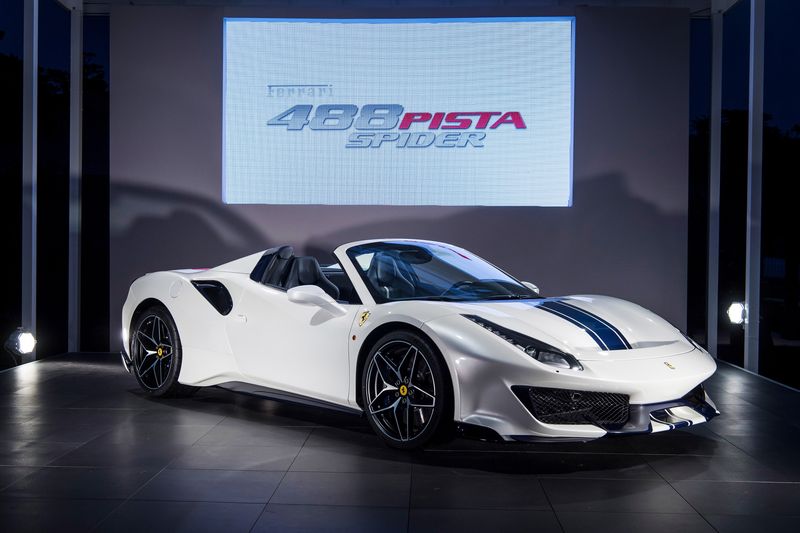 Ferrari 488 Pista Spider is the Italian supercar brand's 50th convertible that generates 720 bhp and 770 Nm.
Ferrari 488 Pista Spider is the iconic Italian supercar manufacturer's latest model that comes as the convertible version of the recently launched 488 Pista. The Ferrari 488 Pista Spider comes with a folding metal roof and it dons a spectacular colour scheme that grabs attention immediately. Along with the eye-catching colour scheme, the very powerful V8 engine under the hood makes it a beautiful mean machine.
Read More: Audi PB18 Concept blends Batmobile with R8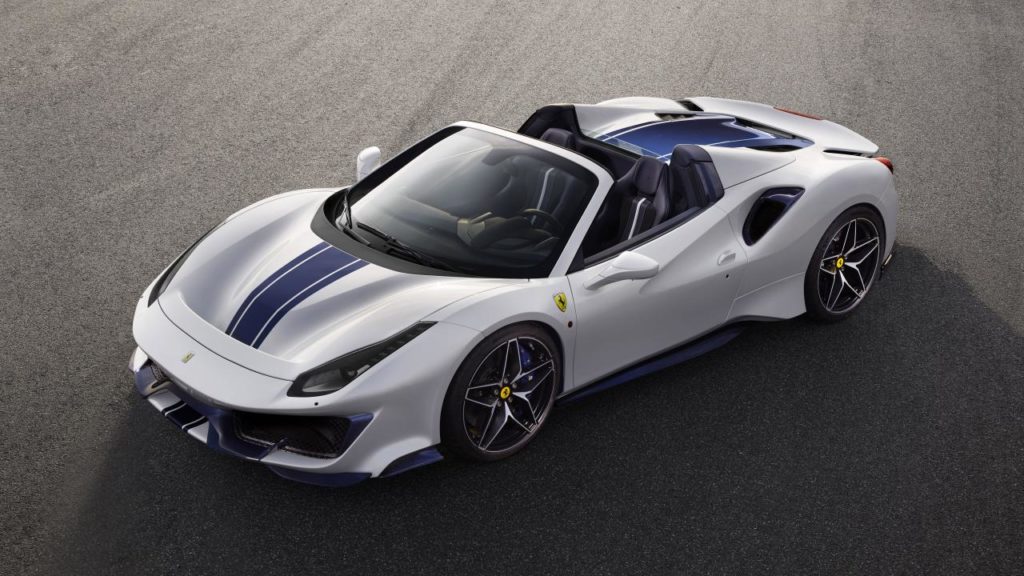 Speaking about the Ferrari 488 Pista Spider's heart, the 3.9-litre V8 petrol engine has won the 'Engine of The Year' award for three consecutive years. This twin-turbo engine churns out 720 bhp of peak power and 770 Nm of massive torque output. To reach 0-100 kmph, the convertible takes only 2.85 kmph at a top speed capability of 340 kmph, same as its coupe sibling.
Read More: 2019 BMW Z4 looks mouth-wateringly attractive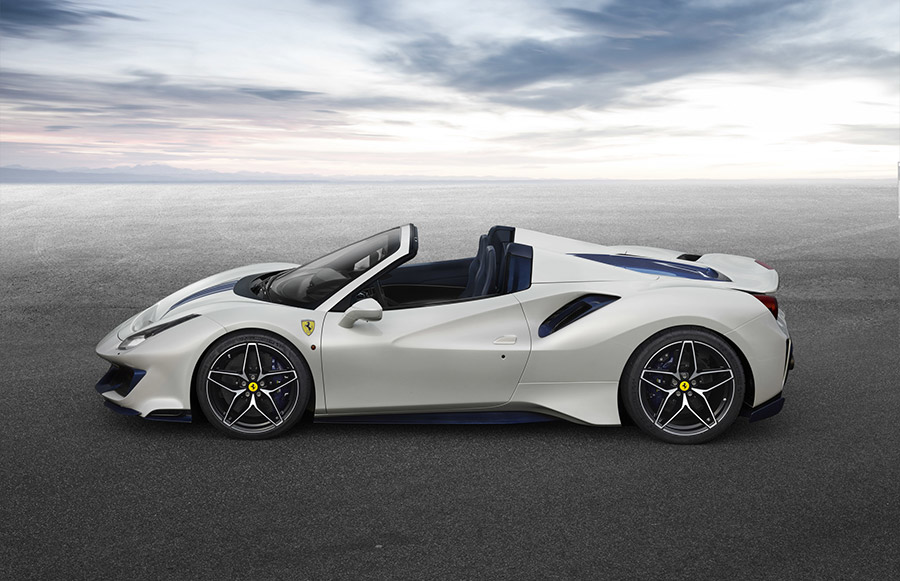 The Ferrari 488 Pista Spider comes 90 kg heavier than its coupe version. However, the automaker played a clever trick by adding the carbon fibre wheels to this car that are 20% lighter than the regular aluminium. Ferrari has alsoused some interesting weight saving mechanisms that includes replacing the standard door handles with straps and a patterned aluminium footplate instead of the standard floor carpet. No wonder, such moves improve the performance of the car despite its heavier weight.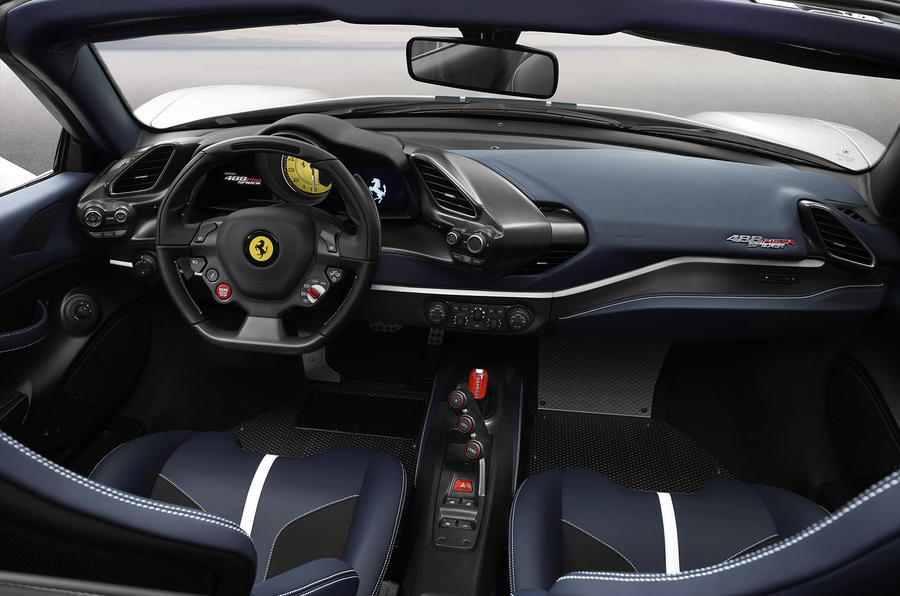 In terms of design, the Ferrari 488 Pista Spider is the same as the coupe variant. However, with the roof down, it looks more classy and charming. Ferrari has used a colour scheme of White blending well with the Blue racing stripes that add zing to the 488 Pista Spider. It is still not clear, if the brand will bring this very attractive model in India, but if the company does so, this will certainly be one of the spectacular cars to see on Indian roads.
For the Latest Car News, follow Auto Indica on Facebook, Twitter, Instagram and Google Plus.