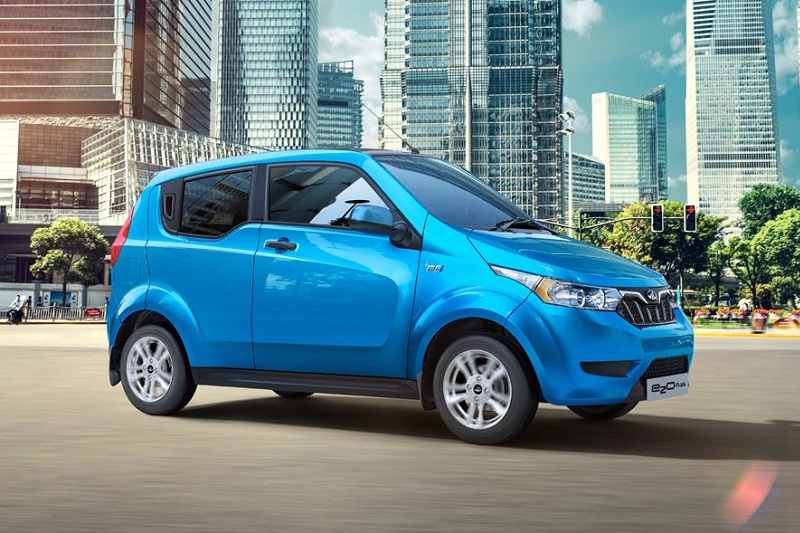 Mahindra e2o Plus has been the most affordable electric car of India, shelved due to flagging sales
Mahindra has discontinued its e2o Plus electric hatchback due to declining sales number. The Mahindra e2o Plus has been the most affordable electric car in the country. Discontinuing this model could be portrayed as a jolt for India's EV dream. Also, Mahindra has been at the forefront of India's EV drive with models like Mahindra e2o Plus, e-Verito and e-Supro.
The news comes right before a couple of months when Mahindra is gearing up to launch the electric variant of KUV100. Apart from that, Mahindra has also announced that it will roll out more electric cars in future. However, discontinuing the Mahindra e2o Plus certainly shows a different picture.
Sold in four different trim options, the Mahindra e2o Plus has a maximum range of 140 km on a single charge. While this could seem a jolt for Mahindra's EV dream, it could be seen in a different light as well. With the e2o Plus discontinued, Mahindra will be able to focus on more appealing new age EVs. These include the electric version of KUV100 and XUV300 as well.
Speaking about the upcoming Mahindra eKUV100, it is expected to hit showrooms sometime during the festive season this year. Mahindra eXUV300 will launch here in the second half of 2020. These two models are more practical compared to the Mahindra e2o Plus EV. They will come bigger in size, higher on power and loaded with more modern technologies. Apart from that, they are likely to offer around 400 km range as well on a single charge.
For the Latest Car News Follow Us on Facebook, Twitter, Instagram, Google Plus
Source: Business Standard