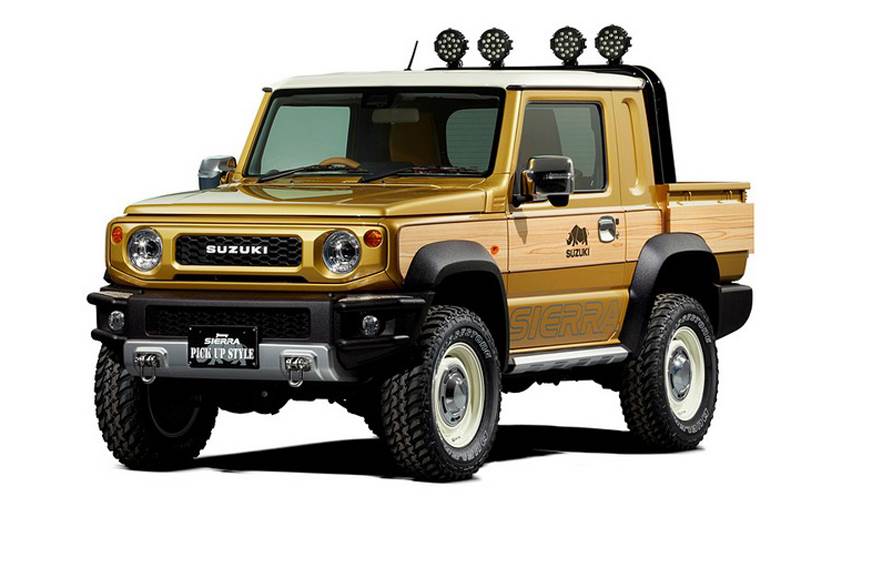 Suzuki Jimny pickup concept is ready for its debut at the 2019 Tokyo Auto Salon alongside Suzuki Jimny Survive concept
If the new Suzuki Jimny was not enough to impress you, the new Suzuki Jimny pickup concept will certainly. The Jimny pickup concept has been revealed online ahead of its scheduled debut at the 2019 Tokyo Auto Salon. This pickup concept looks truly drool-worthy in its compact and interesting appearance. The Japanese auto giant will also unveil another concept at the upcoming auto show, christened as Suzuki Jimny Survive.
The Jimny pickup concept comes as the perfect successor of the Maruti Suzuki Gypsy. Its twin-door single-cab configuration and the compact payload area at the back makes it a perfect car for effective off-roading in style. With the huge popularity of Maruti Suzuki Gypsy in India, we would love to see it making its way here.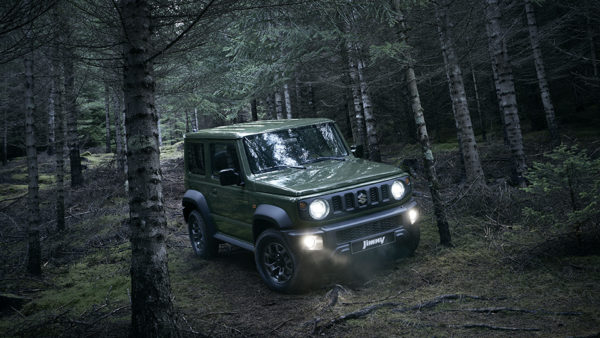 It gets a chunky skid plate and side scuff plates, tow hooks, bigger wheels with off-road focused tyres, raked suspension. The concept also showcases fur roof-mounted LED spot-lamps. Expect the concept to carry a wide range of customization options. An interesting design element about this pickup concept is the wood panel at side profiles, giving the car a retro feel.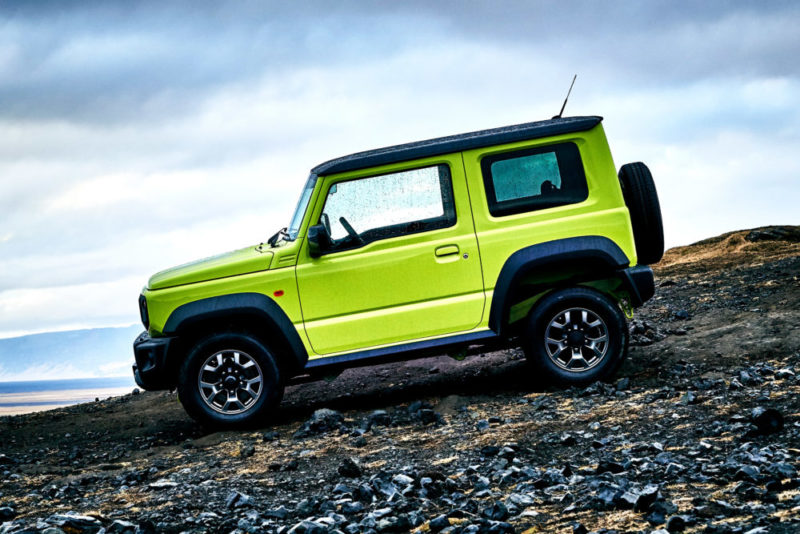 The Jimny pickup concept is based on the same platform as the Suzuki Jimny Sierra SUV. It is powered by a 1.5-litre engine replacing the old-gen Jimny's 1.3-litre engine. This means, more power and torque will be there. The other concept car is also based on new Jimny. It comes as a heavily accessorized hardcore off-roader version of the SUV.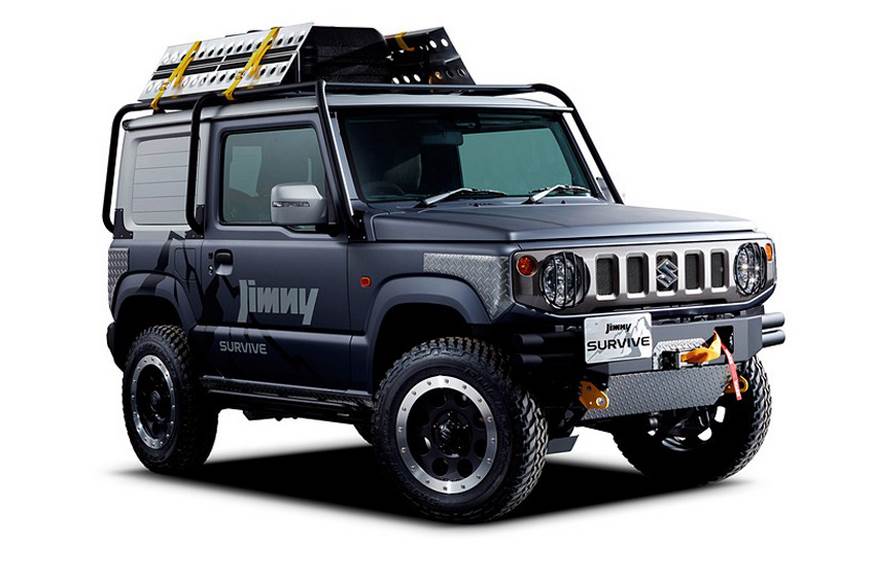 The Suzuki Jimny Survive concept comes with increased ride height thanks to the raked suspension. It gets off-road tyres, a steep bumper with integrated winch and tow hooks. The roof rack houses recovery boards. This concept shows the world how versatile this 4×4 SUV can become with customization. The new Jimny is expected to launch in the Indian market, but not anytime soon for sure. We hope to see it launching here sometime in 2020.
For the Latest Car News Follow Us on Facebook, Twitter, Instagram, Google Plus