More than 2000 units of MG Hector delivered in August
Launched in June 2019, MG Hector has toppled the SUV market in India. In the month of July 2019, 1500 units of Hector were delivered. However, the British branded SUV kept the sales momentum strong and delivred another 2018 units in August 2019. This amounts to about a 33% increase in sales in month on month basis.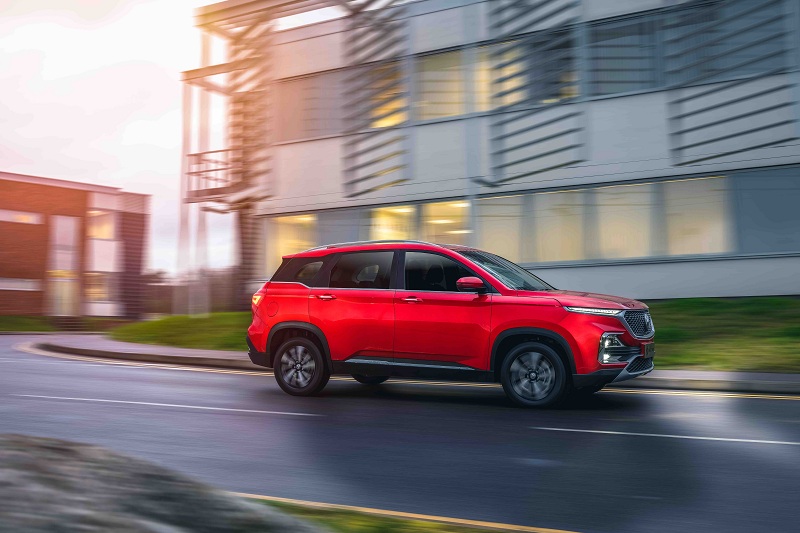 MG has officially rolled out 5000 units of the Hector from its Halol plant in Gujarat. Till last month the facility was manufacturing about 2000 units of Hector per month and now the production capacity has been increased to 3000 units to meet the order backlog. There are about 28,000 bookings of Hector already lined up with about 11,000 bookings in the waitlist. Therefore, one can say that MG Hector has about 39,000 customers waiting in queue to lay their hands on the car.
Commenting on the sales numbers, Gaurav Gupta, Chief Commercial Officer, MG Motor India, said. "We are extremely overwhelmed with the response that the MG HECTOR has received. We remain strongly focused on fulfilling the 28,000 bookings, as part of our commitment to ensure customer satisfaction. The strong momentum for the HECTOR has continued with over 11,000 additional customers registered on our priority waitlist after bookings were temporarily halted in July this year because of the huge response. We are working closely with our global and local suppliers to increase the HECTOR's production in a progressive manner."
Since the inception of Hector, the sales of Tata Harrier, Jeep Compass, as well as Mahindra XUV 500, has declined by a huge margin. This is all because Hector comes with a strong value for money proposition which is certainly for offered by others. The most talked-about features of Hector is its 4G LTE enabled connectivity features. This can also be considered as the main sales driver.
In my opinion, MG should increase the production capacity to about 5000 units per month to clear the bookings backlog as early as possible. Because at present, some latest bookings of the Hector will have to wait for 8 to 9 months before getting delivered. Customers who are in urgency to buy a car can decide to drop the booking and go with any other model in the segment.
For the Latest Car News Follow Us on Facebook, Twitter, Instagram, Google Plus