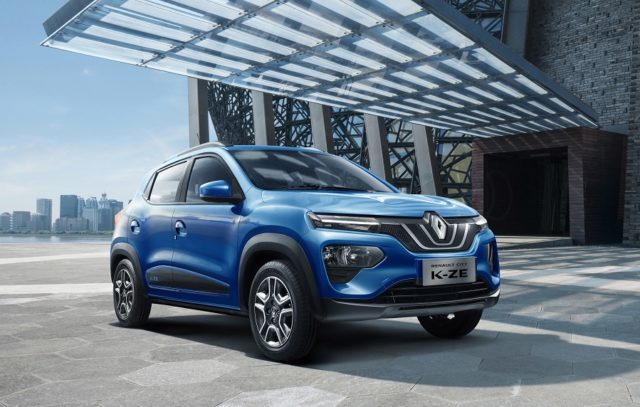 The Renault Kwid electric is christened as Renault City K-ZE, could come to India next year
The electric variant of Renault Kwid hatchback is one of the most awaited cars in India. After so many rumour and speculations, the Renault Kwid electric has finally become the reality. Christened as Renault City K-ZE, the car has been unveiled at the Shanghai Auto Show 2019. This becomes the sixth Renault electric car.
The Renault Kwid electric car is expected to go on sale from late this year. It has been manufactured in China for the Chinese market under the joint venture between Renault-Nissan-Mitsubishi alliance and Dongfeng. We can expect this small electric car to come to India sometime next year or in 2021. The production model comes six months after the concept version was displayed at the Paris Motor Show.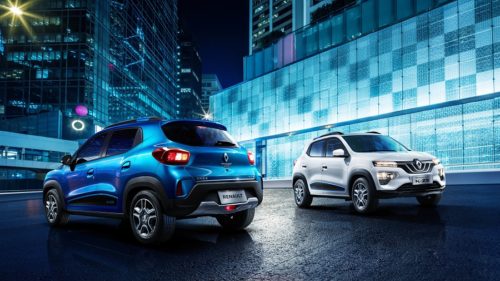 Speaking about the Renault Kwid electric, it carries a smart design that oozes out masculinity and compactness. It boasts LED daytime running lights. The classic SUV like design makes it a very appealing product. However, the 150mm ground clearance is lower than the standard version of the Kwid. It also comes with 2,423mm long wheelbase and a 300-litre capacity boot storage making it a class-leading feature.
The Renault Kwid electric comes with multiple charging modes. It gets both 220V domestic plug and public infrastructure charging compatibility. Thanks to the fast charging tech, it requires 50 minutes to get charged from 0% to 80%. In the slow charging modes, the small car takes 4 hours to charge to 100%.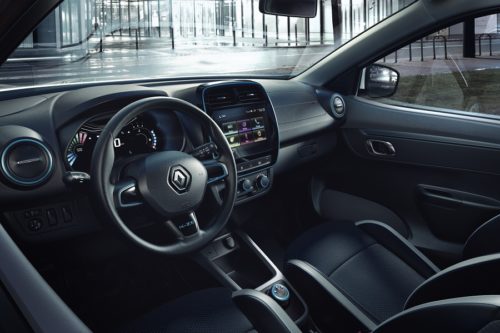 There will be an 8-inch colour LCD touchscreen with a segment-leading intelligent interactive system. Also, there are features like online entertainment, 4G Wi-Fi and smart voice recognition facility. It also comes with PM 2.5 sensors, air quality control system ensuring a healthy and refreshing cabin. Safety features of the Renault Kwid electric include Tyre Pressure Monitoring System and rear imaging.
For the Latest Car News Follow Us on Facebook, Twitter, Instagram, Google Plus