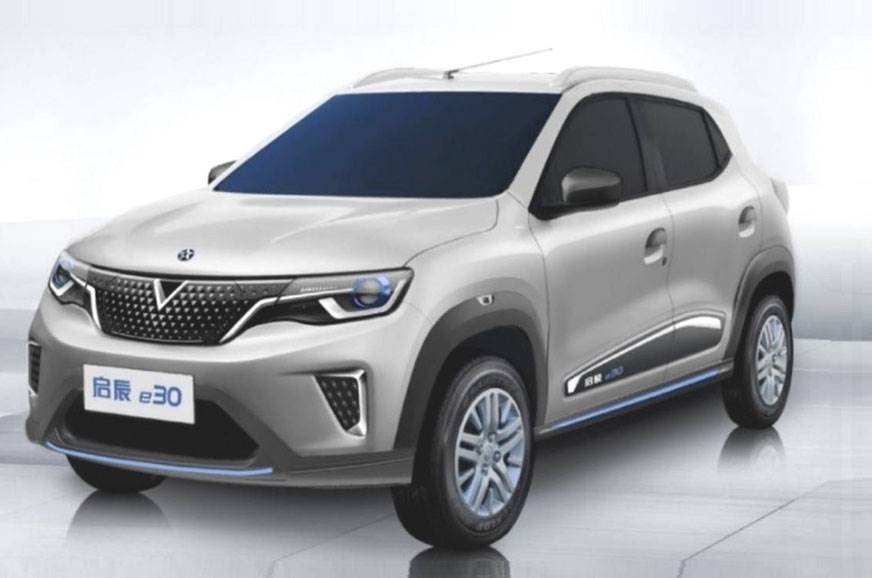 This is Renault Kwid EV based Dongfeng Venucia E30, ready for Shanghai debut
Renault Kwid EV has been making headlines for quite some time. With a pretty good success story under its sleeve, Renault might launch the Kwid electric in India in coming years. However, there is no official confirmation yet. Meanwhile, the image of Dongfeng Venucia E30 has surfaced online, which appears to be the rebadged version of Renault Kwid EV.
Chinese auto manufacturers are known for copying car designs from other brands. Interestingly, the Dongfeng is a joint venture partner for Renault-Nissan and the Venucia E30 electric car is exactly the rebadged version of Kwid. Renault Kwid electric was being developed for the Chinese market primarily. Now, with the Dongfeng Venucia E30 ready for production, this could be the Kwid EV's Chinese counterpart.
The Dongfeng Venucia E30 electric car shares almost all the parts with Renault Kwid EV. These include the body panels, underpinnings, running gear. However, the front bumper and grille come with different appearance besides the slightly tweaked headlamp design. To signify the environment-friendly character of this electric car, it gets blue accents on the front bumper and side skirts.
Now, speaking about the specifications, the Renault Kwid EV based Dongfeng Venucia E30 could boast 250 km range with a fully charged battery. Ready for its debut at the Shanghai Auto Show, we hope to learn more details about the car in coming days. This will also help us to understand the Renault Kwid EV that is set to launch in India.
For the Latest Car News Follow Us on Facebook, Twitter, Instagram, Google Plus