Toyota Glanza is the reskinned version of Maruti Suzuki Baleno, aims to sell 2000 units every month
Toyota is gearing up to launch its Maruti Suzuki Baleno, err… the Toyota Glanza, a reskinned version of Baleno. Despite a couple of speculative renders doing rounds online, Toyota Glanza's full grown real picture is yet to come to public. However, the Japanese brand has teased the car online showing the rear half of the car and it looks exactly the same as Baleno. The premium hatchback is scheduled to launch on June 6, 2019.
Only the Toyota badges on wheels are different. Apart from that, the taillights, roof spoiler and the curvy back of the Toyota Glanza is exactly the same as the Maruti Suzuki Baleno. The Glanza will be the first product from the joint venture of Toyota and Suzuki in India. As we have already reported, the JV of these two brands will spawn out at least four shared models in the near future.
Toyota Glanza is expected to carry a revised face with a fresh grille and new headlamps. Also, the front bumper is likely to don a new look. Apart from that, the interior will come with some slight changes. However, don't expect any major change inside out. Interestingly, Toyota plans to sell only 2,000 units of the Glanza every month, which is much lower than the retail number of Maruti Suzuki Baleno.
Toyota Glanza will be available in two trims, G and V. The V trim of the hatchback is the same as the Maruti Baleno Alpha. Toyota will sell the Glanza with a BS6 emission norms compliant Maruti's 1.2-litre K12M naturally aspirated four-cylinder engine. Transmission options will include a 5-speed manual gearbox and a CVT as well. Fuel efficiency will remain the same as well.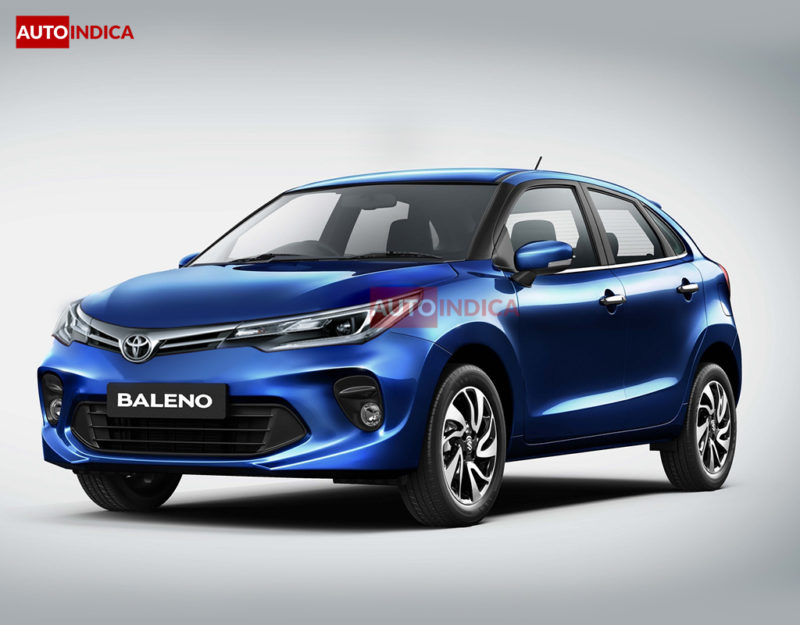 Post launch of the Toyota badged Maruti Baleno, Vitara Brezza too is likely to go on sale with a Toyota badge. This strategy will surely boost the sales of the Japanese brand in India.
For the Latest Car News Follow Us on Facebook, Twitter, Instagram, Google Plus