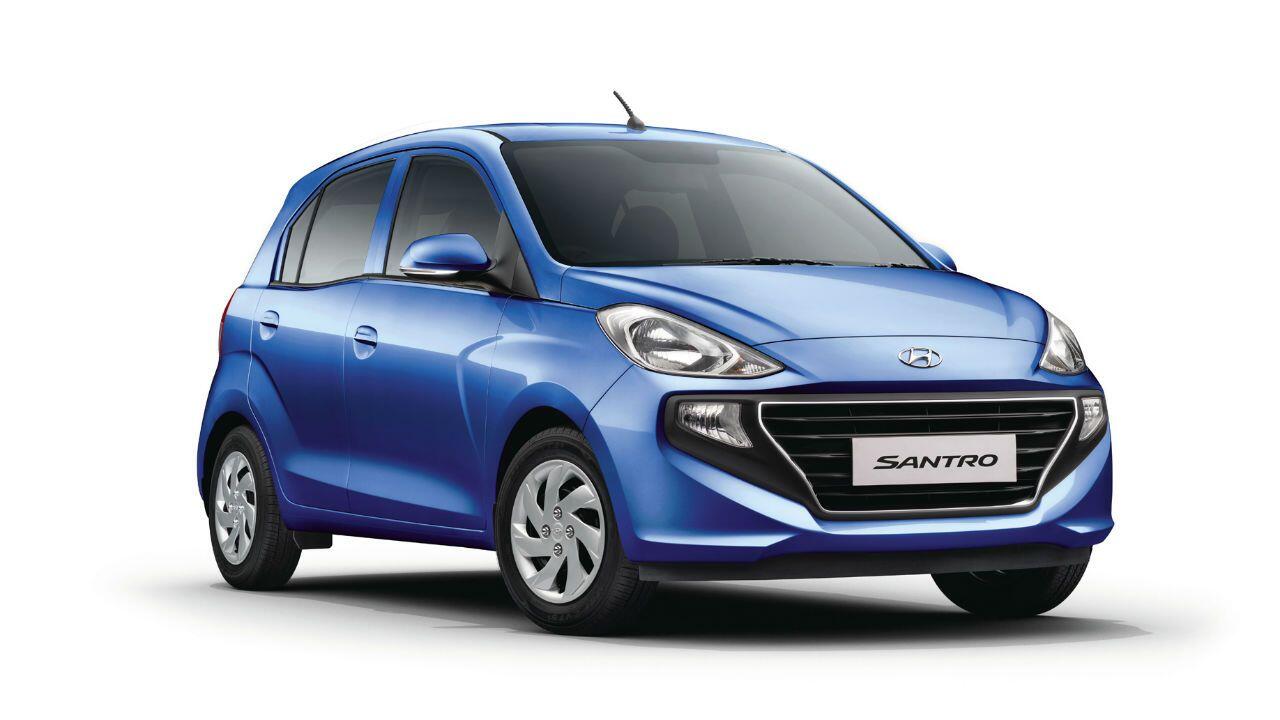 The 2019 Santro will be a low-cost stripped version of the hatchback to take on Maruti Alto and Renault Kwid
Hyundai launched the new generation Santro in India last year. The hatchback has garnered pretty good attention within a short span after its launch. Now, the South Korean auto giant is mulling the plan to introduce a low-cost variant of the car. This 2019 Santro will challenge rivals like Maruti Suzuki Alto and Renault Kwid.
The new Hyundai Santro will come carrying a similar appearance as the current model. However, it will shed a lot of features for cost-cutting. Hyundai has been the biggest rival against Maruti Suzuki. Now, with the stripped off version of Santro, the company is aiming to grab a chunk in the most in-demand segment where Maruti Suzuki has been dominating for a long time.
Renault Kwid too has become a widely popular model in this category since its inception. The small SUV-ish hatchback ave the French auto manufacturer a strong spot in the Indian market. Now, with the cheaper version of Hyundai Santro, the brand is aiming to be the next big thing in this segment. The 2019 Santro could become the replacement of Eon that has been the entry-level model for the brand.
Speaking about the low-cost 2019 Santro, it would come minus the touchscreen infotainment system and other features besides a stripped of the exterior as well. The dual-tone black and beige grille could be there as well. We might see some change on the powertrain front as well. However, the transmission options would remain the same in the cheaper variant as well.
For the Latest Car News Follow Us on Facebook, Twitter, Instagram, Google Plus
Source: ACI