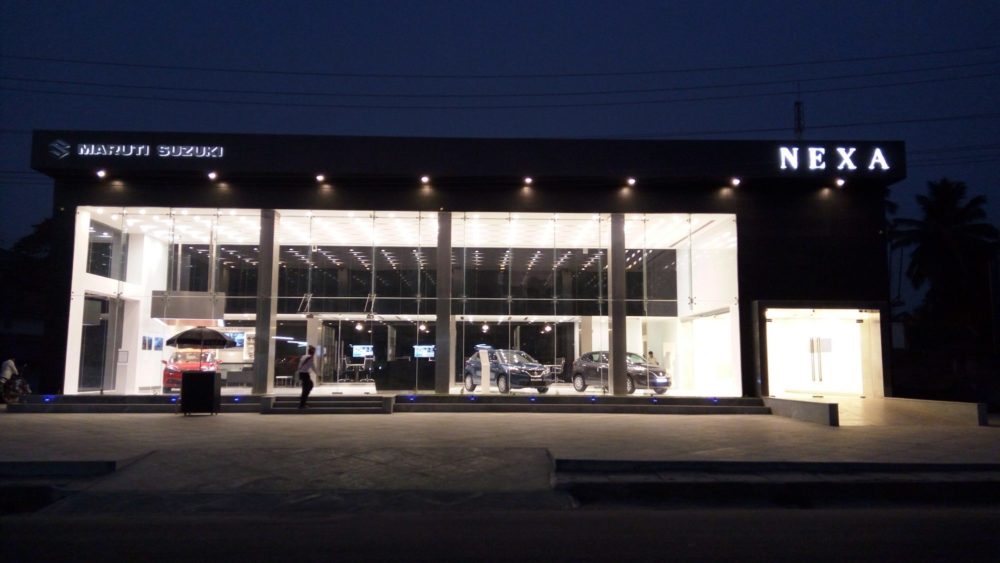 Maruti Suzuki Nexa showrooms are bringing digital interfaces, promise unique car buying experience in coming days
When every automaker is ready to bring something unique for the customers, Maruti Suzuki too is trying to cope with. India's biggest carmaker is introducing digital car buying experience in its premium Nexa retail outlet. Digital interfaces in the Nexa showrooms will make sure the buyers get a more premium car buying experience.
Maruti Suzuki launched Nexa in order to sell its premium products through a separate retail chain. The Maruti Suzuki S-Cross was the first car to be sold through Nexa. Apart from that, the brand also sells Baleno, Baleno RS, Ignis and new Ciaz sedan under this network. On the other hand, the Maruti Suzuki Arena showrooms sell the rest of the models in the brand's portfolio.
Maruti Suzuki Nexa outlets will have interactive touchscreen and tablets. Also, there will be a 'Personalization Zone' in every Nexa showroom. The 'Personalization Zone' will offer the customers a chance to personalize their favourite cars with accessories they prefer. Interestingly, there will be a VR (Virtual Reality) simulator as well. This way, the customers can check the result of their customization in digital form.
Not only touchscreen units, tabs and personalization zone but there will be a lounge in every Nexa outlet. This is meant for enhancing the car buying experience further. Maruti Suzuki has three different retail channel for its different type of cars. Apart from the Maruti Suzuki Arena and Nexa, there are True Value showrooms as well. This is dedicated to the retailing of commercial vehicles like the Super Carry.
Car buying process in India has evolved radically in the last decade. Cars are not anymore just a medium of commuting but a lifestyle statement. Being the biggest car brand of India, Maruti Suzuki aims to evolve itself according to the customer demands. The latest step to digitize the Nexa showrooms come as part of that strategy.
For the Latest Car News Follow Us on Facebook, Twitter, Instagram, Google Plus