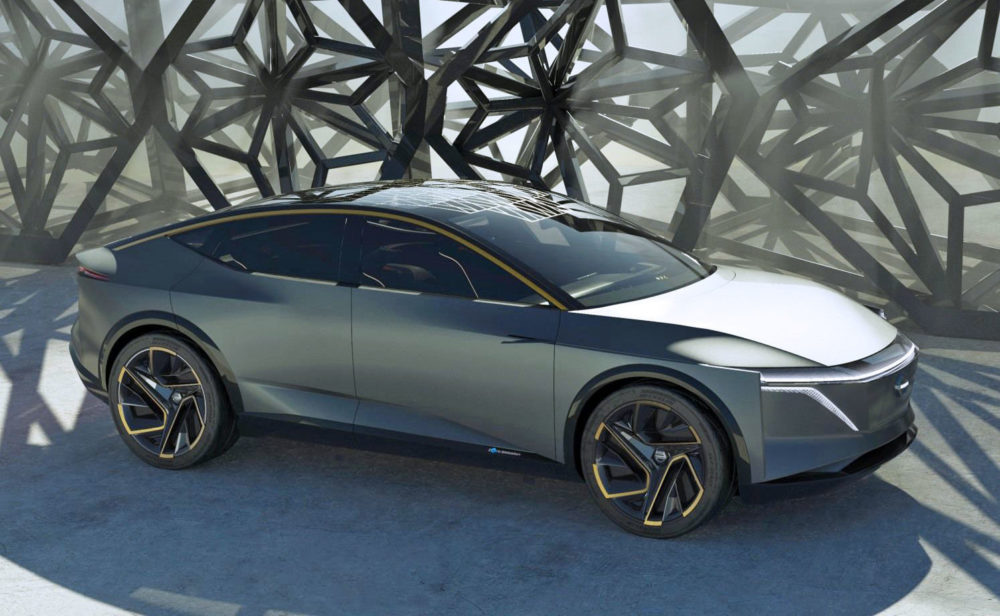 Nissan electric sedan concept could be a potential Tesla challenger, revealed at the NAIAS 2019 in Detroit
Nissan is known for its zeal to develop modern tech meant for making the mobility solutions better. The Japanese automaker is also a keen player in the field of electric mobility. The Nissan electric sedan concept at the ongoing 2019 Detroit Auto Show is a perfect example for that. Christened as Nissan IMs, it's a 612km range capable luxury sedan, a potential Tesla challenger if produced. Holy cow, I want it to come in the market by the end of this decade.
The electric sedan concept looks very interesting with its chiselled lines and crisp design. While this was just about exterior, the interior too appears very appealing with the overall layout and features. As Nissan describes it, the electric car is an 'elevated sports sedan' with an ultra-quick, far-ranging, all-wheel-drive system. This Nissan electric sedan concept has been conceptualized under the brand's Intelligent Mobility plan.
Nissan electric sedan concept:
Speaking more elaborately, this Nissan electric sedan looks like a perfect blend between a crossover and a sedan. It looks taller than normal. In order to give the interior a spacious and comfortable feel, the cabin has been stretched. Clearly, the electric sedan can make its own space among the limos. Yes, I am not over-pouring my words. What makes it more appealing, is the semi-autonomous driving tech. This Nissan concept explores the limits of sedan design with an approach elevating the category in both look and functionality.
There will be an augmented-reality avatar inside the car giving company to the occupants. However, this would be a weird experience, I guess. The power source for the Nissan electric sedan includes dual electric motors and a fast charging 115 kWh battery pack. These dual electric motors pump out 476 bhp of power and 800 Nm of maximum torque. Specifications of the Nissan electric sedan concept are still unknown. But, expect it to be pretty fast for sure.
For the Latest Car News Follow Us on Facebook, Twitter, Instagram, Google Plus