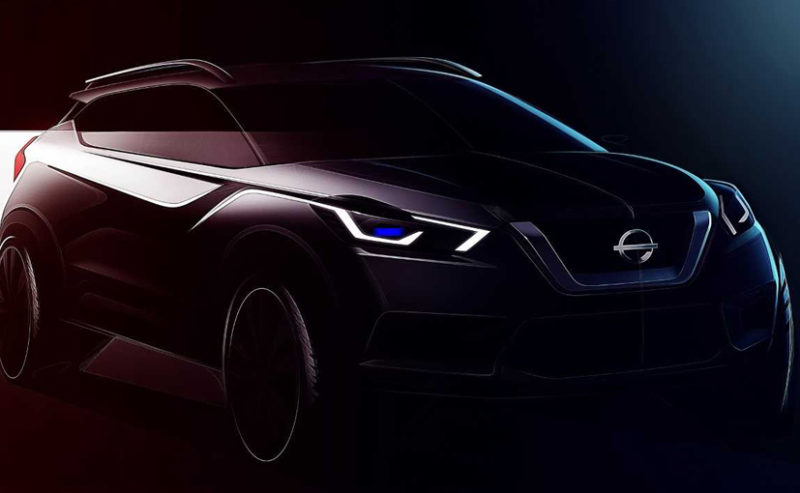 Nissan Kicks India launch will mark the arrival of the brand's most important car here and it will come bigger than the global model.
Nissan Kicks India launch speculation is being fuelled for more than one year and the automaker seems to be ready to roll it out here imminently. The Japanese car brand has released official sketch of Kicks SUV reigniting the launch time speculation. It could hit showrooms within a few months and interestingly, the India-spec model is going to be bigger than the global model. This SUV is expected to throw tough challenge to the models like Jeep Compass, Hyundai Creta.
Read More: 7th generation Lexus ES300h Hybrid is drool worthy
Nissan Kicks is going to be the brand's most important model here. Considering the fact that Nissan is preparing to turn around in the Indian market, the Kicks SUV could be instrumental in its revival strategy. Specially designed for the developing markets like India, Brazil and other Latin American countries, the Nissan Kicks has already garnered pretty good attention. It comes with a fluid design in line with Nissan's latest styling language and there are several upmarket features adding style to the car.
Speaking about the India-spec model, it will measure 4.4 metre, compared to the global model that measures 4.3 metre. While the global model is based on V architecture, the India-spec model will be based on B0 platform that is also shared by Nissan Terrano, Renault Duster and Captur. Thanks to the additional length, the SUV will offer more cabin and boot space to the Indian buyers. Upon launch, this will be positioned as a premium offering and it will sit above Terrano.
Read More: Mahindra XUV700 India launch on October 9, 2018
For power source, the India-spec Nissan Kicks will use a 1.5-litre petrol and a 1.5-litre diesel engine. The diesel motor is capable of churning out 108 bhp of peak power and 240 Nm of peak torque, same as Renault Captur. Transmission duty will be done by a 6-speed manual gearbox. There are no words yet about an automatic gearbox. Expect it to come with a competitive price tag thanks to the local production.