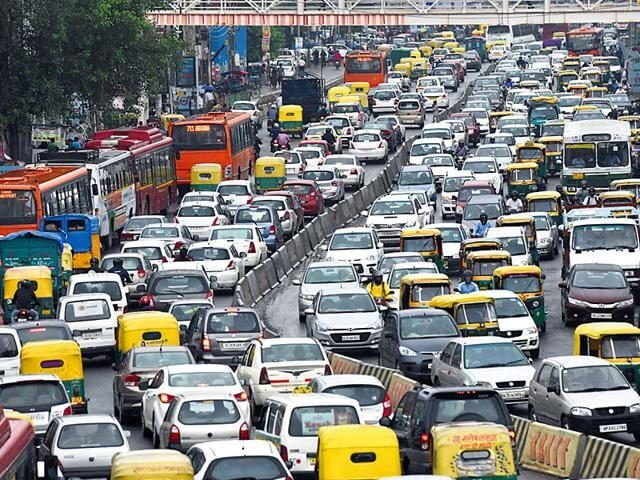 Jharkhand government's way of slapping higher road tax for second car purchase could be the future rule to reduce increasing road congestion across India
It seems the need of the hour for state and central government to take some drastic steps to reduce the congestion on roads. Jharkhand government has decided to slap a higher road tax on customers who buy a second car. The road taxes have been increased to 6% from the previous 3% just a few days ago. Also, an additional 3% road tax will be levied on the second car purchase in the name of the owner.
The new law also slaps 3% additional tax on a vehicle purchase costing more than 15 lakhs. To sum up, if someone is buying a second car that costs more than 15 lakhs, he or she will have to pay 12% as extra road tax. If the second car is a used one, then the amount will be 9% instead of 12%.
This new law certainly will put an additional burden on the head of a new car buyer. While the government thinks this could help in reducing the car congestion on roads, it is actually controversial. We have been already paying a high amount of tax to the government. Therefore, it is the right of a citizen to choose the number of cars he or she wants to buy. Adding an extra tax on a second or consecutive car purchase seems to push the burden on the citizen.
However, in the current scenario, where the road congestion and air pollution is increasing rapidly and cars playing a significant role in that, the step of the Jharkhand government could be a viable one. It is not sure if this rule will be implemented pan India by the central government, but we might see something similar to this in the near future. Also, the congestion tax is another viable solution the Indian government should think about to encourage people not to use private cars but use shared mobility like the public transport system.
For the Latest Car News Follow Us on Facebook, Twitter, Instagram, Google Plus