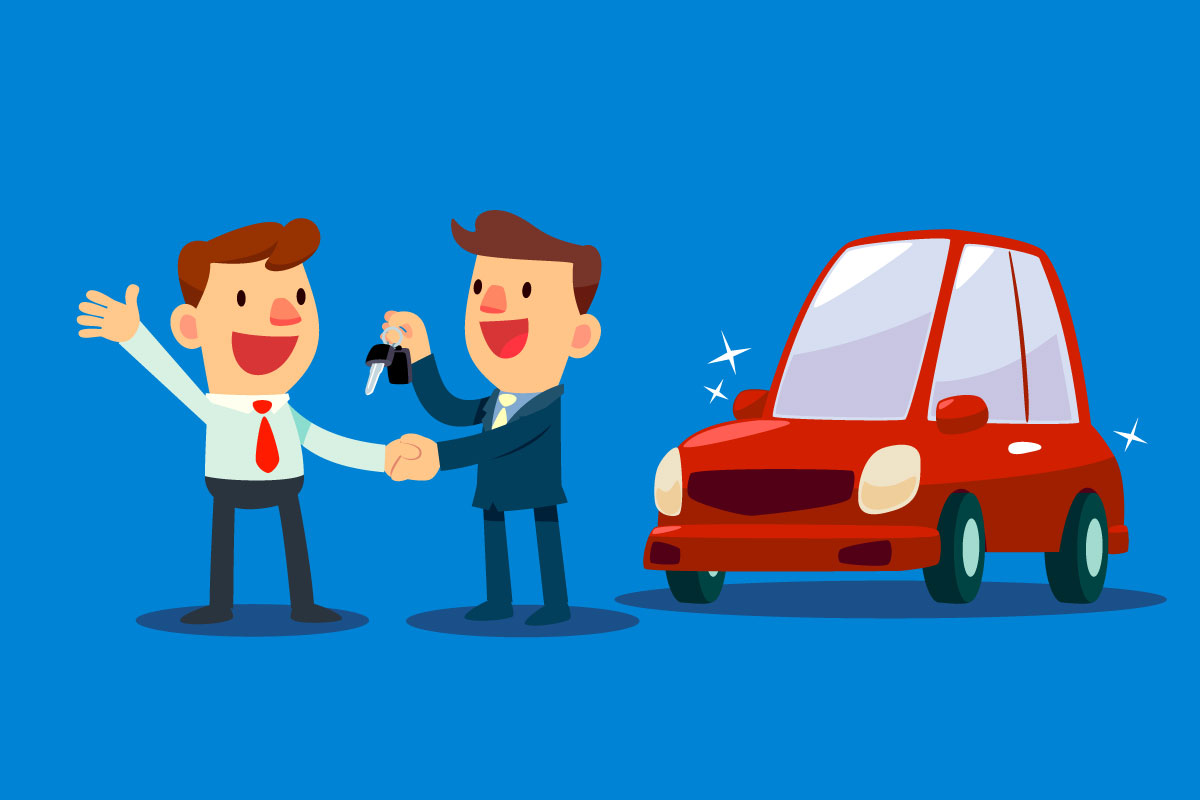 Living and working in Delhi-NCR demands the need to own a car, new or used car, my marriage taught me that!
By the time you've read this piece, I have said adieu to my careless bachelorhood. And with that, 'na jaane kitna aur kuchh bhi'! Yes, parties for any tiny reason, sudden unplanned getaway trip, late night strolling searching for tea and cigarettes … Countless more. I take this chance to write how becoming a couple post marriage demands you to upgrade that essential commuting medium. Yes, you no more are that risk-taking, carefree bachelor who took his bicycle out for a riding spree the whole day across the city. It is time to get a car for yourself, be it a new or used car. And essentially for your better half.
Being hailed from Kolkata and now living-working in NCR makes me feel the necessity of having my own car. Yes, I know there is a well-connected metro-train network, cabs for late night rides and last mile connecting electric auto rickshaws. But, having own car certainly gives a sense of safety, freedom and assurance. My BTWIN gives me freedom of course but not the sense of safety and assurance. Hence, a car is mandatory.
Owning the bicycle was an easy, hassle-free process. Albeit, I had to research and spend extra bucks on a helmet, gloves, bell, headlight, taillight, a gel seat, bottle holder, literally a bottle they said fits the holder… And a side stand! Even after adding all those accessories, I couldn't ensure a safe ride. Because roads are full of idiots who choose to ride and drive on the wrong side, haven't learnt about side indicators and mirrors, and feel the need to respond on Facebook more important than the life of other road users etc.
Eyes on Used cars:
Getting a car is going to burn a sizable hole in my pocket for sure and will give me a couple of sleepless nights. Be it a used car or a brand new one. Personally, I will be opting for a used car. Although I know the most time taking part is the 'gruesome' research process. Searching through the used car selling websites, narrowing on pre-owned models, calling and fixing a meeting with the owners or dealerships and then putting the car under a microscope… Phew, that is a lot of hard work!
Well, the story doesn't end here. Once you zoom in on the used cars in Delhi-NCR, the test drive phase begins. You need to test drive each used car from the shortlist to check if that is worthy of buying or not. Making a choice depends on several factors like fuel option, the age of the used car, the distance it ran etc. If you are focusing on daily commute, a petrol hatchback is preferred. If you and your wife both love travelling, then a diesel SUV could be a perfect buy. Transmission also matters.
Coming to the used car purchase process, all these websites show me not one but dozens of beacons of light. They show these shiny used cars with great mileage, luring figures on the odometer. Not only that. Six-month warranty, certificates of assurance are other cherries on top of the cake that appears with the pre-owned cars. But, none of them come with a guarantee of 100% foolproof deal. Hence, I rest my case in the hands of almighty hoping he will not play a spiritual bluff.
My concerns with used cars:
Now, while taking the test drives on shortlisted used cars, random thoughts cross my mind. What if this car is actually a stolen one? What if this car has been involved in some life taking accident? Is the Registration Certificate okay? Has it been driven through waterlogged areas? Seeing those deities on the dashboard, I try to pacify the horse in my mind that this is going to be a good deal. While thinking this, suddenly my chosen expert Abhijeet says me, there is a problem with the gearbox. Though we were having contradictory opinions, he proved his statement with hands-on fact. And yes, that Maruti Suzuki Swift really had a gearbox problem. No, the deities couldn't save my growing anticipation of a good deal.
This testing and rejecting and getting frustrated has become a continuous process for the last couple of days. However, I have to get the car as soon as possible. Now, as I am continuing this process, I would like you to drop a line of encouragement and 'Good Samaritan' advice in the comment section.
For the Latest Car News Follow Us on Facebook, Twitter, Instagram, Google Plus