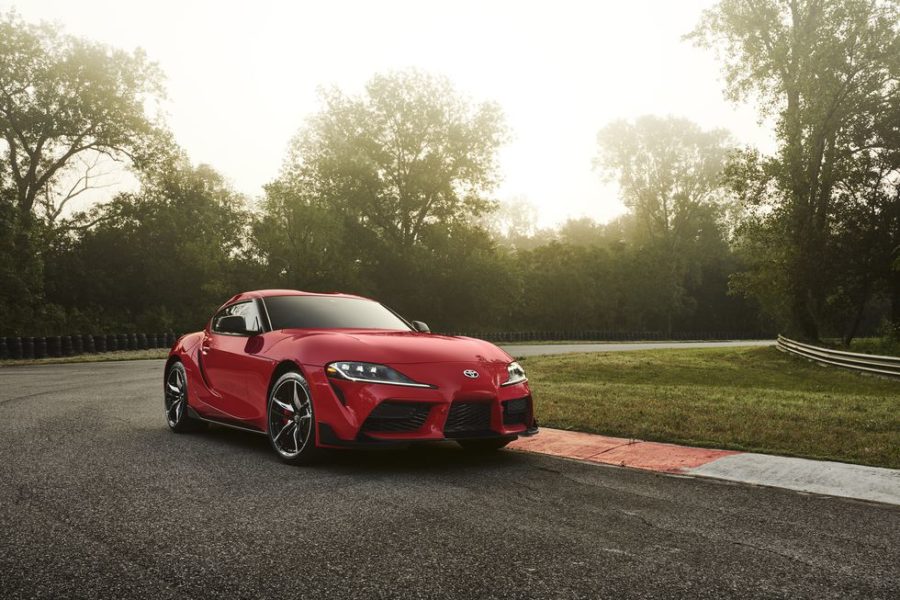 The 2020 Toyota Supra can accelerate 0-100 kmph in 4.1 seconds, top speed counts at 250 kmph
The all-new Toyota Supra is something that will shame the 1994 model of Brian O'Conner in Fast & Furious. The new Toyota Supra has been unveiled at the 2019 Detroit Auto Show. It is something that we have been waiting for a really long time. The camouflaged prototype has been spotted several times, giving us an idea and now, the car is all here. Boy, this 1500 unit production model looks amazing!
This new Supra has been developed in partnership with BMW. When we saw the GR Supra Racing concept at the 2018 Geneva Motor Show, hearts started racing faster. At the Goodwood, Toyota showcased a camouflaged near-production Supra. The Japanese brand also promised that the new Toyota Supra will continue the long-running tradition of the rear-wheel drive, straight-six powered sports cars. No wonder, Toyota kept its promise.
2020 Toyota Supra Gallery:
The new Supra shares its platform with the new BMW Z4. Power comes from a 3.0-litre turbo-six engine. It churns out 377 bhp of peak power and 500 Nm of massive torque output. The 2020 Toyota Supra is capable of running at a top speed of 250 kmph. It can accelerate 0-100 kmph in 4.1 seconds.
While these were all the performance talks, the new Supra has been designed very diligently. It looks fluid and carries the old generation model's aura as well. The 2020 Supra boasts massive air intakes, sleek LED headlamps and LED taillights. Those huge wheels, side splitters add not only performance focused practicality but masculinity as well.
Inside the all-black cabin, it carries a bigger 8.8-inch touchscreen infotainment system. It also gets 12-speaker JBL audio system, wireless phone charging, head-up display, carbon fibre trims and Alcantara upholstery. Honestly, it looks all BMW stuff inside. However, the all-new Toyota Supra looks absolutely appealing from every angle, inside out.
For the Latest Car News Follow Us on Facebook, Twitter, Instagram, Google Plus