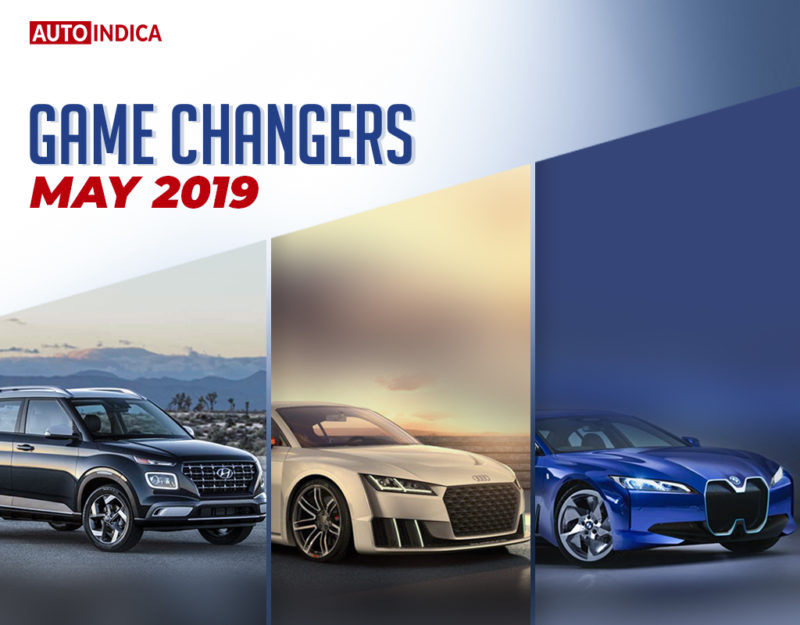 Hyundai Venue brings the age of connected cars to India, BMW preparing for EV offensive
Hyundai has introduced the much awaited Venue connected SUV to India that introduced the country to the age of connected cars. The Hyundai Venue is certainly one of the game changers in May 2019 in Indian automotive space. Apart from that, May 2019 also saw the announcement from BMW about their global electric vehicle offensive. Audi too has its own plan to replace the Audi TT with an electric car and the German automaker has unveiled this plan in May 2019.
Venue becomes India's first connected car, followed by MG Hector
Hyundai Venue is the first connected car launched in India. Loaded with a Vodafone-Idea eSIM, the compact SUV comes pretty attractive in terms of pricing. Thanks to its aggressive pricing, the car grabs attention easily against rivals like Maruti Suzuki Vitara Brezza, Ford EcoSport and Tata Nexon. Interestingly, there will be another connected car in the Indian market soon, the MG Hector. This one too is ready to hit showrooms and there will be an Airtel 5G e-SIM onboard.
BMW planning electric car portfolio
BMW has planned to launch a wide range of electric cars in the world market by 2025. The German automaker will roll out 25 plug-in hybrid models and 12 all-electric cars as well. No wonder, the brand is keen to grab a strong spot in the world electric vehicle market. It already has models like i3 and i8. Now, under the new plan of the automaker the number of BMW electric vehicles will increase significantly. Expect some of it to come to Indian market as well.
Audi TT to quit IC engines
Audi TT is known as one of the best sportscars. The high performance sports coupe is ready to shed its internal combustion engine soon and it will don an all-electric powertrain. In short, the new Audi TT will go emission less. Audi TT has been the brand's exotic high performance machine for last two decades and the car is now ready to go all-electric that will not only add appeal to it, but expected to make it even higher performing as well.
For the Latest Car News Follow Us on Facebook, Twitter, Instagram, Google Plus