In a bid to attract more female car buyers, Mahindra opened India's first all-women car workshop in Jaipur
Mahindra & Mahindra announced the opening of a special workshop. Yeah, you read that right, in the royal city of Jaipur, the UV maker has inaugurated a new all-women workshop which is a first in the country. The company's new initiative is named as the 'Pink Collars' as it is here to promote the recruitment of women in productive roles across the automotive maintenance and servicing centers.
Mahinda's all-women workshop is being called Compact Qwik (CQ) and it is a two-bay workshop that will be doing the scheduled services of all the Mahindra cars. A team of 9 women is core roles such as technicians and service advisors. The workshop, which is owned by Kalyan Motors in Jaipur, has more women workers in the roles of drivers, part managers as well as security guards.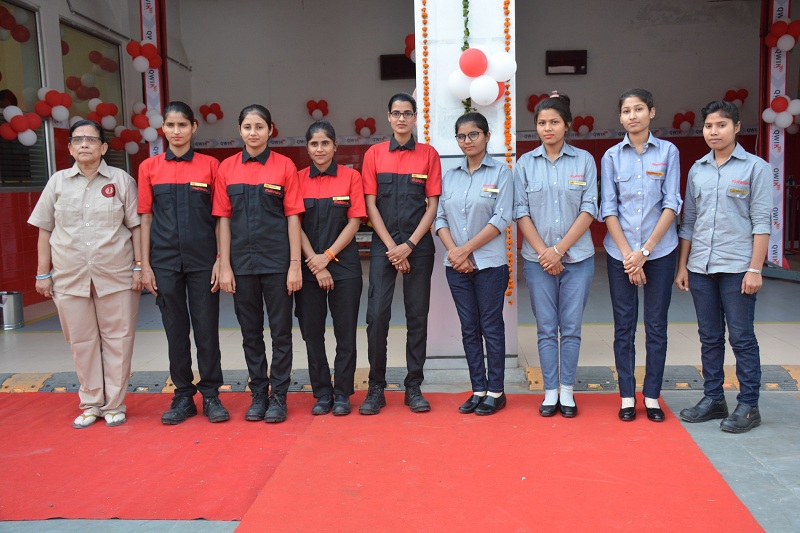 Veejay Ram Nakra, sales and Marketing head of Mahindra & Mahindra said that the company is delighted to inaugurate India's first-ever automobile workshop which is completely powered by women. This Pink Collar initiative is developed to skill and empower more women which will ultimately help in creating a gender diverse workforce in the future workshops.
He further said that a quick service at their new CQ workshop will require about two technicians working on a single car to increase productivity. This will make the servicing procedure comfortable and interactive for the women drivers in the city.
Mahindra is increasing the number of women in their workforce in dealers as well as in the service workshops. Special policies will be made for the women employees in the company's channel partners. The technical training fee for the women dealer employees has already been waived off in a bid to attract more women for automotive jobs.
Not only this, but the Pink Collar initiate will make Mahindra's channel partners tie-up with the Industrial Training Institutes (ITIs) where the company's expert trainers will impart industrial knowledge to the ITI students and make them industry-ready. There will be special recruitment drives for the girl students to increase gender diversity in the company's dealers and workshops.
For the Latest Car News Follow Us on Facebook, Twitter, Instagram, Google Plus