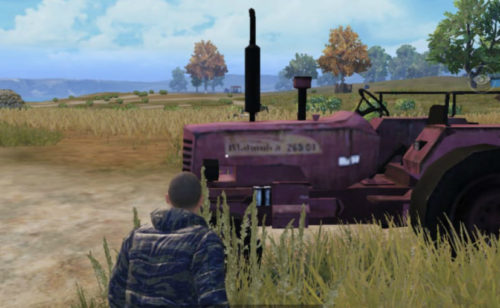 PUBG's Mahindra Tractor has gained attention of the Indian gamers immediately after being spotted.
Player's Unknown Background or PUBG the thing in online multiplayer gaming world, what the Red Flu was in TNT's 'The Last Ship' series. The PUBG's Mahindra Tractor has taken the Indian gamers by storm once it was spotted. Thousands of tweet have been posted already with the screenshot of the PUBG's Mahindra Tractor 265 DI. Seeing the wave of tweets, even Mahindra Group chairman Anand Mahindra queried about the game and the fate of the tractor as well.
Read More: Lego Bugatti Chiron breakes 25 kmph barrier
PUBG is currently the most popular game on both mobile and computer platforms. More than 10 million active players are logging into the game from across the world on a daily basis. In the Miramar map of PUBG, the Mahindra 265 DI tractor can be spotted. This tractor is just part of the game's scenery, but not driveable at all. However, this desi connect has gained lot of attentions from the Indian players.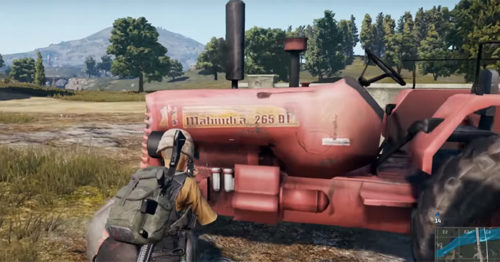 Speaking about the Mahindra 265 DI, the tractor comes with a 30 bhp generating fuel efficient engine. The hauler comes loaded with advanced technologies like Hi-tech hydraulics, partial constant mesh transmission, 13.6×28 large tyres, power steering etc. The tractor promises low cost of ownership with low maintenance and easily available affordable spares. Clearly, being a part of the game became a prize point for the vehicle and pride for the Indian players of PUBG.