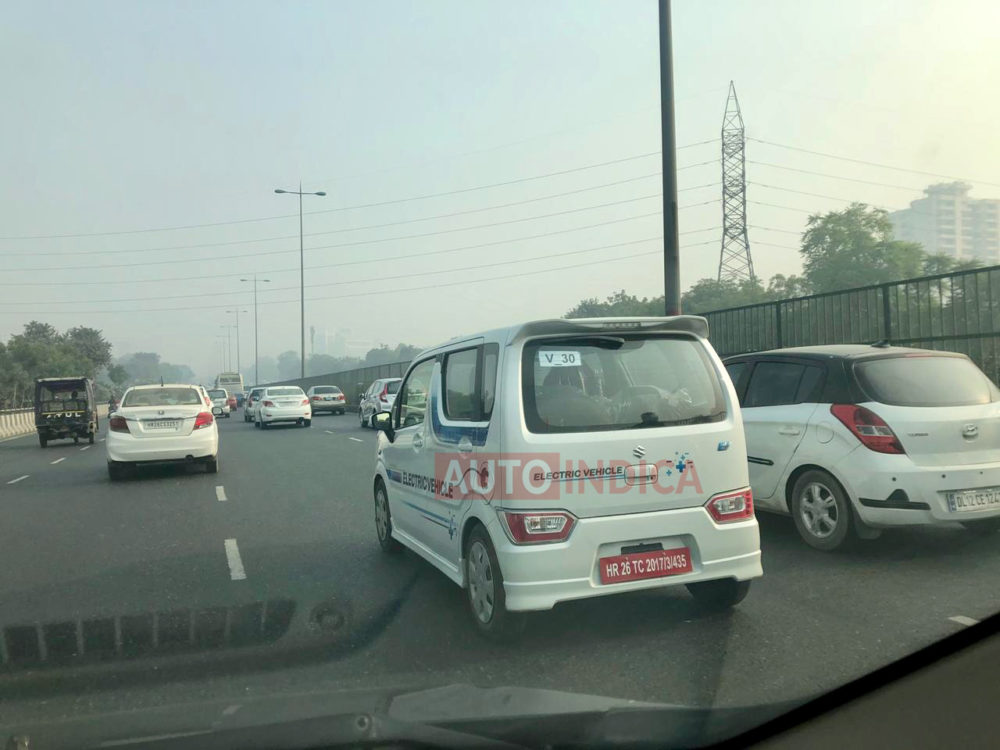 Maruti Suzuki WagonR EV will be the first model from the brand in its electric vehicle fleet
India's biggest car manufacturer Maruti Suzuki is keen to be a key player in the electric mobility drive of India. The automaker has already started testing its fleet of Maruti Suzuki WagonR EVs on Indian roads. We have got a couple of spyshots of the vehicle being tested in Delhi-NCR. The Maruti Suzuki WagonR EV will be Maruti Suzuki's first electric vehicle. It is scheduled to launch in April 2020.
The test mules of the Maruti Suzuki WagonR EV is based on the JDM-spec WagonR. It is not sure if exactly this vehicle will be launched in India. The automaker is currently working on the new generation WagonR, which will launch in early 2019. Expect the tallboy hatchback to come with an electric variant, but there will be petrol powered model as well.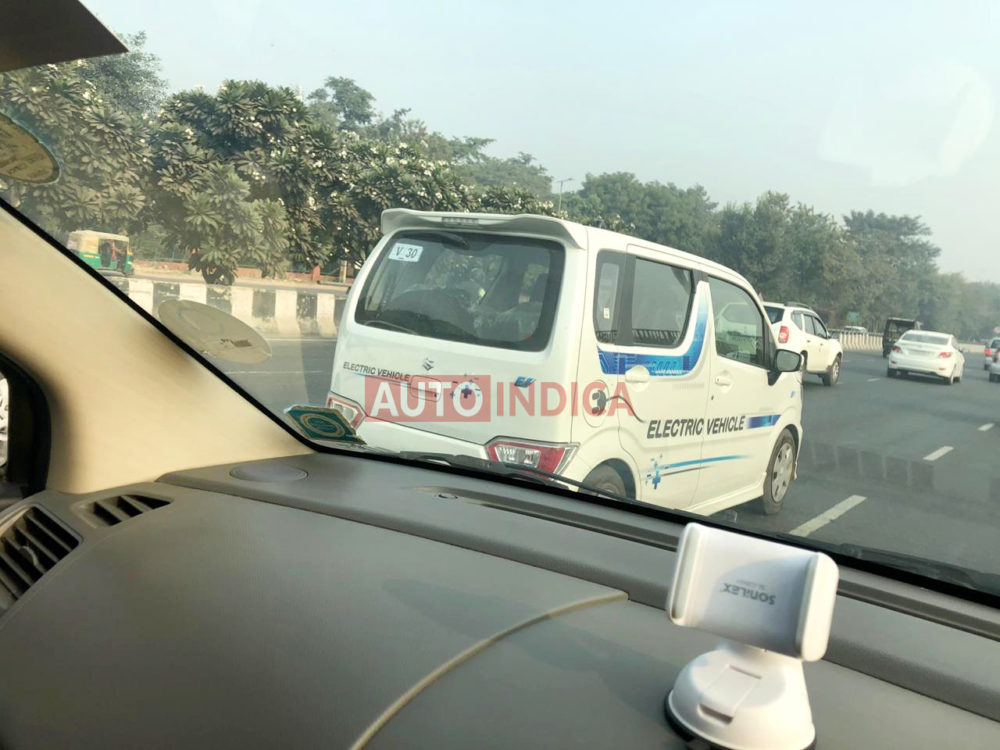 Maruti Suzuki currently has models like Ciaz, Ertiga in its fleet with SHVS mild-hybrid technology. These models come with mild-hybrid technology combined with petrol and diesel engines. Now, with the country thriving for green mobility by 2030, Maruti Suzuki wants to launch its first EV by 2020. Apart from the WagonR EV, Maruti Suzuki is also planning electric variants for other models. However, it is not specified, which vehicles will receive the EV tech.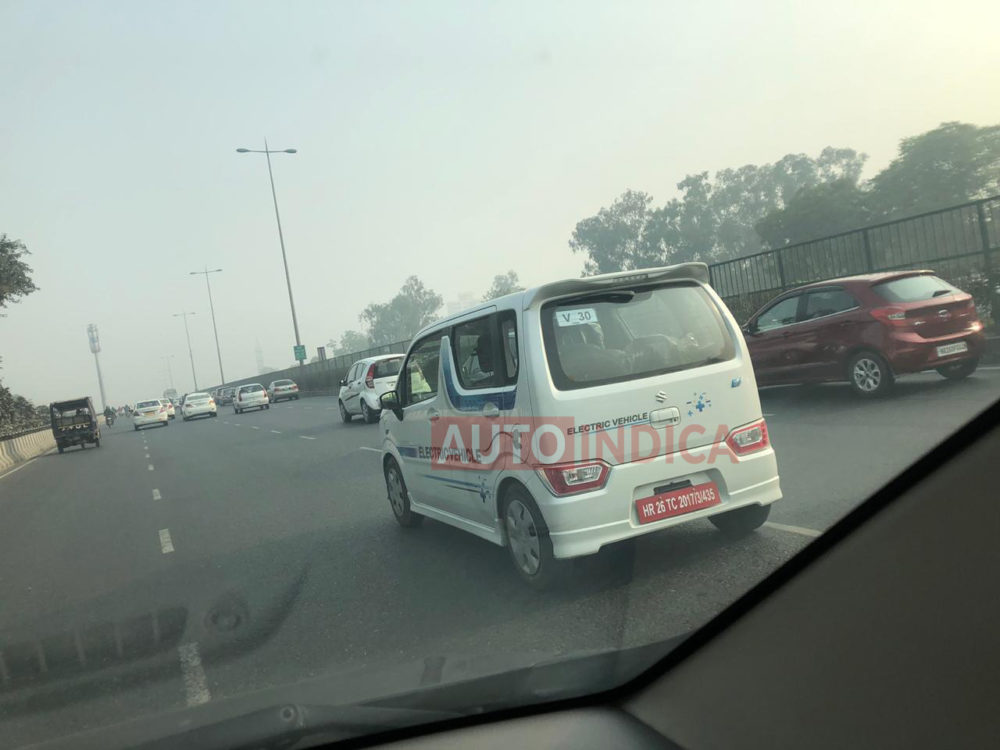 Suzuki-Toyota partnership to play a key role for Maruti EVs
Suzuki has already partnered with Toyota in the global level and this partnership will benefit Maruti Suzuki as well. Details about the battery and the specification of the electric motor are yet to be disclosed. However, expect the Maruti Suzuki WagonR EV to deliver a generous range on a single charge. Also, there would be a powerful electric motor combined with the battery pack.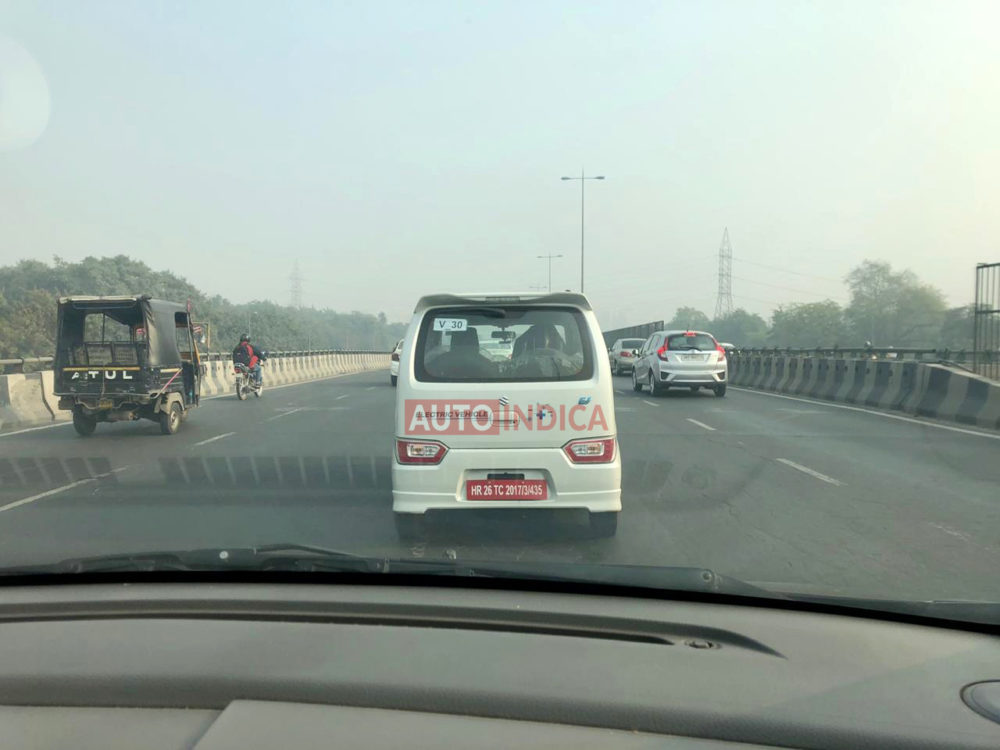 Speaking about the upcoming new Maruti Suzuki WagonR, it boasts a revised appearance. The new model looks muscular with its refreshed avatar. It comes with a revised front grille, refreshed wheels, updated taillights etc. It will feature an updated cabin with upmarket features. A touchscreen infotainment system, more space are on the card.
Maruti Suzuki WagonR EV Test Mule – Gallery
Images: Vishal Raj Sharma
For the Latest Car News Follow Us on Facebook, Twitter, Instagram, Google Plus