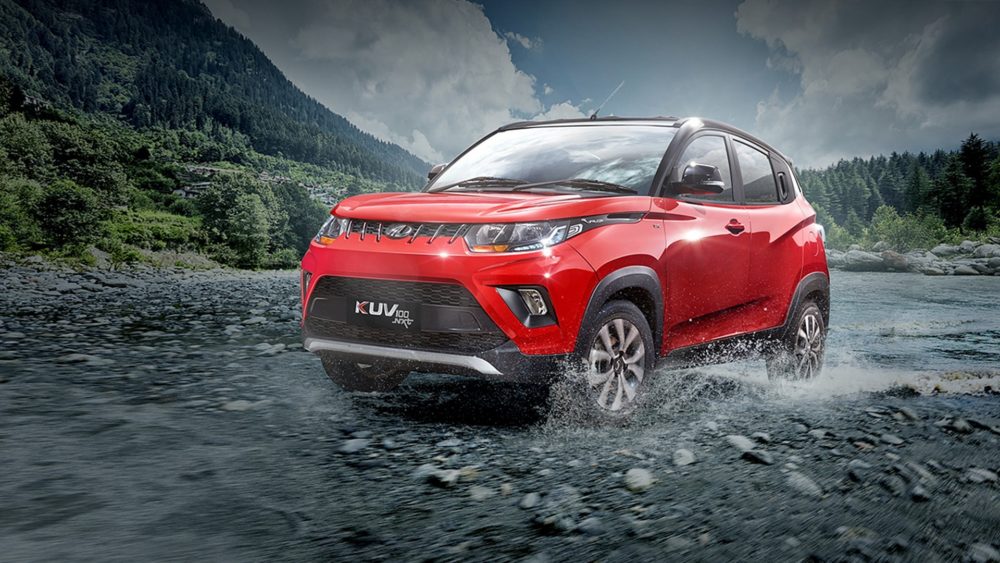 Mahindra KUV100 NXT diesel AMT will launch in this fiscal and it will comply with upcoming safety norms.
Mahindra KUV100 NXT is ready to receive a diesel-AMT combination soon. The micro-SUV with come with diesel-AMT combination in this fiscal. This move will certainly add more appeal to the car. Also, the Mahindra KUV100 NXT diesel AMT will meet the upcoming safety norms that is set to kick in India from October 2019. Apart from the diesel AMT variant, Mahindra is also working on an electric variant of the micro-SUV, as the brand announced during its launch.
Mahindra KUV100 NXT is presently available with a 1.2-litre mFalcon G80 petrol and a 1.2-litre mFalcon D75 diesel engine options. The petrol engine is capable of pumping 82 bhp of power and 115 Nm of torque. On the other hand, the diesel motor kicks out 77 bhp of power and 190 Nm of torque. Priced between Rs 4.69 lakh and Rs 7.76 lakh (ex-showroom), the Mahindra KUV100 NXT comes available in 5-seater and 6-seater configurations. Adding an attractive diesel-AMT combination to the KUV100 NXT will increase its appeal further.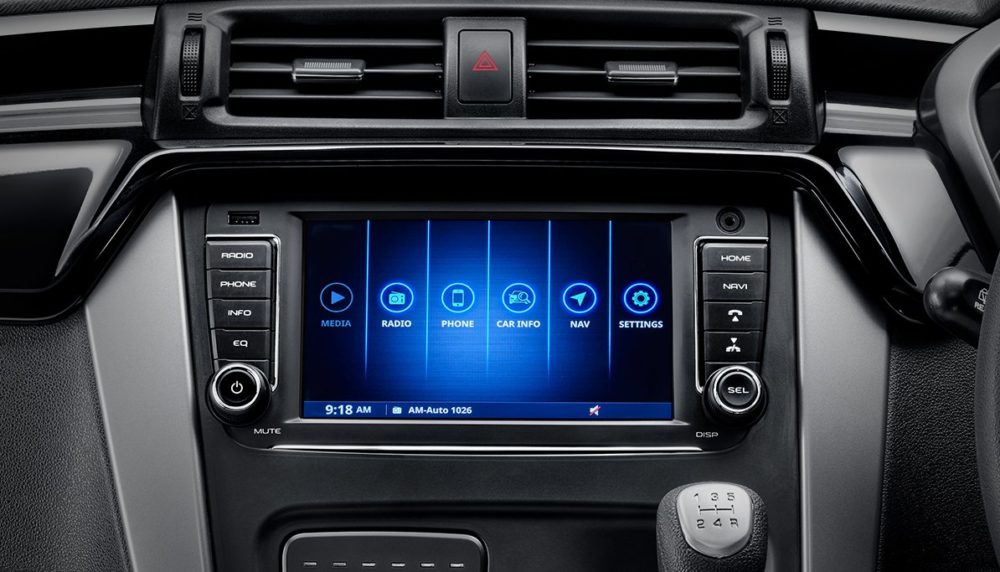 As the information has been leaked, the Mahindra KUV100 NXT AMT will get a dashboard mounted gear-lever, a design language visible in several other Mahindra cars as well. This strategy make the cabin more spacious giving way for a third front passenger. Apart from the diesel-AMT combo, the KUV100 NXT will also be ready to meet upcoming safety norms that demands stronger frontal and side protection for every car in India.
Speaking about the electric variant of KUV100 NXT, this is going to be a very important product for the brand as this will spearhead the upcoming range of EVs from Mahindra. The battery onboard this car will allow the micro-SUV to run 140 kilometres on a single charge and 80% of the battery will be charged in one hour thanks to the fast charging technology.
For the Latest Car News Follow Us on Facebook, Twitter, Instagram, Google Plus