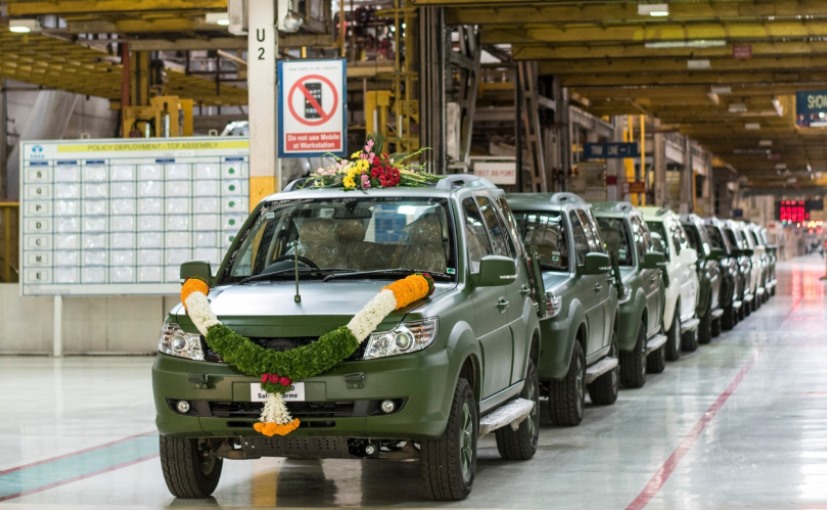 Tata Safari Storme GS800 is specially built for the Indian Army offering more torque and higher payload capacity.
Tata Motors has rolled out the 1,500th unit of Safari Storme GS800 (General Service 800) SUV from its Pune plant. The Tata Safari Storme GS800 is the specially built version of the regular Safari Storme for the Indian Army. The homegrown auto manufacturer has received an order to deliver 3,192 unit of Safari Storme to the Indian Army and more than 1,300 units have been already delivered.
Read More: Is this the upcoming Tata Hornbill?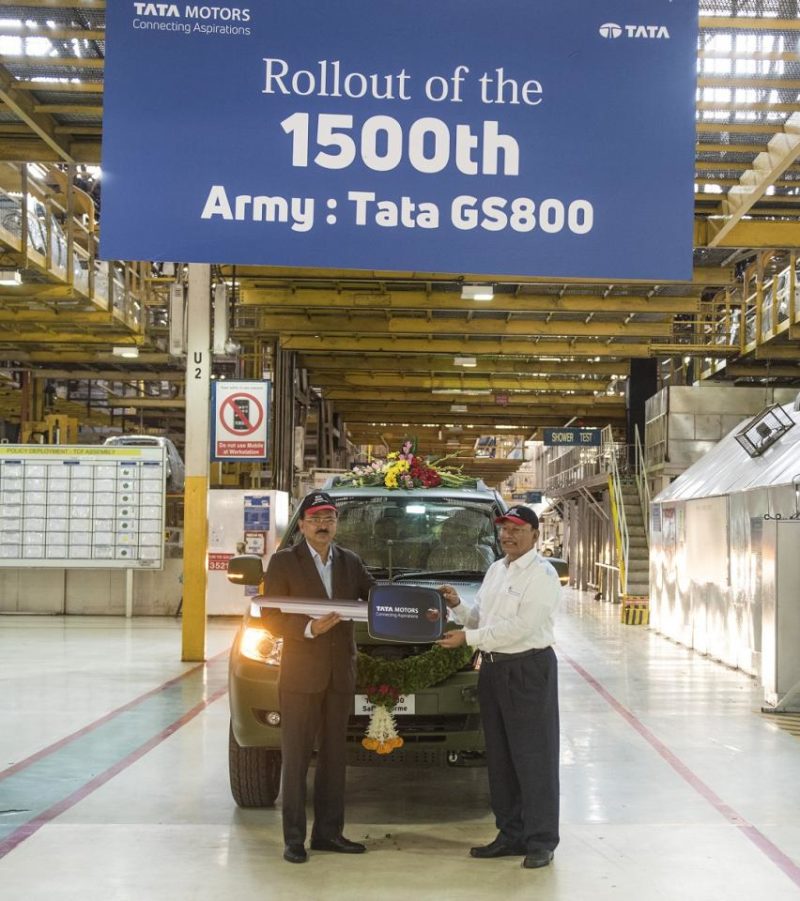 The Tata Safari Storme GS800 is a fully 4×4 SUV that was finalized for the Indian Army a fifteen months of rigorous testing across different terrains in India. It went through both on-road and off-road testing. The Tata Safari Storme GS800 comes with 800 kg of payload capacity, which is 60% higher than the standard Safari Storme. Also, the SUV comes with some special features catering the requirements of Indian Army.
Read More: Upcoming Tata cars in India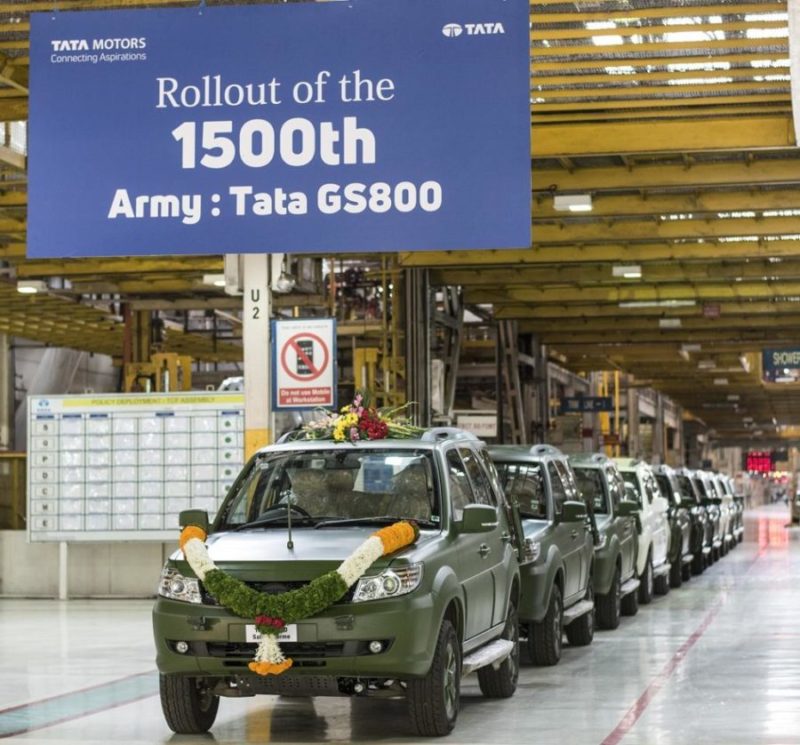 Speaking about the special features, the Tata Safari Storme GS800 gets ABS, fog lamps, jerry cans, recovery hooks. These vehicles come wearing Army-spec olive green paint scheme. All the chrome bits have been blackened out oir painted green. Apart from that, the projector headlamps offer horizontal beam of light in order to avoid detection by enemy forces at night.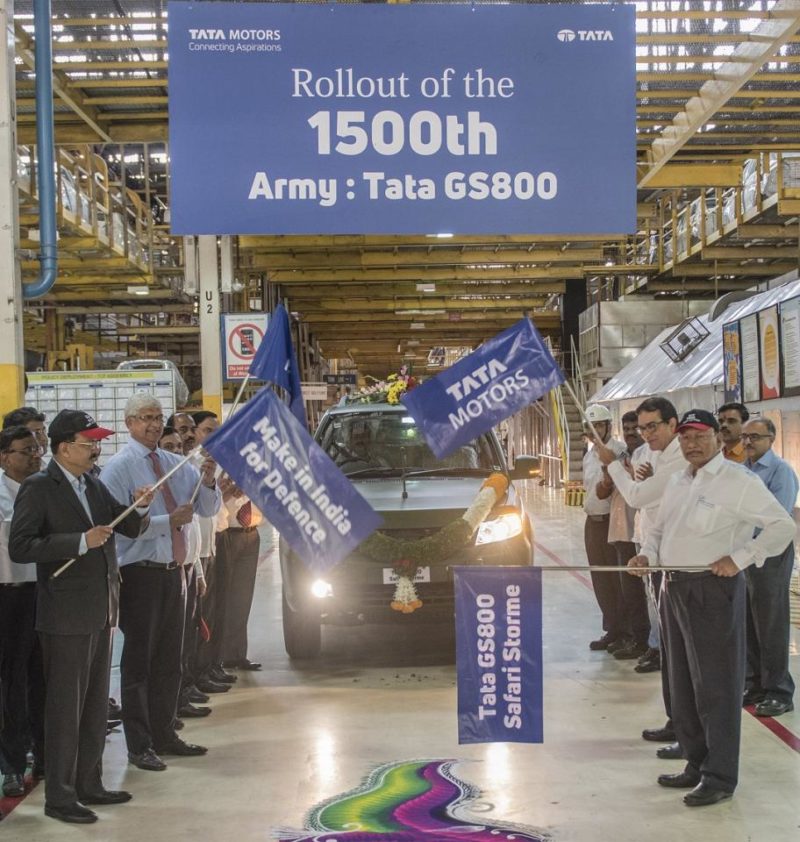 Tata Motors claims that the Safari Storme GS800 generates 70% more power output and 200% more torque compared to the standard model. These Tata Safari Storme GS800s are replacing the Indian Army's ageing Maruti Suzuki Gypsy fleet that has been in service for decades. Issues like agility, capacity to travel through all kind of terrains, availability of parts were kept in focus when Indian Army ordered the Tata Safari Storme GS800.
For the Latest Car News, follow Auto Indica on Facebook, Twitter, Instagram and Google Plus.