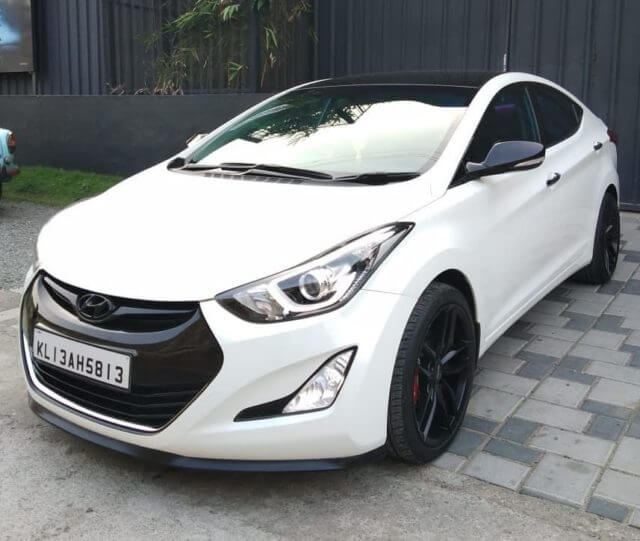 The customized old Hyundai Elantra's engine has been remapped to churn out more power and torque, receives new paint and alloys
Hyundai Elantra executive sedan comes as one of the most appealing cars in India. Competing with a rival like Toyota Corolla this sedan has earned respect from the buyers. While the new Hyundai Elantra comes pretty attractive, some people choose to stick to the old one but with customisation. Here is an example of that modified by the Thrissur based Grid7 Customs.
The customized Hyundai Elantra sports a completely revised front fascia, new paint scheme, new alloy wheels and rubbers. If these changes don't excite you enough, there has been engine remapping as well. The sedan comes with a remapped engine that is good to churn out 155 bhp of power and 310 Nm of torque output. This means the sedan is way much powerful than the stock model Hyundai has been selling.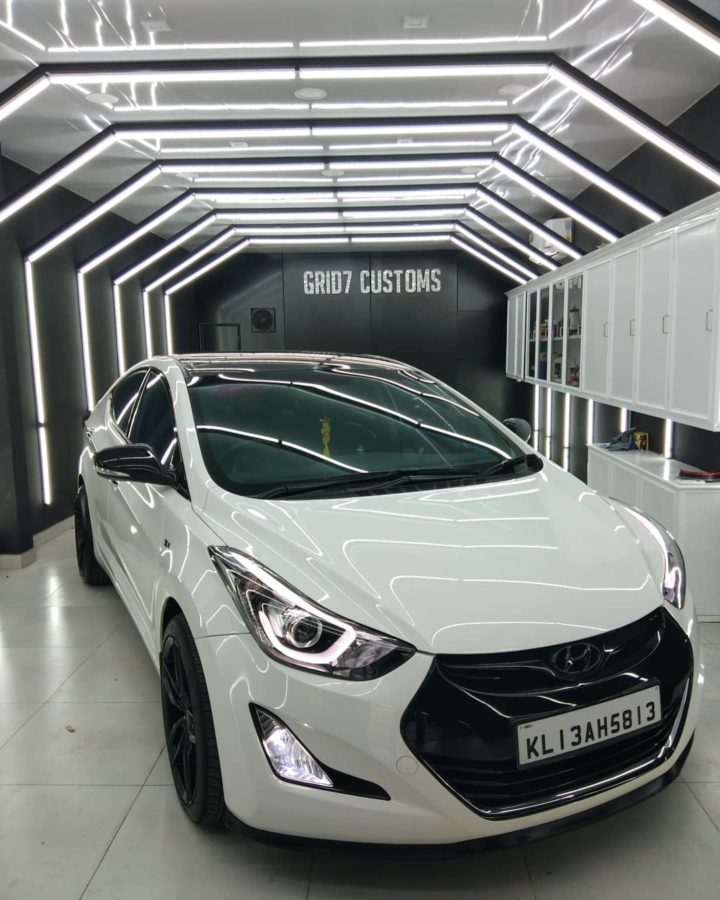 Coming to the details, the customized Hyundai Elantra features a black and large hexagonal front grille that appears to be taken straight from the Hyundai Eon. Fluid looking headlamps and LED DRLs make this more appealing. The glossy black treatment on the front grille, matte black 18-inch staggered alloy wheels with red brake callipers wrapped with Accelera tyres add zing to the sedan. The roof has been painted in black, while the glass area too boasts a complete blackened out appearance.
Changes are not only limited to the exterior but interior too hosts an array of customization. The interior features a new paint scheme and some feature updates as well. So far, the Grid7 Customs didn't leave any chance to make the car very appealing from every angle.
On the powertrain front, the current Hyundai Elantra petrol kicks out 150 bhp and 192 Nm of torque. On the other hand, the Hyundai Elantra diesel pumps out 126 bhp of power and 259 Nm of torque. However, the details of fuel efficiency change after the engine remapping is not available.
For the Latest Car News Follow Us on Facebook, Twitter, Instagram, Google Plus