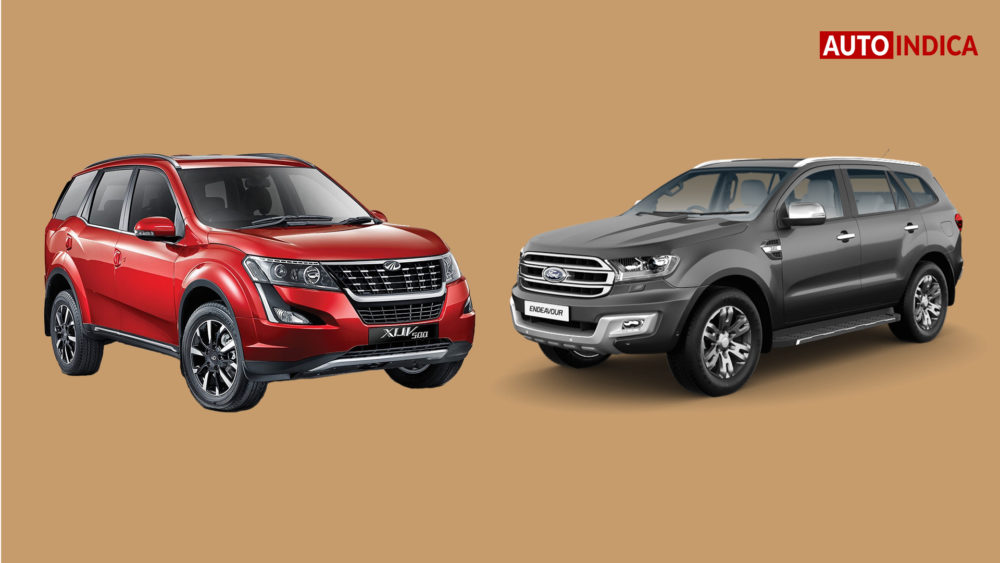 Mahindra has joined forces with Ford to share powertrain and connected car solutions, follows same path as Tata-Volkswagen.
Sharing platforms and automotive technologies is nothing new in the automotive world as in its history we have seen several big brands joining hands with rival companies to share components, platforms, powertrains etc. Mahindra becomes the latest among them to join the fray as it has tied up with Ford, quite similar to the Tata Motors-Volkswagen agreement, which unfortunately didn't work out well.
Indian automakers have been dreaming big for last couple of years and trying to expand themselves. Mahindra's ambition to become a world class player with its deep root in India is well known fact. Joining hands with American auto giant Ford could simply open the doors for the homegrown company in coming days. Rumor have been in the air for quite long time that Mahindra and Ford will join hands for joint product development in India and with the official announcement, the two majors simply started a fresh story.
If we look back a bit, Tata Motors tried to partner with Volkswagen to develop a low cost platform based on the VW's famous MQB architecture. However, the two companies later decided not to go together, as of now. On the other hand Mahindra is pretty firm about its partnership with Ford and this could be the new beginning for the homegrown brand.
An association with Ford will certainly benefit Mahindra in terms of design, world class powertrain and components that we have been demanding for long time. This means, the mighty Mahindra will become even stronger and we might see some spectacular products in coming days. On the other hands, Ford could become a major player here if it play right. The American automaker's strategy to share powertrain and connected car solutions with Mahindra means we can expect cheaper Ford models in the country.
For example, Ford Freestyle, India's first CUV is cheaper than its smaller hatchback sibling Ford Figo. The only reason behind this, Ford Freestyle carries some Mahindra parts under the shell, while Figo doesn't. But, in the changed scenario, we might see Ford Figo too becoming cheaper and more affordable. Speaking about the benefits of this partnership, we might also see more refinement in Mahindra models in coming days.
As the EcoBoost engine has been a widely successful motor from Ford in India, it would be great to watch Mahindra cars using the EcoBoost models in future. Presently, Mahindra emphasizes on diesel engines only, but as the BS-VI emission norms will kick in, people will start focusing more on petrol powered vehicles instead of diesel. The reason is attributed to the sky high development cost for diesel engine upgradation that will result in significantly higher priced diesel cars compared to petrol ones.
Returning to the subject of collaboration, another big partnership in recent times was when Suzuki joined hands with Toyota. This partnership means, Maruti Suzuki will be widely benefitted by Toyota's technologies. So far, it is clear that days of monopoly in automobile market are diminishing slowly but steadily. To stay afloat in this rat race, once rivaling automakers are partnering with each other. At the end, that is only benefitting the customers across the world.